Brittany Cartwright From 'Vanderpump Rules' Confirms Stassi Is 'Not Speaking' to Her Over Wedding Drama
Vanderpump Rules fans speculated that Stassi Schroeder wasn't speaking to Brittany Cartwright and Jax Taylor – and Cartwright just confirmed the rumor was true.
Cartwright and Taylor were noticeably missing from Schroeder and Beau Clark's wedding in Italy. Although Cartwright and Taylor had a big reason they couldn't go, Cartwright recently said their absence definitely caused a rift with Schroeder.
Stassi is not speaking to Brittany Cartwright about the wedding
Cartwright seemed upset that Schroeder was not speaking to her. But she understood and hoped her silent treatment is temporary. "One day we'll be able to talk about this [and] figure it all out because I do want our kids to grow up together," Cartwright said on the Betches Moms podcast. Adding that the drama went deeper, but she wasn't ready to fully share what happened.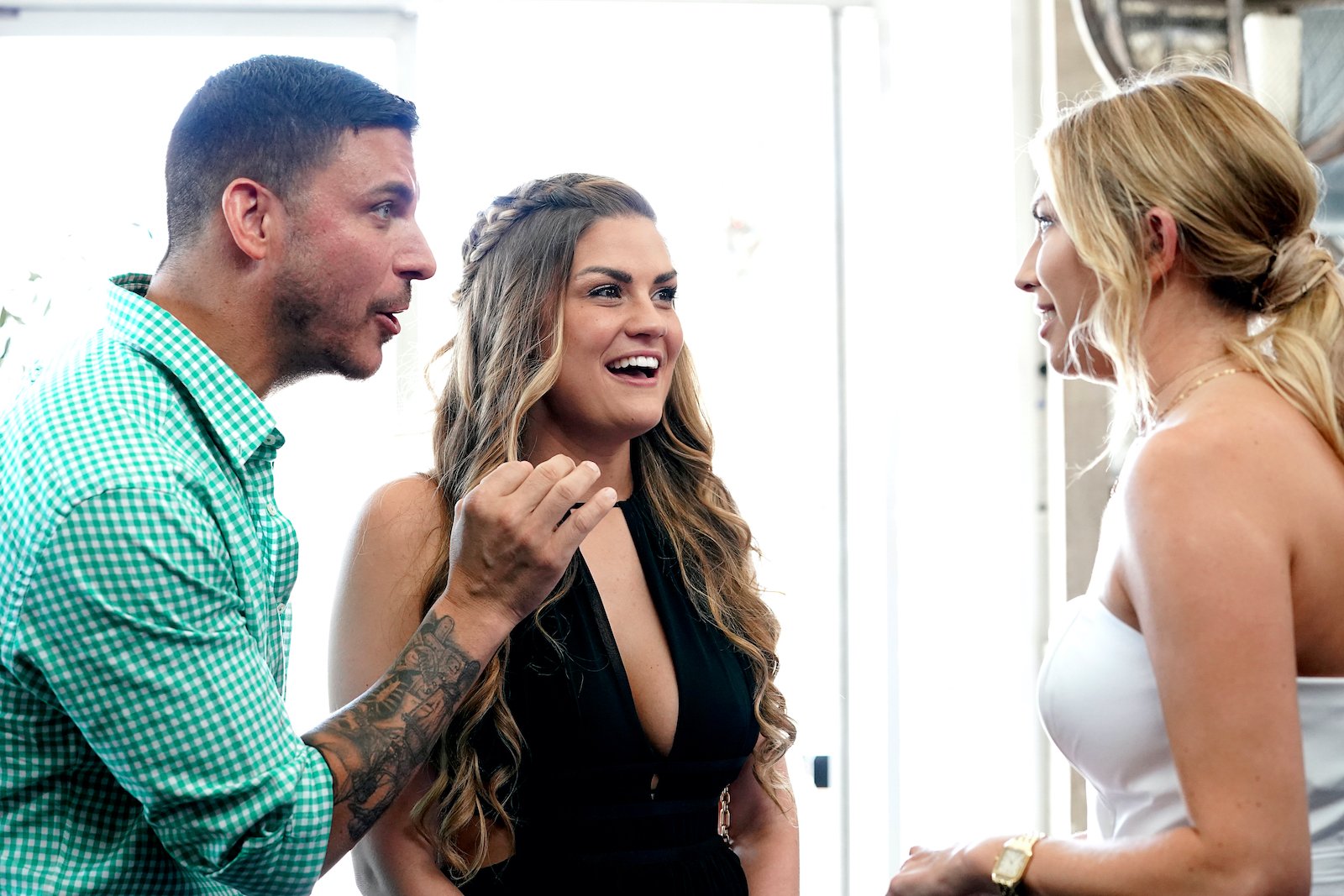 Cartwright has decided she's "just going to give [her] time" and hope they can get back to a good place.
Why did Jax and Brittany skip Stassi's wedding?
Cartwright said on the Betches podcast that it came down to her son's passport being delayed. But also they had a death in the family as to why she and Taylor could not attend Schroeder's wedding. "Cruz's passport didn't come in. My mom had a death in the family and had to go home," she said. And added that she "really, really, really did want to be there." And that they definitely tried.
But the worst part was having to tell Schroeder they couldn't attend at the last minute. "I know, like, having to wait until the last minute," she said. "And not being able to be there for someone who I really do think of as one of my best friends, like, I feel terrible about, and I'm, like, truly sorry." 
Maybe the 'Vanderpump Rules' rift goes beyond RSVP'ing for the wedding
Schroeder and Clark tried to avoid calling Taylor and Cartwright out but ended up spilling. "I'm not going to name names but I feel like listeners will be able to … You can gather whoever you think it is on your own," Schroeder said on her The Good, The Bad, The Baby podcast (via US Weekly).
"So yeah, there is a couple who did not come to our wedding …" she added. But Schroeder said she and Clark initially learnedTaylor and Cartwright were not attending through a mutual friend – and not directly from them.
"We knew that this person was texting Beau's friend," Schroeder said. "Whenever we were around them, they're like, 'We're coming.' Then it kept happening. This person would text Beau's friends again."
"And two weeks before the wedding, right before I left for the book tour, I was like, 'We need to address this with them. Because I'm not playing this game.' I ordered all the stuff we needed to have in terms of seat assignments and place cards. That's done," Schroeder said. "So I need to know if I need to quickly ask to get things rearranged," Because it's not just, like, taking out two people. To our faces, they are telling us that they are coming, but behind our back, the dude is texting Beau's best friend that they're not. Good friends don't do that. They don't talk s*** about your wedding behind your back or pretend that they're coming and give a list of reasons why they're not coming to other people. Friends don't do that to each other."
RELATED: 'Vanderpump Rules': Stassi Schroeder Reveals She Got Jax Taylor His Bartending Job at SUR … Which He Said Was Fake