Brock From 'Vanderpump Rules' Breaks Down in Tears When Lala Kent Gossips About His Restraining Order
Brock Davies from Vanderpump Rules breaks down in tears when he learns that Lala Kent shares what he told her in confidence with everyone at Lisa Vanderpump's tea party.
After she continued to pressure him, Davies finally tells Kent he will share with her why he hasn't seen his children in four years. But says he will text her what happened instead of sharing it on camera.
Apparently, his ex has a restraining order on him, but it is clear he did not want the story to become gossip fodder for the show. Unfortunately for Davies, Kent feels the need to share what she learned with half of the Vanderpump Rules cast, putting Davies' fiancé, Scheana Shay on the defense.
Lala Kent says Brock Davies was 'slammed with a domestic violence charge'
Kent says she is sharing what Davies told her because she is worried about Shay. "He did pull me aside and talked to me about some pretty intense things," Kent tells Shay while at the table of women at Vanderpump's home. Shay looks lost so Vanderpump asks what he told her.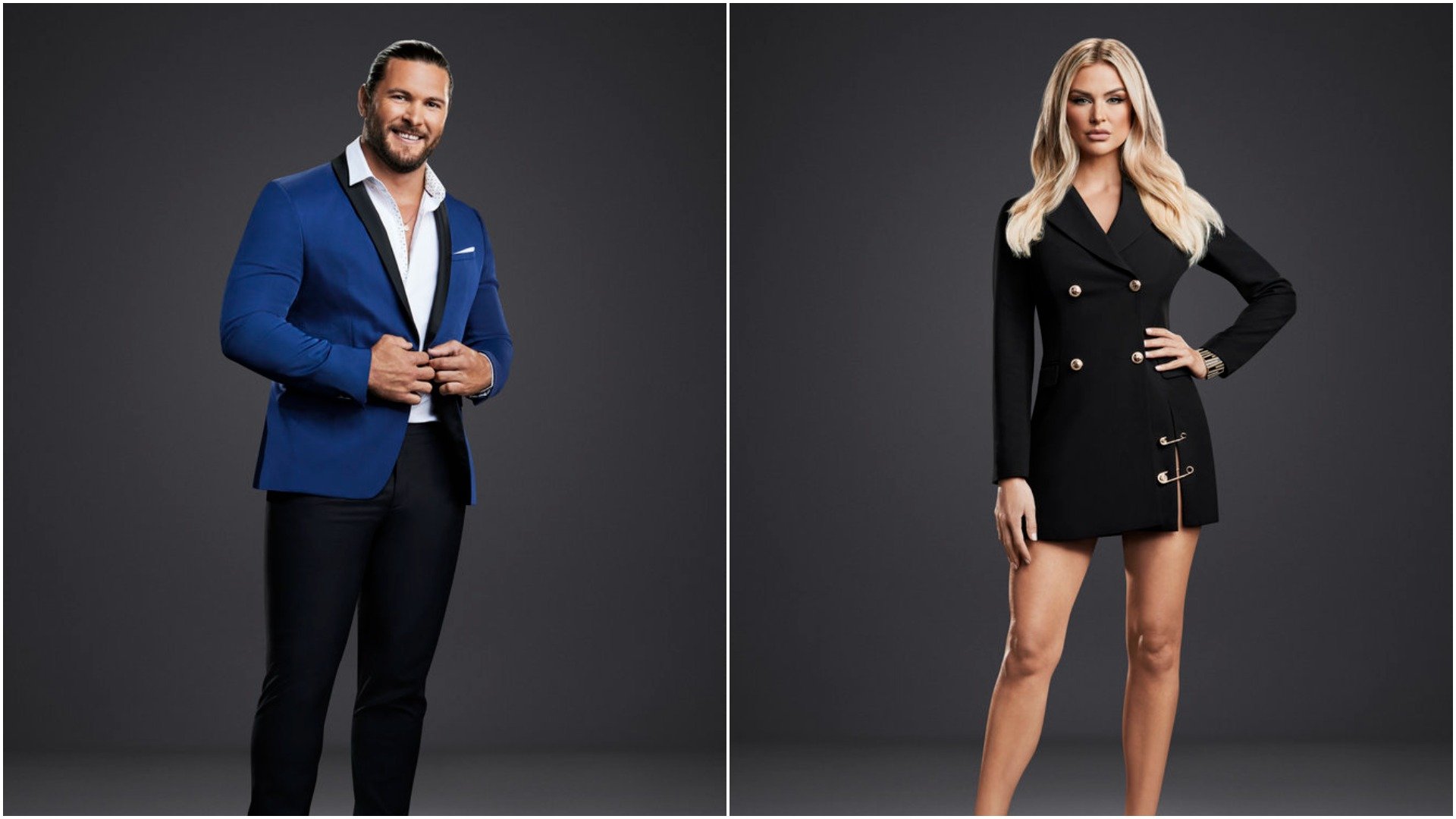 "You know why he wasn't allowed to see his kids, correct?" Kent asks Shay. Shay wants to know what Davies told her. Kent pauses.
"Because she slammed him with a domestic violence charge," Kent says. An awkward silence falls over the table.
Scheana Shay says the charge has nothing to with why Brock Davies hasn't seen his kids
"After everyone left the Belmont, Brock pulled me aside and told me about his past," Kent says in a confessional. "Brock was a relationship with this woman who he had a child with. And things got physical." Kent later adds that the woman has a restraining order against Davies. Shay insists that Davies didn't do anything and said she knows everything. Everyone looks stunned and Kent is brought to tears.
"That's not why she isn't letting him see the kids right now," Shay insists. "Obviously a restraining order sounds terrible," she adds in a confessional. "But Lala's acting like this happened a few months ago and it's new information. And this is why he can't see his kids. And this has nothing to do with that."
Kent urges Shay to be smart. "Someone can say something happened when it didn't," Shay reasons. "I know what a good heart he has and what an amazing person he is."
Davies was also behind on child support for some time too. His financial status has since rebounded. But Shay insists that Kent still doesn't have a clear picture of what is really happening.
Brock Davies from 'Vanderpump Rules' is shaken and brought to tears
Wanting to give Davies a heads up and pretty upset herself, Shay texts Davies about Kent's share at Vanderpump's tea party. Davies is partaking in McDonald's for the first time with the guys, joking about having the "meat sweats." He checks his phone and slowly starts to become emotional.
Davies doesn't hold back and tells the guys what Kent shared at Vanderpump's house. He shows James Kennedy the text messages from Shay. "Oh man guys I've had enough of Lala," he says. "I just found out she was talking sh*t. I spoke to her and Randall [Emmett] about a situation I have in my past."
He continues. "I asked her nicely to drop it. Now the f**ker goes ahead to Lisa and goes, 'Oh you know what else Brock did?' And divulge more sh*t that I tried to confide in her with. She's a piece of sh*t. That's a low blow."
Davies then can't take it and has to leave. That's when he melts into tears outside. "It's my f**king family," Davies says through his tears.
"Looking back on it, I'd do it all differently," he says in a tearful confessional. "I would try to help as much as I could. But [shrug] I just miss them." Tom Schwartz, Tom Sandoval, and Kennedy try to comfort Davies outside as he prepares to return home.