Brock From 'Vanderpump Rules' Says Lala Kent 'Wants the Best for Me' After Dishing About Domestic Violence Charge
Despite being brought to tears in a previous episode, Brock Davies from Vanderpump Rules knows deep down, Lala Kent wasn't trying to hurt him and ultimately wants the best for everyone involved.
Kent revealed that Davies hadn't seen his children in years because of a domestic violence charge in his past. Kent shared this information at Lisa Vanderpump's tea party, shocking everyone in attendance. Fiancé Scheana Shay texted Davies about Kent's share while was hanging out with the guys. He ended up becoming emotional and left in tears.
Brock Davies reflected on the domestic violence case and the show
Davies, who is the HOMEBODY APP CEO and Co-Founder offered his fresh perspective on what happened. He hoped to keep his ex and children off of the show. But obviously, that did not happen.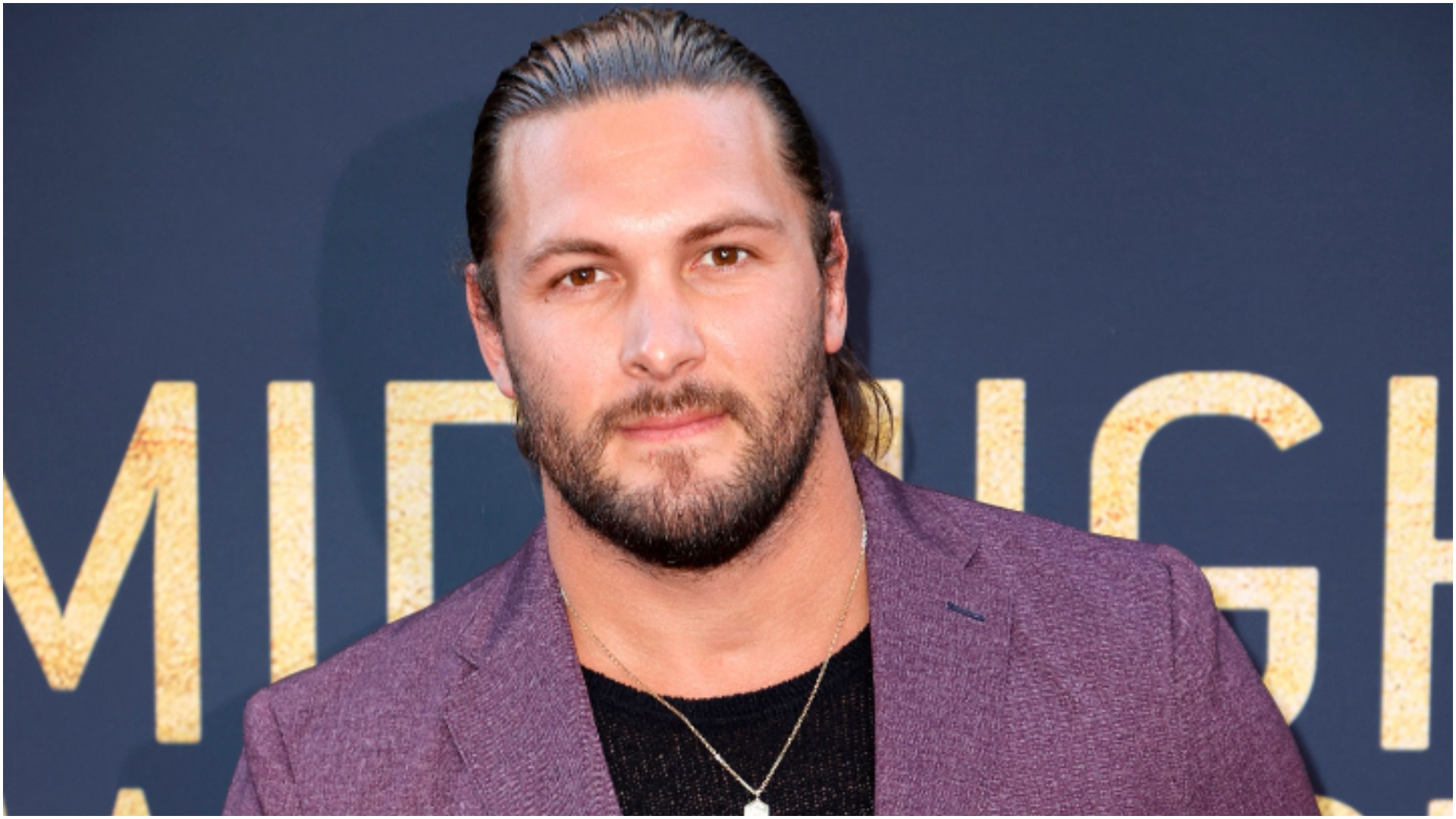 "As much as you think you know somebody, I was 19 to 23 during this time of my life with my ex and my two little ones and the whole cycle was I tried to explain it but it's really difficult to explain 10 years of my life," he said on the Bachelor's In the City podcast. 
"So then instead of trying to explain it, after the cameras filmed I pulled Lala aside and was like 'look Lala you need to understand that certain things happened when I was 19 that when I was 23 or 22,'" he continued. "It got brought back up and put into a case against me and I had to go to court and get it dropped, which I did…It's not as black and white as you want it to be." 
"I know Lala just wants the best for me and wants me to be with my kids," he added. "There's two kids involved, there's an ex-relationship, there's a stepdad involved, and it's all good for the kids but to try to explain that on camera on national television and then have them talk about it …that's where the drama gets built up." 
Scheana Shay and Brock Davies admit the story took on a life of its own
"So I was kinda like, look, I said my piece, and then I realized where this was going," he said. "I kinda tried to cut it off but you can't control what you can't control."
Shay pointed out on the podcast that Kent didn't share with her that she had a side conversation with Davies. "So then she brings it up to me at a tea party," she said. "In front of Lisa Vanderpump and I'm like, 'What the f**k?' Like how do you know this?"
"It was lessons learned," Davies said. "But for this season, I got asked to be main cast, which was cool. But it wasn't my intention like using my kids to leverage that. [But]I was honest. And I thought if someone was gonna tell my story, and it was going to be on national television, I need to be brutally honest about what I did. How I did it."
Brock Davies teases a big moment he shares with Lisa Vanderpump this season
He also shared that he will have a conversation In a future episode with Vanderpump. "It was the first time I spoke to anybody else, outside of my family," he said. Adding that he hadn't spoken about what happened in depth since 2009. "And I owned it," he remarked. "I owned what I did when I went through these ages. And I go through it and it was the most relieving I've felt because I got to share that guilt that I was carrying – I got to share it with Lisa of all people. This is why it's Lisa Vanderpump Rules."
He admits he broke down in front of Vanderpump but said the moment was "amazing" because he got to tell his story. And tell "my secret, my guilt."