'Broken City' Writer Brian Tucker to Pen New 'Spawn' Script
The late 90s gave way to many known cult classic movies, but in 1997 the horror/ superhero movie, Spawn did not receive favorable reviews from critics. The comic book movie brought to life the Image Comics character of the same name on the big screen with Michael Jai White in the lead as Albert Simmons, a.k.a Spawn. In 2017, news of a reboot project for the movie's storyline was in the works. The project never gained much traction until recently confirmed that Broken City writer Brian Tucker will be working on Spawn movie script.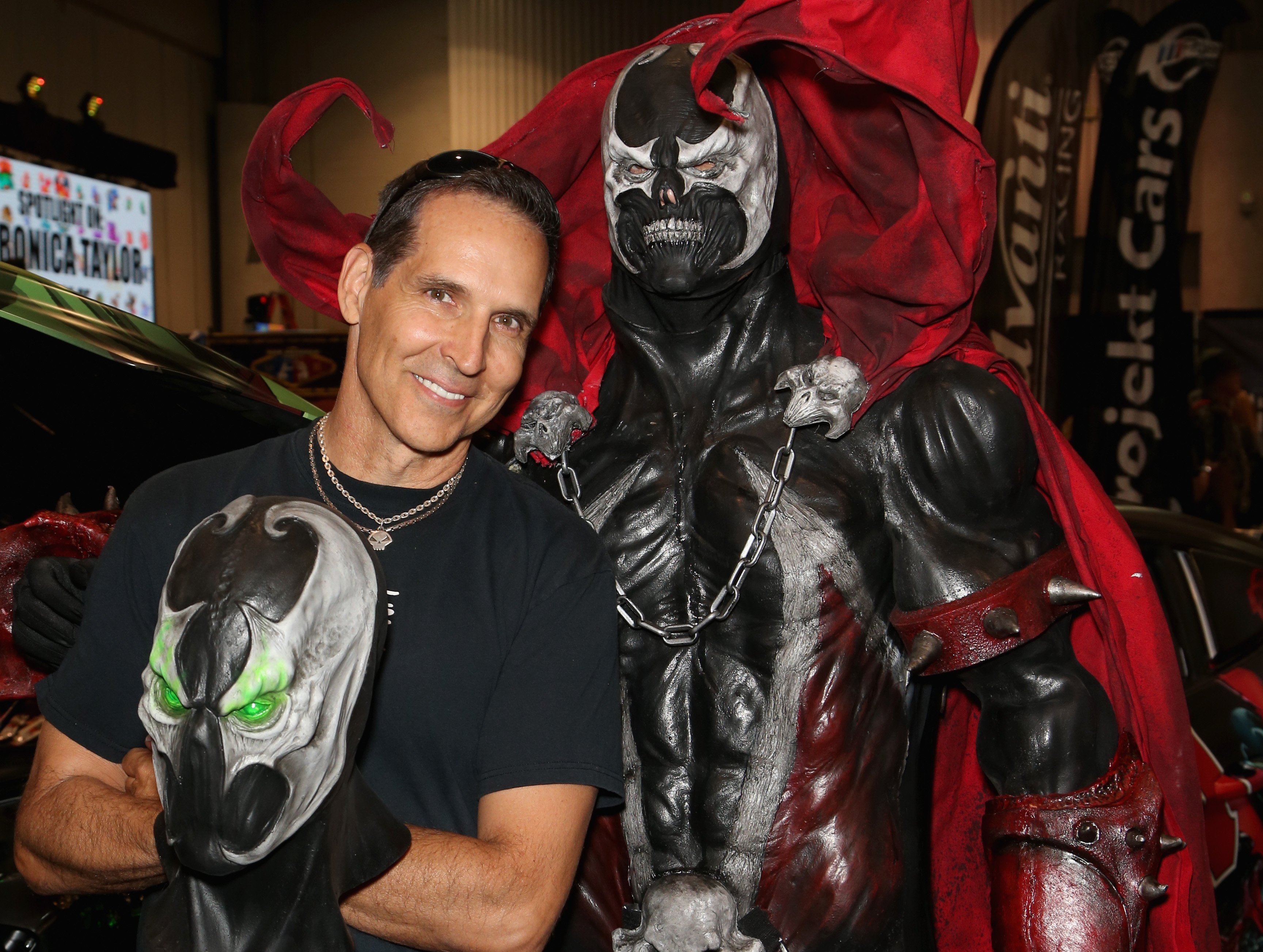 'Spawn' creator Todd McFarlane hopefully for project
Todd McFarlane is the original creator of the comic book character and has been developing a new movie adaptation since 1998. Many call his efforts to create a new installment "development hell" as the project made no leeway to becoming concrete. In 2009, McFarlane announced he was working on a screenplay based on Spawn's two main characters, and it would cater to a more mature and adult audience.
According to The Hollywood Reporter, McFarlane told The Gate during a Fan Expo Canada, "it's going to be more of a horror movie and a thriller movie, not a superhero one."
In 2017, more substantial news of the movie was announced. The Hollywood Reporter reported that Jamie Foxx was adamant about taking part in the new movie and was considered in the lead role as Albert Simmons. Marvel Cinematic Universe actor Jeremy Renner was also on board as the character Twitch. Seeing as some time has passed since their initial boarding, it is unclear if they are still attached to the project.
Brian Tucker hired as the script writer
RELATED: 'The Boys' and Other Superhero Shows That Defy the Genre's Norms
In recent news, writer Brian Tucker has been hired to write the script for the feature project. Tucker is known for writing the 2013 crime thriller movie Broken City starring Russell Crowe and Mark Wahlberg. The Spawn reboot would be Tucker's second major feature movie as a writer. According to comicbook.com, McFarlane said earlier this year that it is all about getting the script just right for the movie's financiers.
With Blumhouse Productions backing the project, Jason Blum and McFarlane are set as the producers, with McFarlane as the director. Joining Blum, McFarlane and Tucker is Carla Hacken as the executive producer.
Who is Spawn in the movie?
RELATED: The 5 Best Superhero Movies That Are Not Part of the MCU
The 1997 movie follows U.S. Marine Force Recon Lieutenant Colonel and CIA operative Albert Simmons (White) infiltrate a biochemical weapons plant. Unknown to Simmons, he is betrayed by his superior and killed. Simmons wakes up in Hell and is allowed to return to Earth to see his fiancé if he swears his loyalty as a servant to a ruler of Hell.
Simmons takes the opportunity and returns to Earth as a "Hellspawn"- a disfigured and grotesque version of his former self with added superhuman abilities. Five years have passed, and his former fiancé is married to his best friend, and his superior is now a weapons dealer. Simmons learns of a biological weapon and instead uses his new powers to fight for good and refuses to lead Hell's army.