Brooke Shields Was Ghosted by Liam Neeson After He Proposed to Her
Brooke Shields and husband Chris Henchy tied the knot in 2001 and have two daughters, Rowan and Grier. The Endless Love star had several celebrity romances over the years, including her first marriage to tennis pro Andre Agassi. Shields previously revealed she considered heading to the altar with Taken star Liam Neeson until he cut communication with her after the holidays.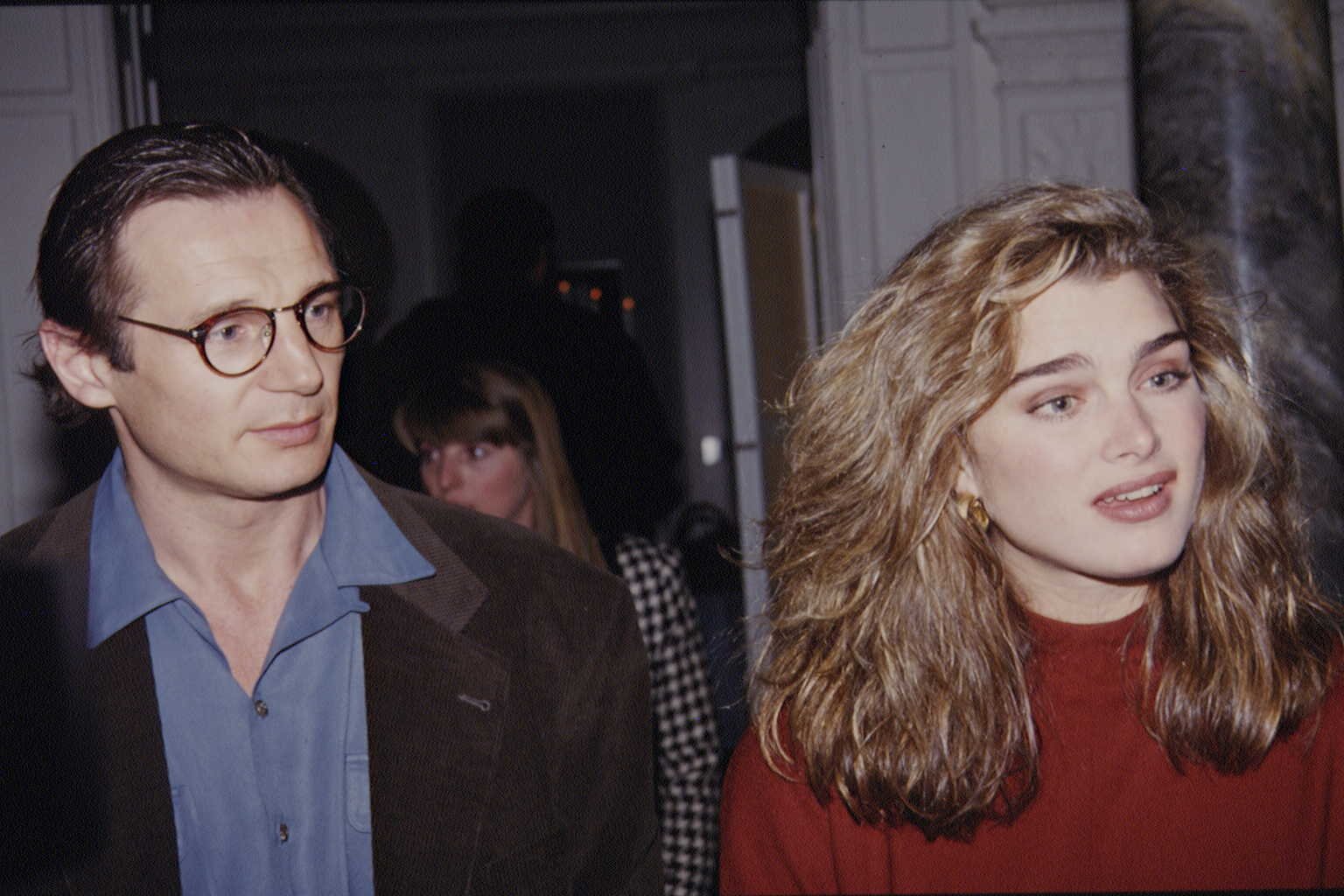 Brooke Shields lived in NYC when she dated Liam Neeson
Shields and Neeson crossed paths in the early 90s. The former Calvin Klein model hadn't starred in a film or TV show for years and was spending time exploring creative outlets like photography and fashion. Neeson charmed Shields with his easygoing nature.
"He was a tall Irish actor and a drunk who was 13 years my senior," Shields wrote of Neeson in her memoir, There Was a Little Girl. "He wooed me with his brogue, his poetry, and his sh**** chioce of cheat pinto grigio wine. I rebelled with him and poured myself into his rhythm."
Their bohemian lifestyle suited Shields at that point in her life, who has been open about being raised by an alcoholic mother. She found her unstructured routine with Neeson familiar and comforting.
"I would take dance classes all morning and then meet up with him at the bar at the Ritz-Carlton Hotel on Central Park South," she recalled. "We'd drink. … and discuss literature and acting. We would daydream about our future."
Liam Neeson proposed to Brooke Shields after 3 months of dating
In her book, Shields shared how she was trying to break free of her close relationship with her mom and Neeson provided a convenient escape.
"During those days, I existed on cheese and crackers and wine and the relationship," the Suddenly Susan star wrote. "I was going to grow up and the Irish drinking actor was the perfect solution. I was so impressed with going out with a real movie star and I was so familiar with what it was like to live with an alcoholic who lived in dreamworlds."
Shields considered Neeson's credibility in show business as her opportunity to break back into films and television, while also getting out from under her mother's thumb.
"We got serious enough after only three months," Shields explained. "I thought that this would get me away from my mother and earn me the respect I wanted so desperately. He was a real actor, and if he chose me, then I would be exposed to a higher caliber of the entertainment industry. I could finally be serious. He asked me to marry him but without a ring."
Brooke Shields got radio silence from Liam Neeson
Despite the absence of a diamond on her finger, Shields took Neeson's proposal seriously.
"I pretended I was engaged," she remarked. "We spent a Christmas together. … Liam had to fly to LA that night to check on a basement flood in his home. I told him to phone me when he arrived."
Neeson warned her that he would be home late, but Shields insisted and reminded him, "You did ask me to marry you, so you can tell me the plane was safe." She added, "I never heard from him again."
Shields later revealed that she did end up speaking with Neeson after his initial ghosting, and he attempted to win her back.
"He came back after the first time he left me and asked me to marry him again," she told People in 2014. "This was before he started to do a play [Anna Christie]. And I said, 'No, no, no, because knowing you, you'll probably fall in love with your next leading lady and marry her, so I'm leaving myself out of this.' And I was dead right."
Neeson's leading lady was Natasha Richardson. The two married in 1994 and remained together until her death in 2009.