'Brooklyn Nine-Nine' Season 8: Release Date, Cast, Trailer, and How to Watch
NBC's Brooklyn Nine-Nine returns for its eighth and final season in August, bringing nearly a decade of comedy to a close. The series, which follows the 99th police precinct, premiered back in 2013. Since then, it's become known for its ridiculous humor and charming cast of characters. Bidding the show farewell won't be easy for fans, but it looks like the remaining episodes will give it a proper send-off. Here's everything viewers need to know about Brooklyn Nine-Nine Season 8.
What is 'Brooklyn Nine-Nine' Season 8 about?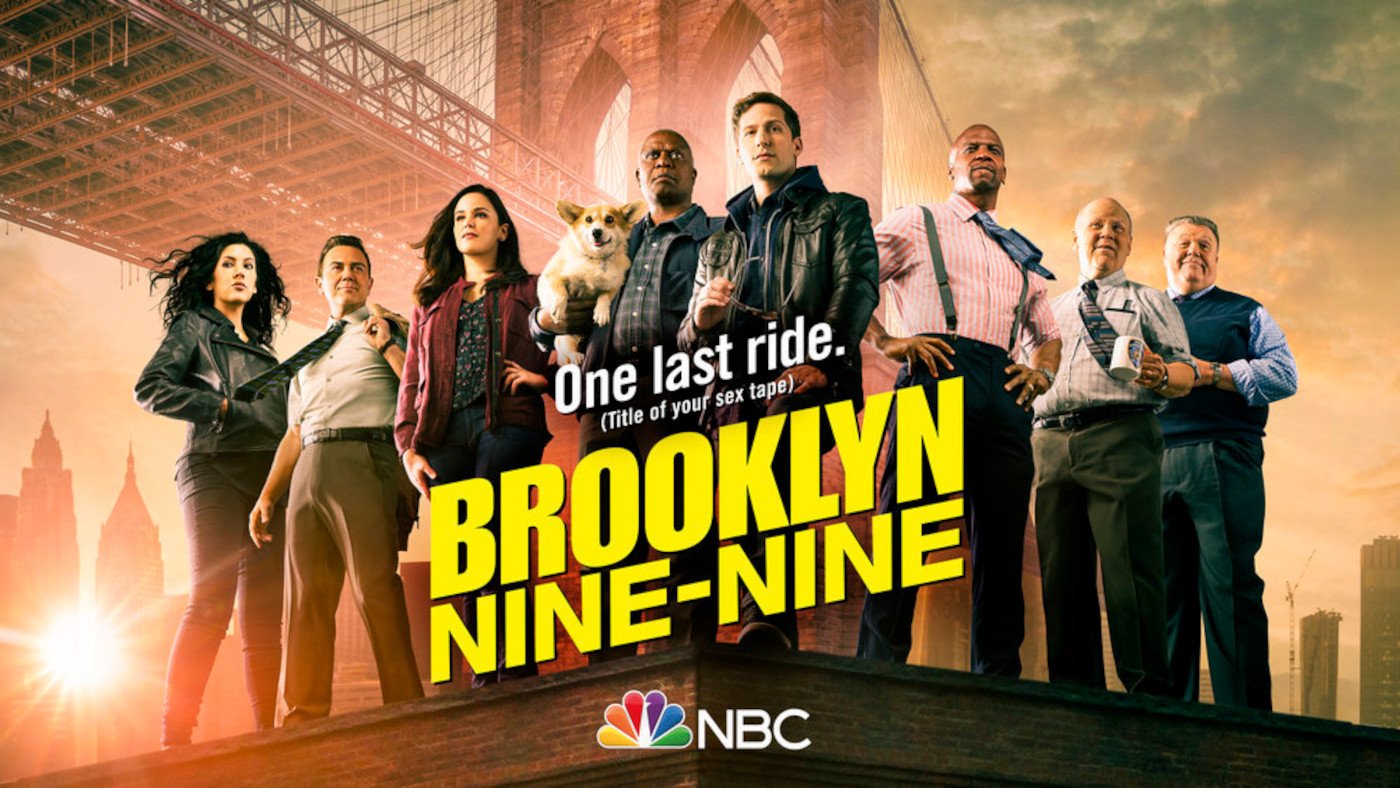 RELATED: 'Brooklyn Nine-Nine' Will End With Season 8; How Many Episodes Are Left?
Brooklyn Nine-Nine Season 8 will see the members of the 99th Precinct engaging in their usual antics. However, two storylines are likely to stand out in the remaining episodes.
The first will see Jake (Andy Samberg) and Amy (Melissa Fumero) learning the ins and outs of parenthood. The season 7 finale saw the couple welcoming their baby into the world. Learning to raise a child and juggle parenthood with policing is likely to present all-new obstacles for the pair to overcome. That in itself could take up the entire 10-episode season.
The other theme that's likely to define the final season is how the 99th precinct handles the very real problem of police brutality. The creators and cast vowed to cover the topic before taking their final bows, and the NBC trailer teases "a difficult year" for the core group of characters. That could allude to the same sort of year viewers experienced in 2020.
The NBC show's last season was delayed in light of police brutality protests
RELATED: 'Brooklyn Nine-Nine': Andy Samberg Updates Fans on the Status of the Show Amid the Black Lives Matter Movement
The main reason Brooklyn Nine-Nine Season 8 is likely to tackle the subject of police brutality is that the writers delayed the final episodes following the death of George Floyd and the protests that sprung up after it.
The conversations about police brutality that dominated the social landscape in the U.S. throughout 2020 pushed the show's creators to reconsider their storytelling approach. In fact, series star Terry Crews even told Access Daily that the writers threw out their original scripts for the season.
"Our showrunner Dan Goor, they had four episodes all ready to go, and they just threw them in the trash," Crews explained. "We have to start over. Right now, we don't know which direction it's going to go in."
The other stars joined the conversation as well, with Samberg telling People that they needed to take a moment to reevaluate their approach:
"We're taking a step back, and the writers are all rethinking how we're going to move forward, as well as the cast. We're all in touch and kind of discussing how you make a comedy show about police right now, and if we can find a way of doing that that we all feel morally okay about."
Showrunner Dan Goor and several of the show's stars also donated to The National Bail Fund Network in order to show support for the Black Lives Matter movement. It's clear they take the movement seriously and want to address its concerns with as much care as possible.
Andy Samberg, Terry Crews, Stephanie Beatriz, and the rest of the main cast will return for the final outing
RELATED: 'Brooklyn Nine-Nine': Which Cast Member Has the Highest Net Worth (and How Much Do They Make For the Show)?
In addition to working in the conversation about police brutality, the cast and crew of Brooklyn Nine-Nine needed to contend with COVID-19 while working on season 8.
Despite having to film the final season during the pandemic, all members of the main cast returned for the show's last hurrah. That includes Samberg, Crews, and Fumero, along with Stephanie Beatriz, Andre Braugher, Joe Lo Truglio, Dirk Blocker, and Joel McKinnon Miller.
The trailer teases a number of other stars returning for Brooklyn Nine-Nine's send-off as well. Chelsea Peretti, who once played Gina Linetti as a series regular, seems to be coming back. On top of that, Marc Evan Jackson will make another appearance as Raymond Holt's (Andre Baugher) husband, Jason Mantzoukas will show up again, and Craig Robinson might just bring fans a final Pontiac Bandit episode.
The trailer for 'Brooklyn Nine-Nine' Season 8 is actually kind of sad
RELATED: 'Brooklyn Nine-Nine' Writers Have Been Consumed With the Best Way to Approach Season 8
Brooklyn Nine-Nine strives to make viewers laugh, but the trailer for season 8 suggests fans might shed a tear or two before the credits for the series finale roll.
Released on July 29, the footage opens with Charles Boyle reflecting on his hopes of working with Jake into their old age. At the end of his speech, he asks, "Jake, are you crying?" And he might as well ask viewers the same question, since his monologue will likely have fans deep in their feelings.
Of course, the trailer contains plenty of silly moments as well — including Holt sending a "digital phallus portrait" and Jake insisting that you don't pronounce the "H" in "whoop." However, a finality hangs over it all that makes it difficult not to feel a little sad while watching.
When does 'Brooklyn Nine-Nine' Season 8 premiere and how can viewers tune in?
RELATED: Michael Schur Makes the Best TV Shows and His Net Worth Proves It
The final season of Brooklyn Nine-Nine premieres on NBC on Aug. 12, 2021. That doesn't leave much time for viewers to emotionally prepare for the show's last hurrah, but fortunately, episodes will air weekly. That drags the ending out a little bit, so no one needs to worry about saying goodbye just yet.
Fans can tune in for the final season on Thursdays at 8 p.m. ET. According to Variety, the season will start with two back-to-back episodes on the premiere date. Once the season ends, it will eventually be available to stream on NBC's Peacock platform.