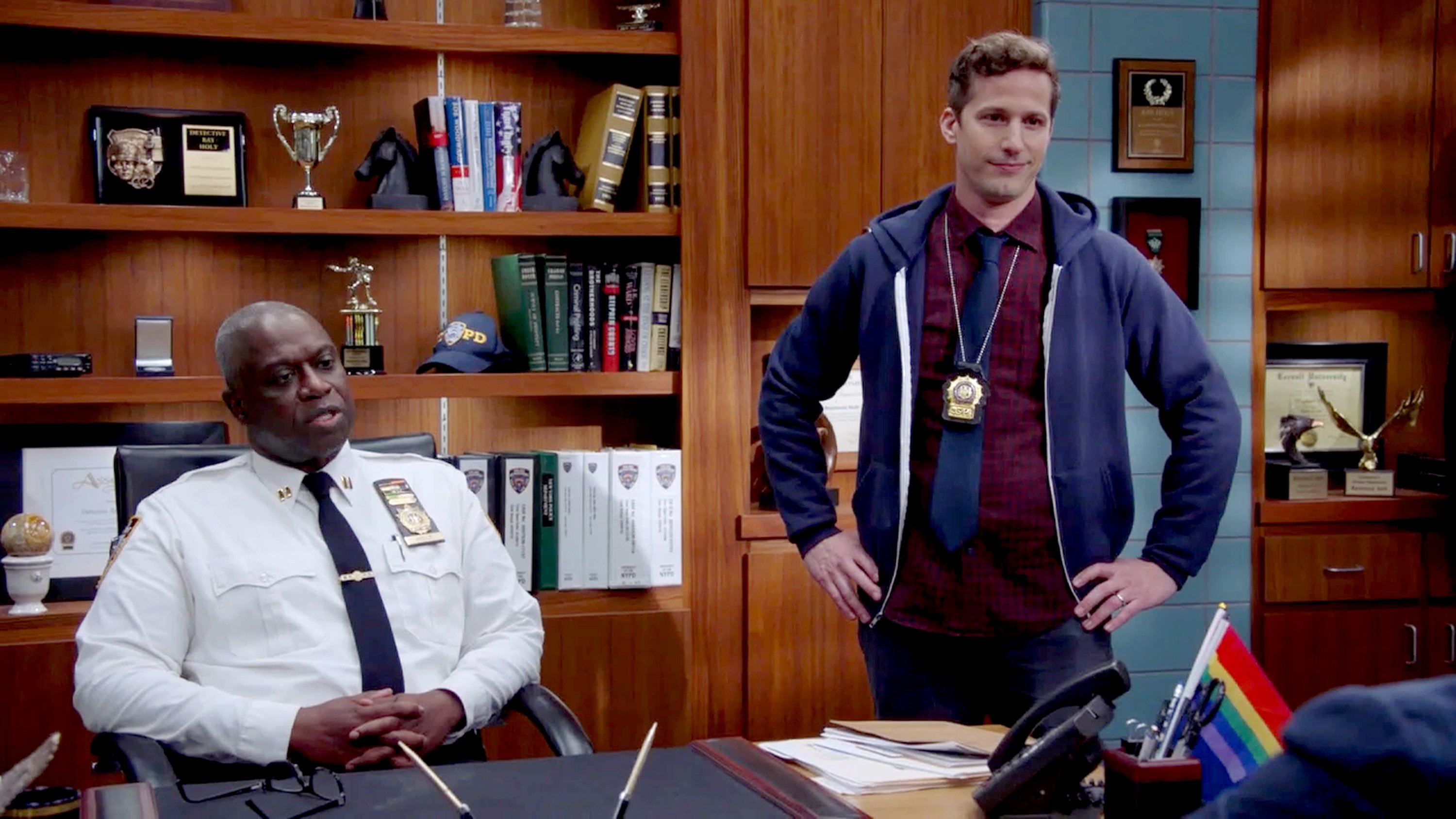 Brooklyn Nine-Nine
Brooklyn Nine-Nine is an NBC police procedural comedy series following the various members of the NYPD's 99th precinct.
Brooklyn Nine-Nine follows star detective Jake Peralta as a new commanding officer, Ray Holt, starts in his precinct with the goal of cleaning things up and getting Peralta to respect the badge. At the same time, Peralta's fellow officer, Detective Amy Santiago, begins to compete and close in on Peralta's impressive arrest record.
The series won the Primetime Emmy Award for Outstanding Stunt Coordination for a Comedy Series or a Variety Program in both 2014 and 2015 for stunt coordinator Norman Howell's work.
---
Premiere: September 17, 2013
Final Episode: September 16, 2021
Number of Seasons: 8
Cast: Andy Samberg, Melissa Fumero, Stephanie Beatriz, Terry Crews, Andre Braugher, Joe Lo Truglio, Chelsea Peretti, Dirk Blocker, Joel McKinnon Miller
Where to Watch Brooklyn Nine-Nine: Peacock, Netflix, Hulu, Amazon Prime
Read more about Brooklyn Nine-Nine on NBC.
Read the latest articles about Brooklyn Nine-Nine