'Brooklyn Nine-Nine' Will Officially Return in 2021 — Here's What We Know About Season 8
Brooklyn Nine-Nine premiered on Fox in 2013 where it was canceled after five seasons. NBC picked the show up and Brooklyn Nine-Nine has become a popular NBC comedy. Its seventh season concluded in April 2020, and since then fans have been left in the dark about when Season 8 of Brooklyn Nine-Nine will air.
While an official premiere date is unknown, it has been confirmed that Season 8 of Brooklyn Nine-Nine will air at some point during 2021. Over the past few months, actors on the show have given insight into what to expect from the eighth season.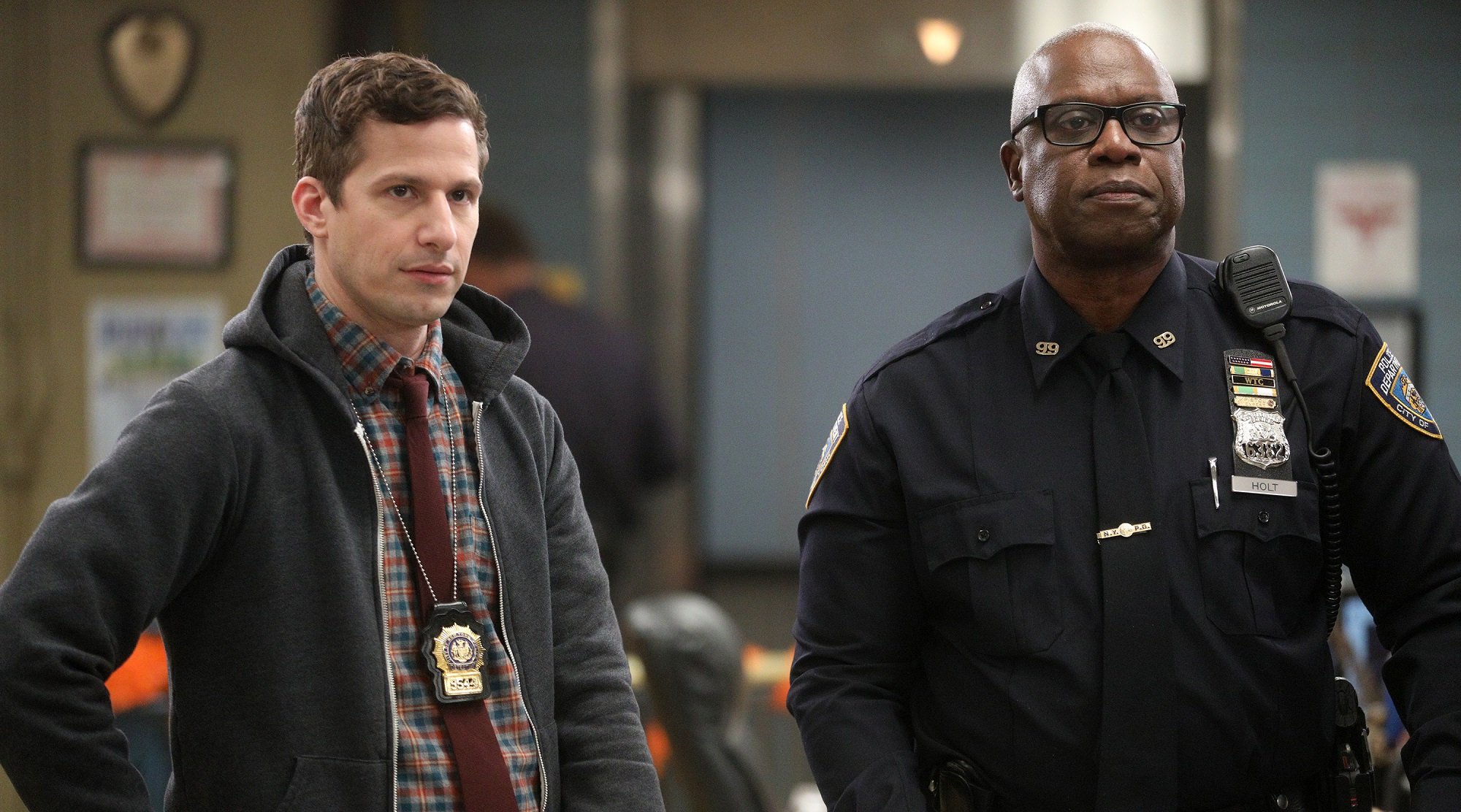 Season 8 of 'Brooklyn Nine-Nine' does not have a release date
In August 2020, the official Brooklyn Nine-Nine Twitter account shared that the show would return for Season 8 in 2021.
"*Capt. Holt voice* We're in a state of total euphoria. #Brooklyn99 returns in 2021 on @NBC, streaming on @PeacockTV," the account tweeted.
Along with the announcement, the show shared two images on Twitter. One showed the main cast of the show with the text "Coming in 2021." The second image showed NBC's planned lineup for the end of 2020 and beginning of 2021.
The show's writers changed the planned season
Originally, the writers for Brooklyn Nine-Nine began meeting remotely to map out the show's eighth season before the seventh season ended. After the death of George Floyd and Black Lives Matter protests against police brutality, the planned season was scrapped.
"Our show-runner Dan Goor, they had four episodes all ready to go and they just threw them in the trash. We have to start over. Right now we don't know which direction it's going to go in," actor Terry Crews told Access Daily.
What to expect from Season 8 of 'Brooklyn Nine-Nine'
Going forward, it is clear that the upcoming season of Brooklyn Nine-Nine will incorporate the Black Lives Matter protests and pushback against law enforcement.
In an interview with Variety, Andre Braugher, who plays Captain Raymond Holt on the show, discussed the crossroads the show faces, saying:
"Can a comedy sustain the things that we're trying to talk about? I don't know. It could be a really groundbreaking season that we're all going to be very, very proud of, or we're going to fall flat on our face… But I think this is a staff, a cast and a crew that's willing to take it on and give it our best. I think we have a d*mn good chance to tell the kinds of stories that heretofore have only been seen on grittier shows."
In addition to reevaluating its nature of being a comedy about police officers, the writing staff must figure out how to include the coronavirus (COVID-19) pandemic in Season 8 of Brooklyn Nine-Nine.
"We think there is a value to escapism, but at the same time, we don't want to be ignorant," Goor told The Hollywood Reporter. "But the question is how they have been affected by the virus and the pandemic as New York City residents and as first responders in New York City. How do we keep the show funny?"