Bruce Springsteen's Wife Patti Scialfa – Get Ready to Be Surprised At Her Incredible Musical Chops
Bruce Springsteen has been part of the music scene for almost 50 years. It's a rare occurrence in music, not only hitting the tops of charts, but also moving, inspiring millions with his songwriting and lyrics. He's considered a poet as well as a rocker.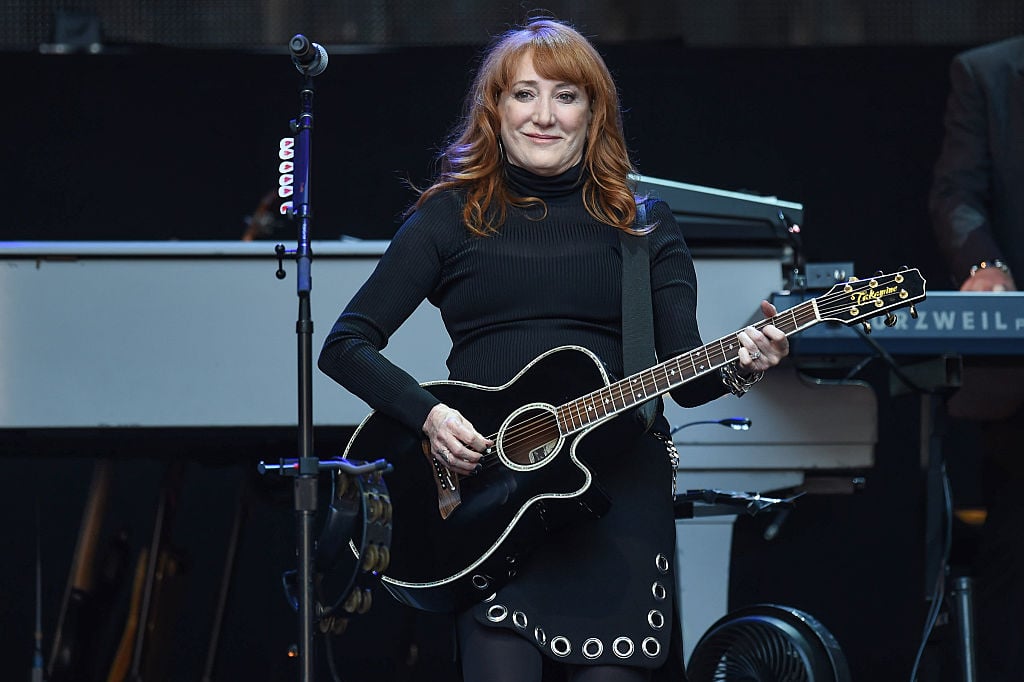 On top of his success as part of his album and concert career, he's had his own one-man Broadway show, has won an Academy Award for his song Streets of Philadelphia from the film Philadelphia, and is a Kennedy Center Honor recipient, to name just a few of his accolades.
Behind this great artist is a great woman, his wife, Patti Scialfa. Find out about her own very impressive musical talent and how she met the Boss. She opened up to NJ Monthly in 2016 about her life and her lifelong love.
Who is Patti Scialfa?
It's not easy to talk about Scialfa without mentioning Springsteen; they've been a part of one another's lives for a very long time. 
Vivienne Patricia Scialfa, 66, was raised in New Jersey, graduating from Asbury Park High School in 1971.
Scialfa is immediately identified by millions as Mrs. Bruce Springsteen. But she recently released her own music, a solo album entitled 23rd Street Lullaby. Scialfa produced the album, which Springsteen contributed to on guitar and keyboards.
Scialfa's Jersey upbringing
Like so many other Jersey girls, Scialfa wanted more than what she had, which was a working-class life with hard-working parents with an immigrant legacy. She's of Sicilian and Irish stock, evident in her fiery red hair, just like her mother's.
"My dad was a very hardworking man. But on Sundays, Scialfa says, "He went to the Church of Sinatra. . . That's the soundtrack from my youth—Sinatra. . . . In Frank Sinatra's voice, you heard all the possibilities. There's a big world out there, outside of yourself, larger than yourself, larger than the emotions that you're letting yourself feel. . . Sinatra's music gave me that—a gift."
Scialfa's serious musical chops
After high school, Scialfa studied jazz vocals at the prestigious jazz conservatory at the University of Miami. She started writing her own songs and recording demos.
She spent three years in Miami, but was eager to be back in the New York City area. She registered in 1974 at New York University and graduated with a degree a year later.
How did Patti Scialfa meet Bruce Springsteen?
Scialfa met Springsteen in the early 1980s at the Stone Pony, Asbury Park's famous music club. Living in New York at the time, Scialfa was working as a waitress. On the weekends, she would go back to Jersey to see her family and sing with her friend Bobby Bandiera's band, Cats on a Smooth Surface, at the Stone Pony.
"I remember getting off the stage one night, and I was talking to a few of my friends," Scialfa says, "and I saw this group of people slowly swarm up to me, like a tide rising toward me. . . And finally, I turn around, and Bruce is standing there. He was such a magnet, he had all of these people around him."
"Oh, hi," Scialfa recalls saying, trying to sound casual. "I just want to tell you that I like the way you sing," he said.
"It was the beginning of a beautiful friendship," she says. "We had a beer together, sat at a table and talked. After that … we would go out to the Ink Well in West End and have a hamburger and the chocolate milk with the whipped cream on top."
Scialfa and Springsteen walk down the aisle
She began touring with him a year after meeting him. Four years after that, the couple was photographed on a Rome balcony, basically announcing their relationship. It was an awkward moment, because Springsteen was still married to actress Julianne Phillips (even though they were separated already).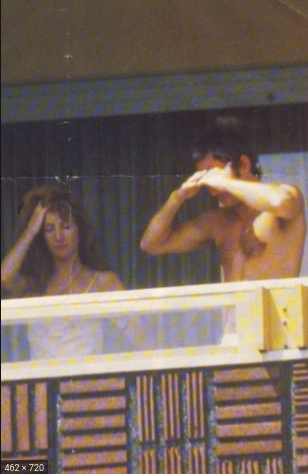 Springsteen and Scialfa eventually married in 1988, had three children and settled down in Rumson, NJ, and the rest is happy ever after rock and roll history.
As The Boss told Gayle King on CBS This Morning recently, "Patti's been at the center of my life for the entire second half of my life … and an enormous amount of guidance and inspiration and, you know, I can't overstate it."