Bruce Willis and Ashton Kutcher Have Polar Opposite Responses To Demi Moore's Memoir
Demi Moore's recently published memoir takes an in-depth look at her marriages, from Bruce Willis to Ashton Kutcher. She gets remarkably candid about these relationships, spilling all their dirtiest marital secrets in her book.
And while Willis is exceptionally supportive of Moore's autobiography and praises her bravery, Kutcher had the polar opposite response. What did Moore's ex-husbands have to say about the Ghost actor's tell-all memoir?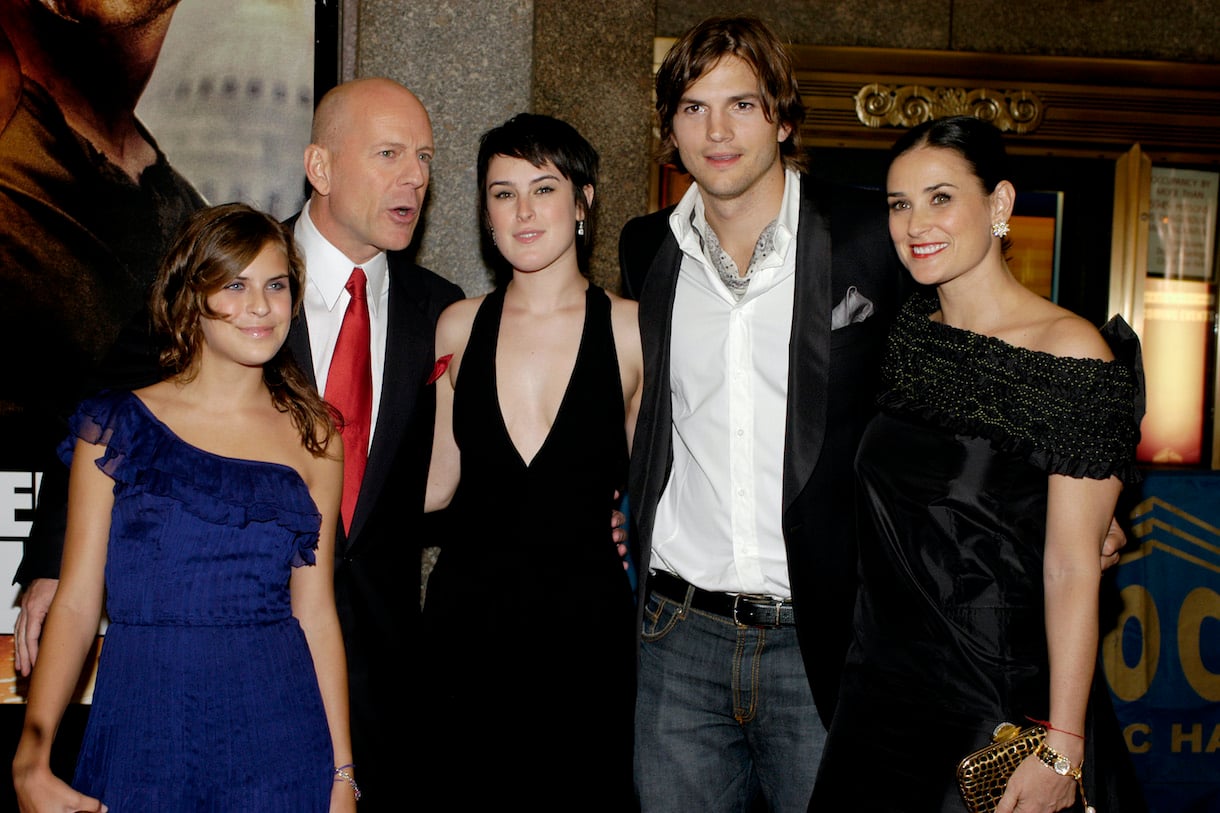 What does Demi Moore reveal about her ex-husbands in the memoir?
Moore opens up to her readers, admitting that her marriages to both Willis and Kutcher weren't as picture-perfect as they might have seemed. 
Regarding her marriage to Willis, Moore believed him to be unfaithful. The St Elmo's Fire star suspected her then-husband of cheating on her, saying he wanted to be a family man, yet at the same time, craved the freedom to "do whatever the f*ck he wanted."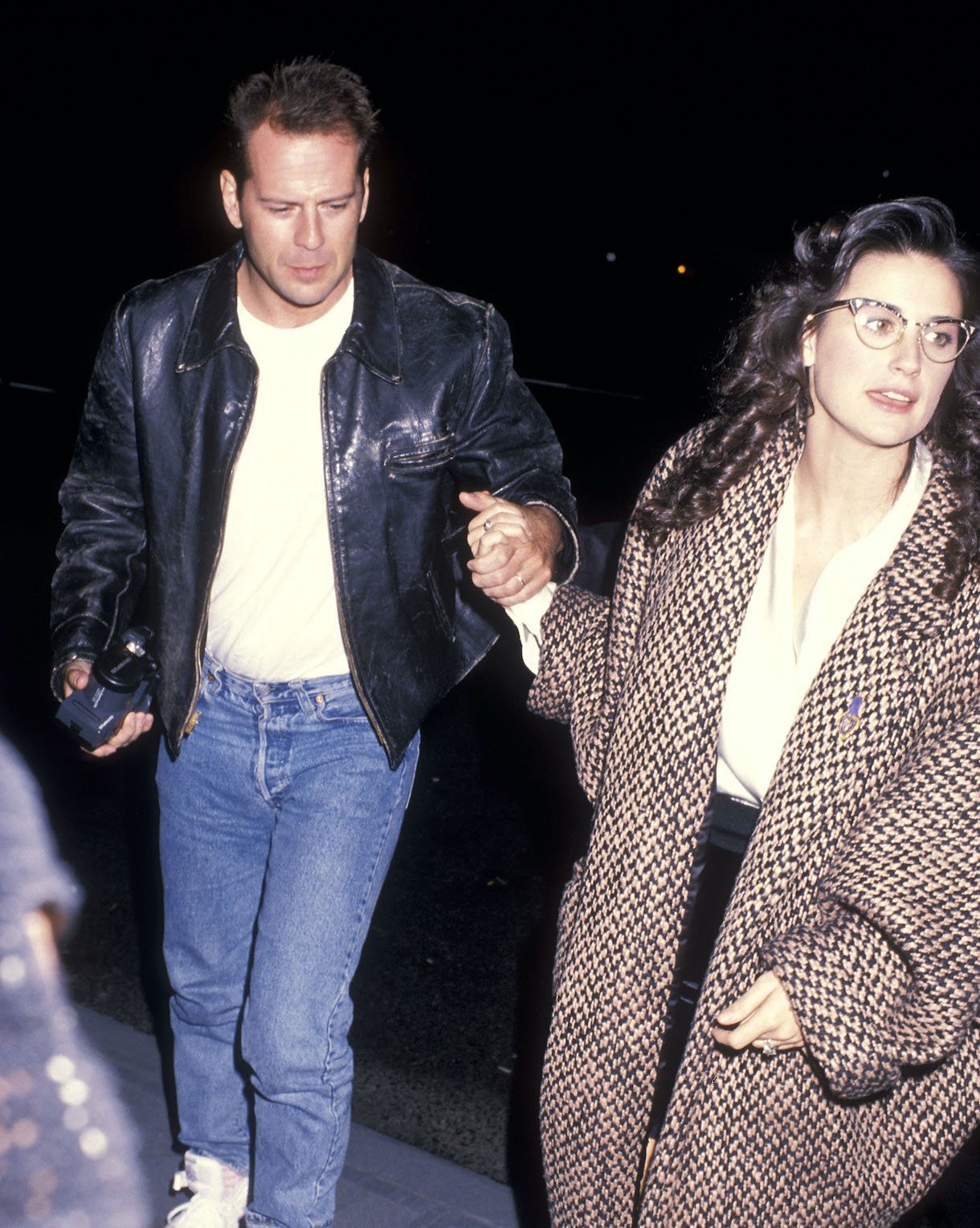 RELATED: Demi Moore's Therapist Warned Her Against Marrying Emilio Estevez: 'If You Marry Him, You're Going To Ruin Your Life'
She also admits they had different marital values in their relationship regarding gender roles. According to Moore, Willis was uncomfortable with her level of fame, and he wanted to be the sole breadwinner in the household. Meanwhile, Willis preferred Moore to be a stay-at-home mom while he went off to shoot movies. 
And when it comes to her marriage to Kutcher, things got even messier. According to Moore's book, the That '70s Show star actively tried to find ways to get out of that marriage. He would cheat on her and show little to no remorse after doing so. Kutcher also allegedly pressured Moore into having threesomes, an act which left Moore feeling "deeply shamed."
Bruce Willis called Demi Moore after reading the memoir and got extremely emotional
In her book, neither of Moore's exes are painted in the best light. But even so, Willis overlooks this aspect and instead praises his ex-wife for being brave enough to reveal her story. In an emotional phone call, Willis called up Moore to tell her, "I'm so proud of you," after reading the book. And according to Moore, in an interview with the Netflix podcast Present Company with Krista Smith, Bruce got "extremely emotional."
"I, too, became very emotional, and I'm not a crier," Moore revealed. "The purity of his love and acceptance, the space that he could hold for me, to be walking out and (to have) that encouragement, it just really meant so much to me."
In recent events, Moore celebrated her 58th birthday. And to show his support, Willis can be seen holding up a copy of her memoir via his current wife's Instagram account. He has a massive grin on his face, with the caption reading, "Happy Birthday, Demi! We adore you."
Ashton Kutcher had the opposite reaction to Demi Moore's memoir compared to Bruce Willis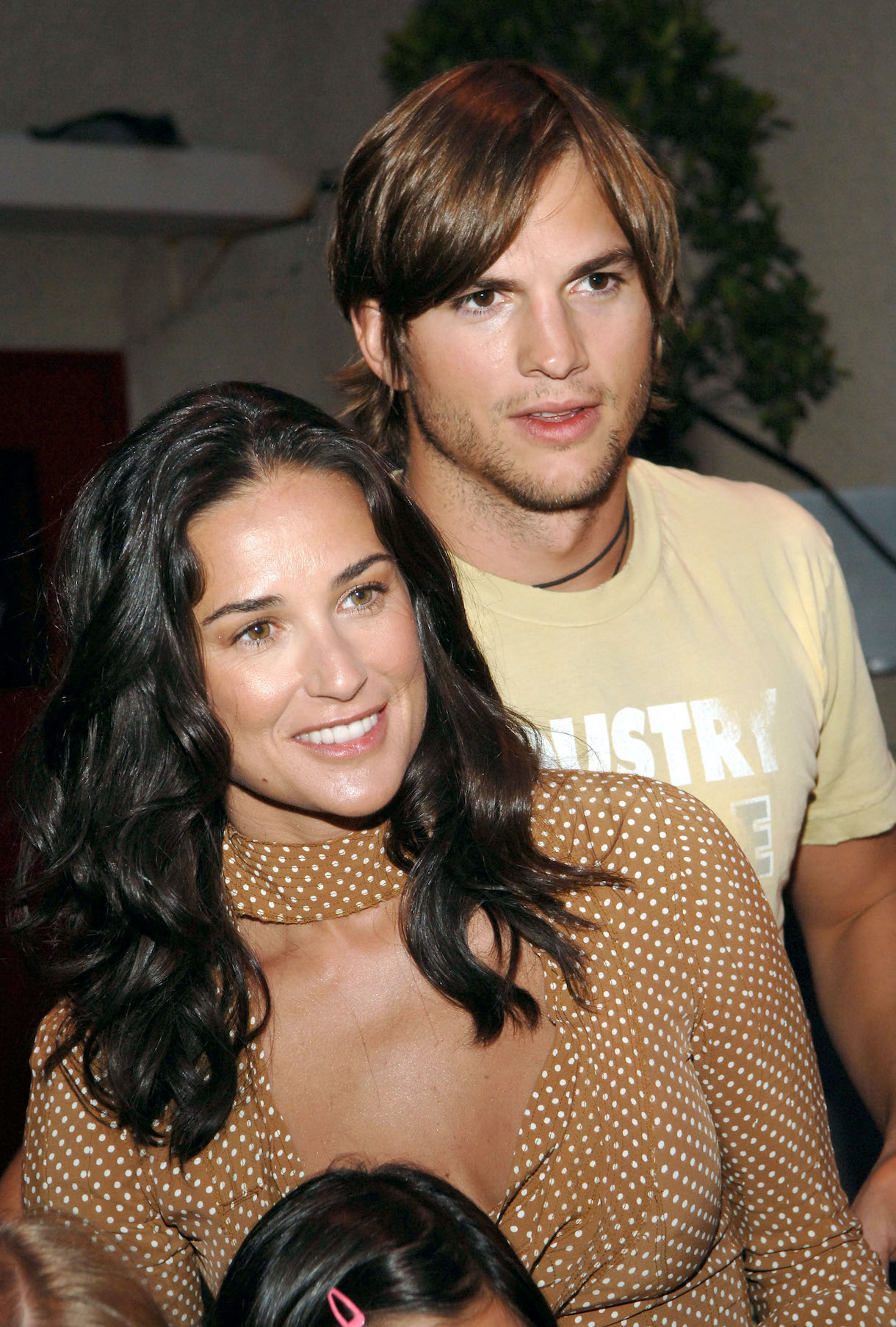 While Willis can't stop singing his praises for his ex-wife's book, Kutcher couldn't seem less enthusiastic about it. Once Moore released her memoir, the No Strings Attached actor took to Twitter to leave a series of passive aggressive tweets.
He wrote, "I was about to push the button on a really snarky tweet. Then I saw my son, daughter, and wife, and I deleted it."
He then added, "For truth, text me. +1 (319) 519-0576."