This Is How Bruce Willis and Demi Moore Met
There was a time when Bruce Willis and Demi Moore were the hottest couple in Hollywood. They were stunningly gorgeous, successful, and had a beautiful family. However, by 2000, they had pulled the plug on their marriage of 13 years.
Still, with three daughters, Rumer, Scott, and Tallulah, the actors have remained very close even though they've both been married to other people. Though it's been 20 years since the couple slit and more than 30 since they first met, how did they initially cross paths with one another?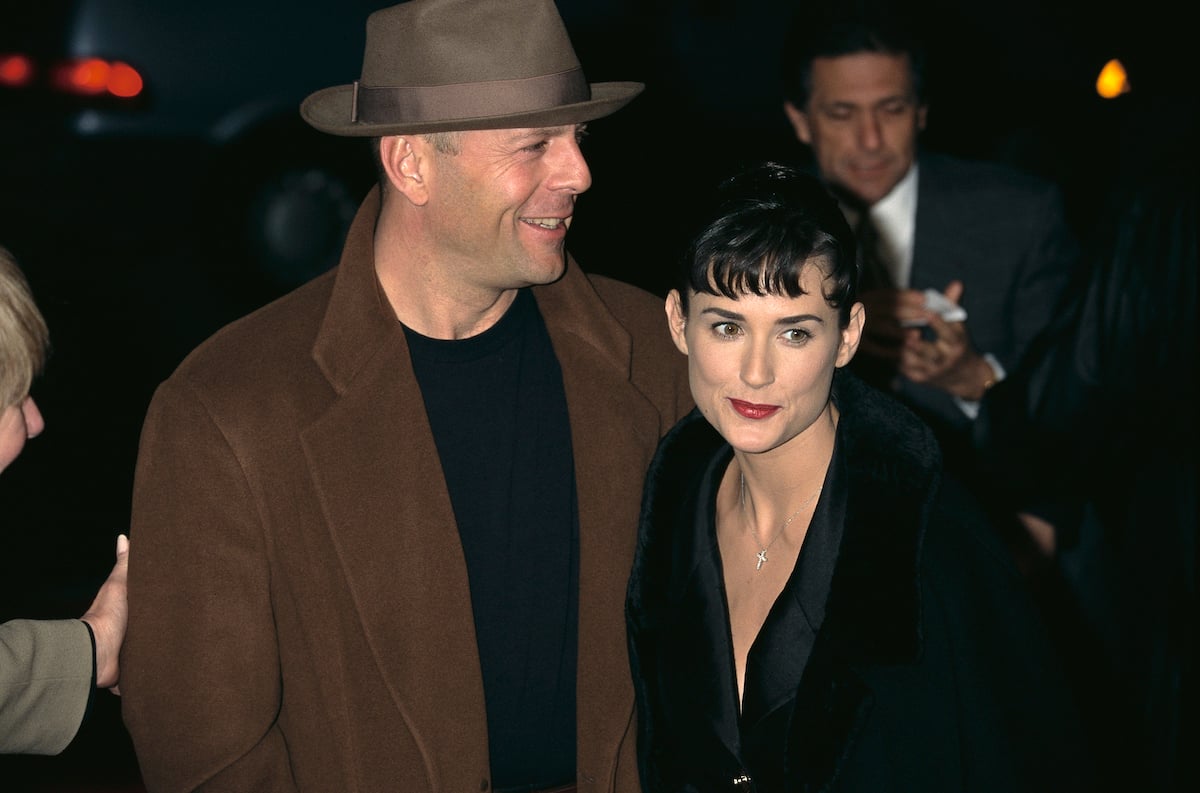 Bruce Willis and Demi Moore divorced because of fame
Though their marriage lasted for quite some time, things eventually soured between Willis and Moore because of fame and hectic lifestyles. In her memoir Inside Out via Entertainment Tonight, Moore writes,
Bruce and I had met, married, had a baby, and just done a lot, very quickly. It was as if he woke up a few years later and thought, 'Whoa, is this what I want? Or do I really want to be free?' I think he was struggling to resolve a conflict within himself: he wanted family and grounding, but he also craved excitement and novelty. Basically, he wanted to do whatever the f**k he wanted.
The Ghost actor suggests her ex-husband also became uncomfortable with her rising fame. "My professional life was soaring," she wrote. "My personal life was painful. He was proud of my work … but not sure he was comfortable with the attention that came with it; I just didn't buy the 'You're the king' kind of thing, which he thrived on. Plus, telling me, 'I don't know if I want to be married' is not exactly the way to my heart."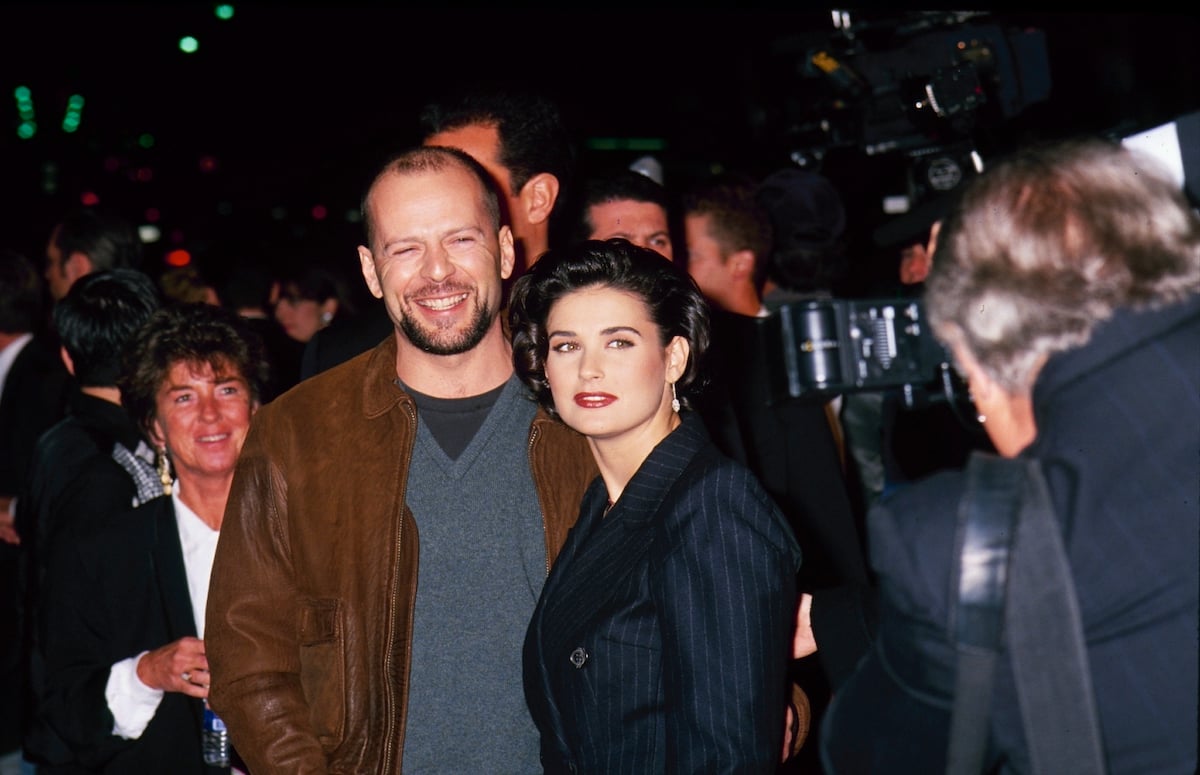 Demi Moore and Bruce Willis are good friends now
Though their split was painful at first, now that so much time has passed, Moore and Willis are in a really good place. In fact, the G.I. Jane star says that she and her ex are now the best of friends. They even spent a large chunk of quarantine together.
 "It's a funny thing to say, but I'm very proud of our divorce," she wrote in Inside Out. "I think Bruce was fearful at the beginning that I was going to make our split difficult, and that I would express my anger and whatever baggage that I had from our marriage by obstructing his access to the kids — that I'd turn to all of those ploys divorcing couples use as weapons. But I didn't, and neither did he."
She explained, "We felt more connected than we did before the divorce."
This is how Bruce Willis and Demi Moore met
Willis and Moore initially met in 1987 at the film Stakeout. Moore starred in the movie with her ex-fiance, Emilio Estevez. In Inside Out, she wrote that she first perceived the Die Hard star as "cocky, dark, and handsome."
Estevez was not pleased with the attention Willis was showing Moore. "He's all over you, like a cheap suit in the rain," he reportedly told her. However, Moore was charmed, and by the end of the evening, she had a date with Willis. She remembered,
I'd never encountered treatment like this before. Bruce was so gallant — in his own boisterous way, a real gentleman," she shares. "When I said it was time for me to go home, he offered to walk me to my car. He was so eager about it — like a little boy who didn't want to miss the ice-cream truck. When he asked for my number, I felt a wave of schoolgirl flutters.
The pair wed just four months after meeting on  Nov. 21, 1987, at the Golden Nugget casino in Las Vegas.