Bruce Willis Fell in Love With His Wife, Emma After One Date
It sounds like Bruce Willis fell in love pretty quickly with his wife, Emma Heming Willis. He talked about how he changed after their date. The celebrity couple also revealed how they parent their children differently.
Bruce Willis is married to Emma Heming Willis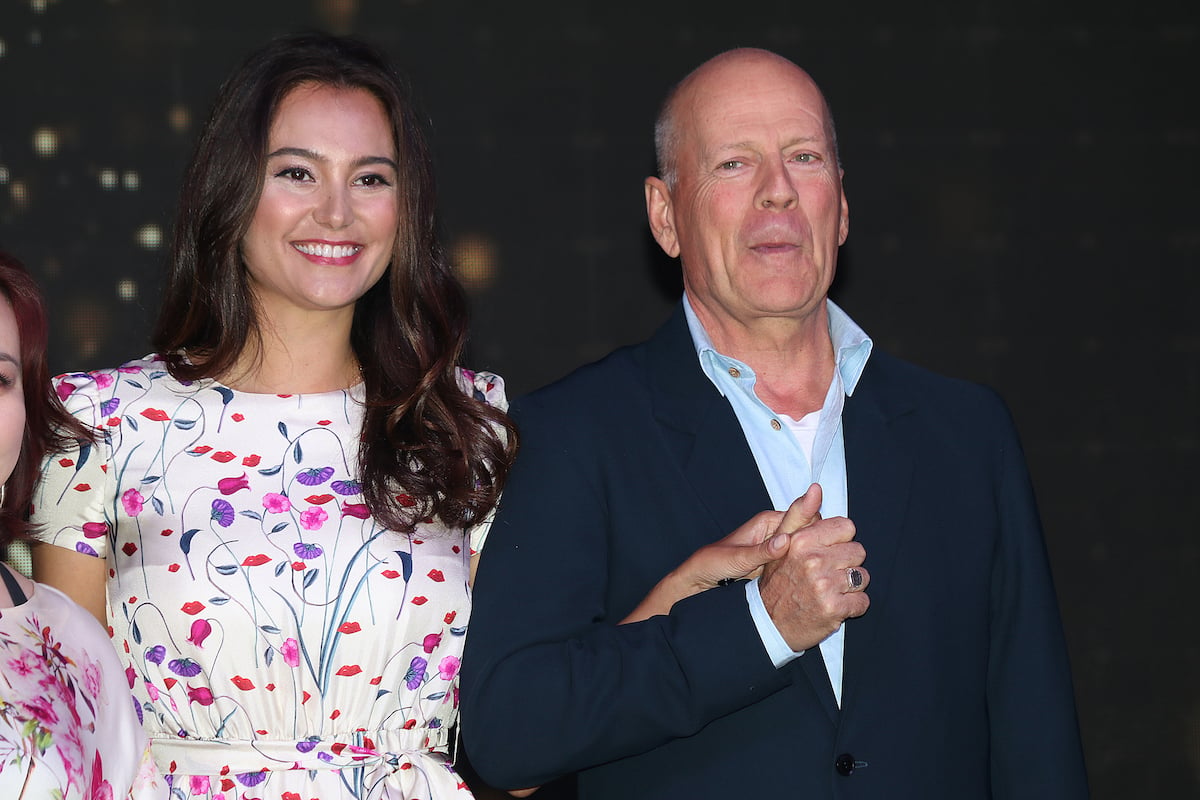 Willis got married to Heming in 2009. They share two children together named Mabel and Evelyn.
The mother opened up about her life with her family for The Local Moms Network. "My husband is like the fun time guy and I think he's always been like that," she said. "He's very tranquil and he goes through life with such ease. He's amazing to me because I'm the complete opposite of that. I move a little faster than he does and I'm good at multitasking." She said that she usually takes on the job disciplining because he doesn't know how.
Willis renewed his vows with Heming in 2019. They spent a weekend with their family in Turks and Caicos. She posted a picture of the big day on Instagram with the caption, "We said, we do, again, 10 years later #happyanniversarymylove."
He said he fell for her after one date
Willis admitted he wasn't looking for love before he met his wife. He said that changed after his first date with her.
"I went from 'F*** love' to 'Love is truly the answer,'" Willis told W magazine. "I spent the last 10 years single and, for the most part, unhappy. In a dark place. I never thought that being with someone else was the answer. I would say, 'I'm alone, but I'm not lonely.' But I was just kidding myself. Then I started hanging around Emma, and on a day-to-day basis my life became much happier."
He later said, "We went on one date, on the Friday before Emma was getting ready to move back to New York, and then we fell mad crazy in love. When you think about where are you going to find that big love of your life, you seldom think it's someone you already know. You think it's someone you're yet to meet."
She's also good friends with Demi Moore
This is the actor's second marriage. Demi Moore previously was married to Willis for 13 years. They later got divorced in 2000. She also gets along great with Heming.
"She welcomed me into her family like I welcomed her into ours," Heming told Us Weekly. "Again, I have so much respect for her. I have so much respect for how Bruce and Demi worked through their divorce to be able to put their children first. I learned so much from that and grew so much from watching that."
Moore was there for their vow renewal ceremony. It sounds like Willis and Heming are still making it work after falling for each other quickly.