Bruce Willis Once Admitted He Was a 'Knucklehead' for Turning Down This Classic Romance
From Die Hard to Armageddon, Bruce Willis has starred in some of Hollywood's biggest hits. But even the most famous movie stars carry their share of regrets. For instance, Willis once took himself to task for turning out a 1990 movie which went on to become one of that year's most celebrated films.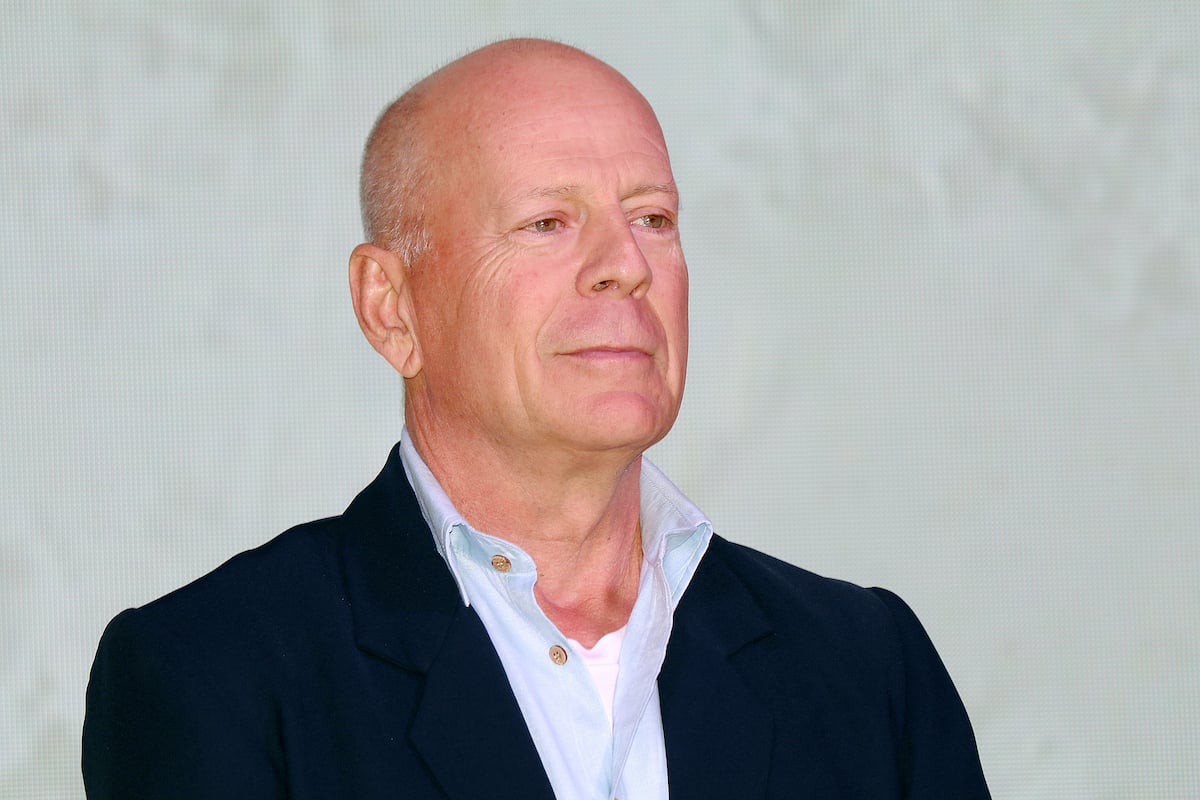 Bruce Willis became an A-list movie star thanks to 1988's 'Die Hard'
1988's Die Hard transformed Willis into a bonafide leading man. But before that film, the actor was known mostly for TV's Moonlighting. Suddenly, thanks to his role as John McClane, Willis had found a signature franchise, one which he'd revisit four more times over the next 25 years. And he took advantage of his opportunity to build up his movie star persona.
In fact, throughout the 1990s and beyond, Willis was one of the most bankable stars around. Hits such Pulp Fiction, The Sixth Sense, Unbreakable, 12 Monkeys, and The Fifth Element proved he was equally skilled in comedy, drama, and action. But one genre which Willis has rarely tapped into is romance. That's precisely where the category his missed opportunity falls into.
But the actor passed on 'Ghost,' 1 of the biggest hits of 1990
In 1990, Willis starred in a pair of hit sequels — Die Hard 2: Die Harder and Look Who's Talking Too — as well as infamous flop The Bonfire of the Vanities. But he could have popped up in that year's second highest-grossing movie, Ghost. In 1996, Willis confessed to The New York Times (via People) he couldn't wrap his head around the movie when the script came to him.
"I just didn't get it," Willis told the Times. "I said, 'Hey, the guy's dead. How are you gonna have a romance?' Famous last words." The actor even reportedly called himself a "knucklehead" for the decision. Ironically, one of Willis' most famous movies centered on a character who is dead nearly the entire film. Perhaps he saw The Sixth Sense as his way to set things right.
In any case, Patrick Swayze went on to take the lead role. And Ghost went on to earn $217 million at the box office, according to Box Office Mojo. That total puts it behind Home Alone but ahead of other monster hits such as Dances with Wolves, Pretty Woman, and Teenage Mutant Ninja Turtles.
Bruce Willis's wife at the time, Demi Moore, starred with Patrick Swayze
Adding further irony to Willis' decision to pass on Ghost, Swayze's romantic lead starred opposite Demi Moore, Willis' wife at the time. The couple wed in 1987 and divorced in 2000. And during their relationship, they only appeared on-screen together once in 1991's Mortal Thoughts. They would both appear — Willis in a cameo — in 2003's Charlie's Angels: Full Throttle.
Fans will never know if Willis truly would have wound up starring opposite his real-life wife in Ghost. Perhaps the filmmakers would have hoped to avoid putting the Hollywood power couple on screen for fear it would distract audiences. In any case, Ghost remains beloved by many, and it's wild to consider how casting Willis might have changed the movie.