Bruce Willis Was on a Date With Another Woman When He First Approached Demi Moore
Actor Demi Moore detailed how her ex-husband, Bruce Willis, asked her on a date in her memoir, Inside Out. 
Moore and Willis met in the late 1980s and had an instant connection. Four months after their initial date, the pair tied the knot in a Las Vegas ceremony. The couple would go on to have three children together- Rumer, Tallulah, and Scout. Willis and Moore finalized their divorce in 2000.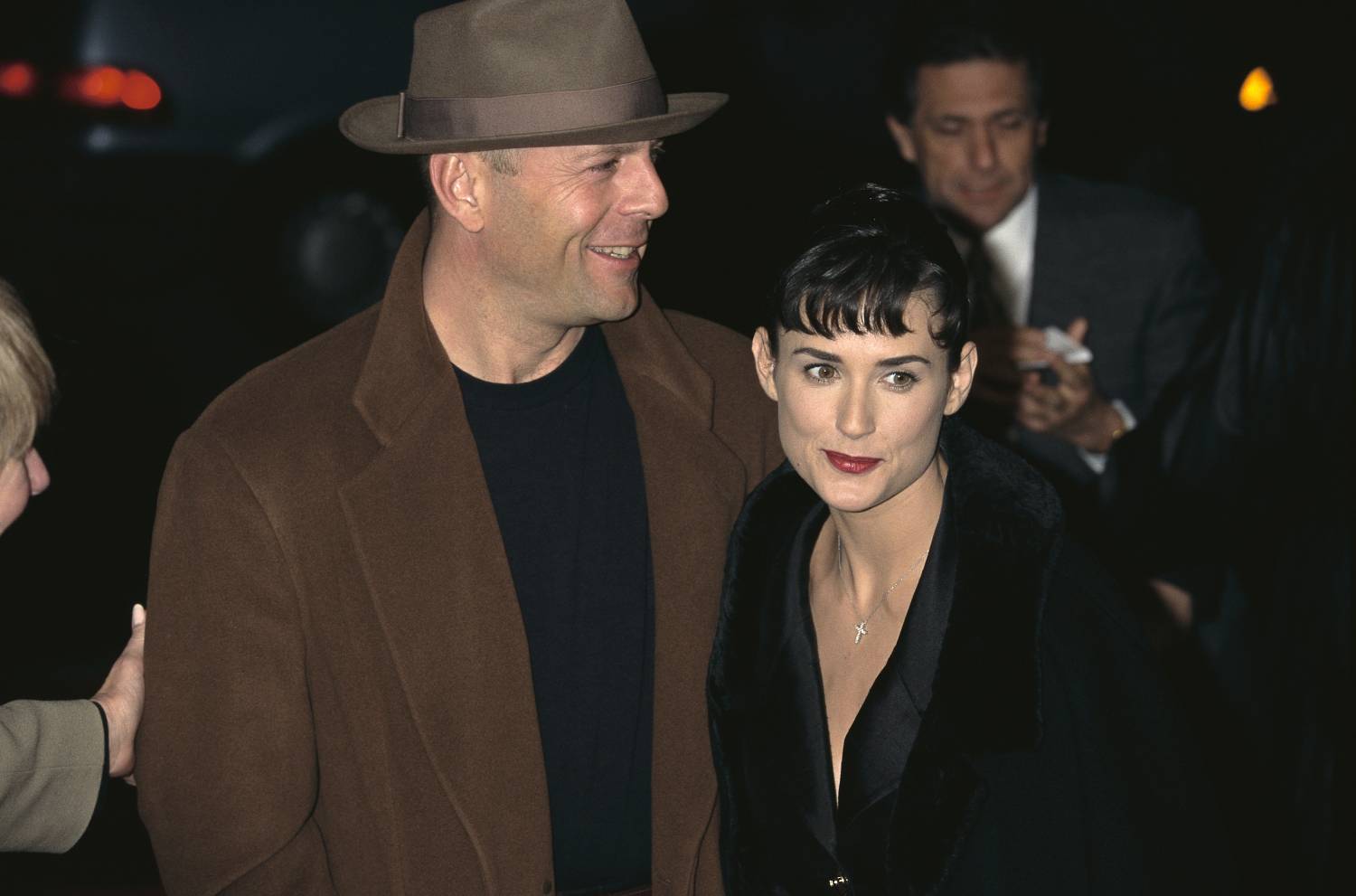 Demi Moore remembered being 'stunned' that Bruce Willis was on a date with another woman the night they met
Moore released Inside Out in September 2019. The memoir follows the actor's childhood and how she rose to fame with films like St. Elmo's Fire and Ghost in the 1980s and 1990s. In the book, Moore also discusses her three marriages. She married musician Freddy Moore from 1980-1985 and met Willis two years after their divorce. At the time, the Die Hard star was a bartender, and Moore entered the bar with her ex-fiance, Emilio Estevez. Moore recalled Estevez telling her that Willis was attempting to grab her attention throughout the night.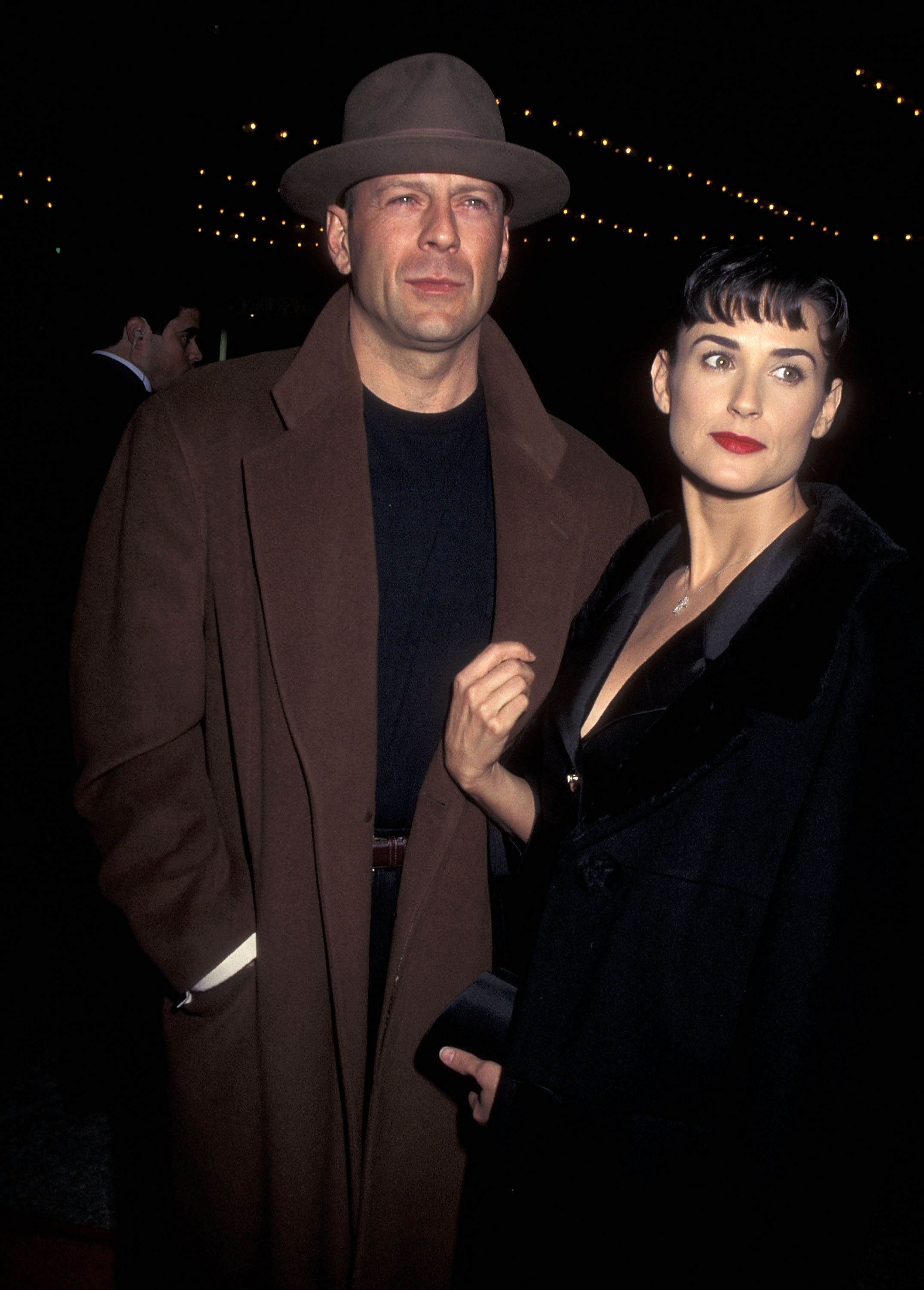 RELATED: Demi Moore Says She 'Changed' Herself During Her Marriages To Bruce Willis & Ashton Kutcher
Moore said she soon learned her future husband had someone else waiting at the bar, per Entertainment Tonight.
"Bruce — who'd been a bartender in New York City before he became a television star — was showing off behind the bar that night, tossing the cocktail shaker in the air, the kind of thing that seemed cool in 1987 but sounds cringeworthy now, and Emilio had a point: Bruce was looking at me a lot as he went through his bar moves," Moore writes. "He was so attentive as the evening progressed, I was stunned to find out later that he'd actually been on a date that night with another woman."
Bruce Willis asked Demi Moore out on a date when they first met, despite being with someone else
Willis asked Moore out the same night they met. the actor decided to approach her anyway. Although he was on a date at the time, Moore recalled that Willis had an intriguing way of ensuring they kept in contact. 
According to Moore, Willis approached her like a "real gentleman," which prompted her to say yes to a date with him. 
"When I said it was time for me to go home, he offered to walk me to my car," Moore remembers. "He was so eager about it — like a little boy who didn't want to miss the ice-cream truck. When he asked for my number, I felt a wave of schoolgirl flutters. 'Do you have a pen?' He checked his pockets and came up empty. 'Don't leave!' he said and went skittering off to get one. Then he wrote it on his arm — a sight I'd see a million times over the years; Bruce was always writing things on his arm. But that first time, I noticed that his hands were shaking. He was so vulnerable in that moment: all of the bravado was gone."
Demi Moore says Bruce Willis saw her as an 'angel savior' during their relationship
After he wrote down her number on his arm, Willis and Moore had their first date the next day. Willis accompanied Moore on a trip to visit her aunt, which would start their 12-year romance. In November 1987, after four months of dating, Willis and Moore exchanged vows at  Golden Nugget casino in Las Vegas. Moore said Willis provided her with a love she never experienced before, which made her decision to build a life with him easy. 
"It's hard not to feel good when someone showers you with that much attention," Moore explains in her memoir. "I think Bruce saw me as some kind of angelic savior when we first met, maybe partly because I was sober and not a party girl. Bruce insisted that he thought everything about me was beautiful: he wrapped my fear and anxiety in his love."