'Bruised' Star Halle Berry Says Her Gymnastics Training Inspired Her Action Roles
Beloved actor Halle Berry has a stack of film credits and an Oscar to her name, but with Bruised, she's finally in the director's chair. The upcoming Netflix film turns her into a retired MMA fighter with other battles under the surface.
But fans will get to see Berry punch, kick, and take blows in the ring, and it's not the first time. As seen with Catwoman and Die Another Day, she has a penchant for action roles. Some of that comes from an old source of inspiration.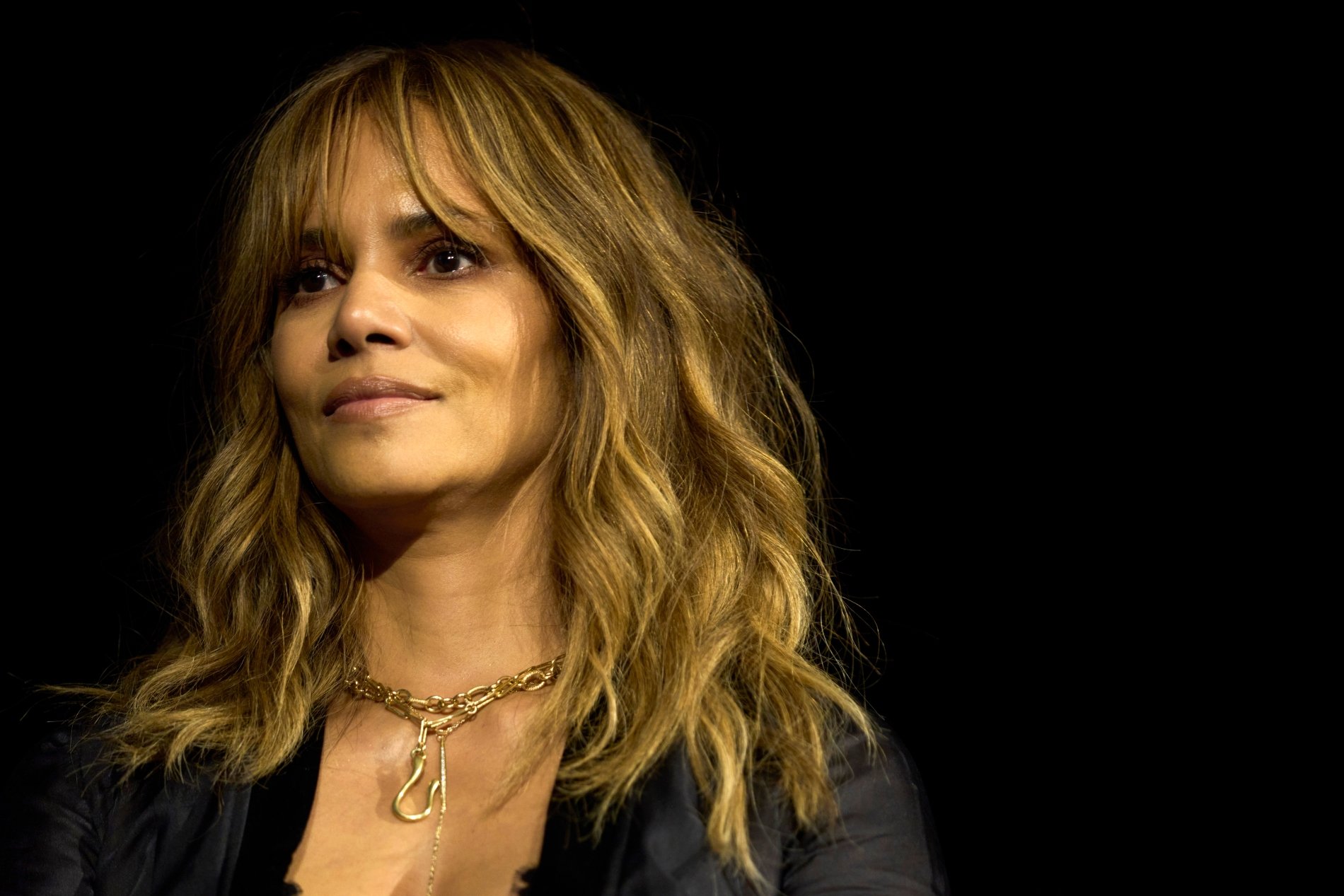 Halle Berry cites gymnastics as motivation for action roles
Berry dished on her career history while discussing Bruised with Empire magazine, and she touched on why she's strategically sought out the action genre. She's been a superhero in X-Men, a Bond girl, and an assassin in John Wick's inner circle. It's not by accident.
With Bruised, her character Jackie is a fighter inside and outside the ring. Berry shared how she fine-tuned the story to align it with her vision and noted parallels between herself and Jackie.
She even had to fight to get the film made and tell a story about a middle-aged Black mom who happens to be an MMA fighter. She decided to take the role herself, but her previous gymnastics training helped her prepare.
"I fought for it simply because I was a gymnast. I was supposed to be [like Olympic champion gymnast] Simone Biles, but I got injured very early, and so my career took another path," said Berry.
"So movie roles that allow me to use my body or something I'm always drawn to. The reason I still do it at my age is about proving that you can't define us by a number. I get so angry when I read about women, and their age is always in front of their name, and I don't find this with men. I don't know how old these f***ing dudes are. but I know how old every woman in the industry is!"
Berry trained for 'Bruised' for 2 years
Berry also told Empire that her rigorous training regimen for this film began when she was working on John Wick 3. However, she added that she spent nearly two years learning Taekwondo, jiu-jitsu, Muay Thai, boxing, kickboxing, and wrestling. Fans will get to see the results of her labor when Bruised hits Netflix.
What is 'Bruised' about?
Bruised will debut on Netflix on Nov. 17 with Berry in the lead as Jackie Justice. She weathers strained relationships, a complicated love life, and a hard climb back to career glory. According to the Netflix logline, Bruised also centers on Jackie's role as a mother.
Jackie Justice (Halle Berry) is a mixed martial arts fighter who leaves the sport in disgrace. Down on her luck and simmering with rage and regret years after the fight, she's coaxed into a brutal underground fight by her manager and boyfriend Desi (Adan Canto) and grabs the attention of a fight league promoter (Shamier Anderson) who promises Jackie a life back in the octagon. But the road to redemption becomes unexpectedly personal when Manny (Danny Boyd, Jr.) — the son she gave up as an infant — shows up at her doorstep. BRUISED marks the directorial debut of Academy Award winner Halle Berry and also stars Adriane Lenox, Sheila Atim, Valentina Shevchenko, and Stephen McKinley Henderson in a triumphant story of a fighter who reclaims her power, in and out of the ring, when everyone has counted her out.