Bruno Mars and Kesha Made a No. 1 Hit Together Before They Got Famous
Bruno Mars and Kesha make fairly different music, however, that didn't stop them from working on the same song before they were famous. Mars came up with a song with a very risque meaning which he gave to another artist. Then Kesha performed on the track without receiving any payment. Here's a look at the …
Bruno Mars and Kesha make fairly different music, however, that didn't stop them from working on the same song before they were famous. Mars came up with a song with a very risque meaning which he gave to another artist. Then Kesha performed on the track without receiving any payment. Here's a look at the history behind a famous pop-rap song.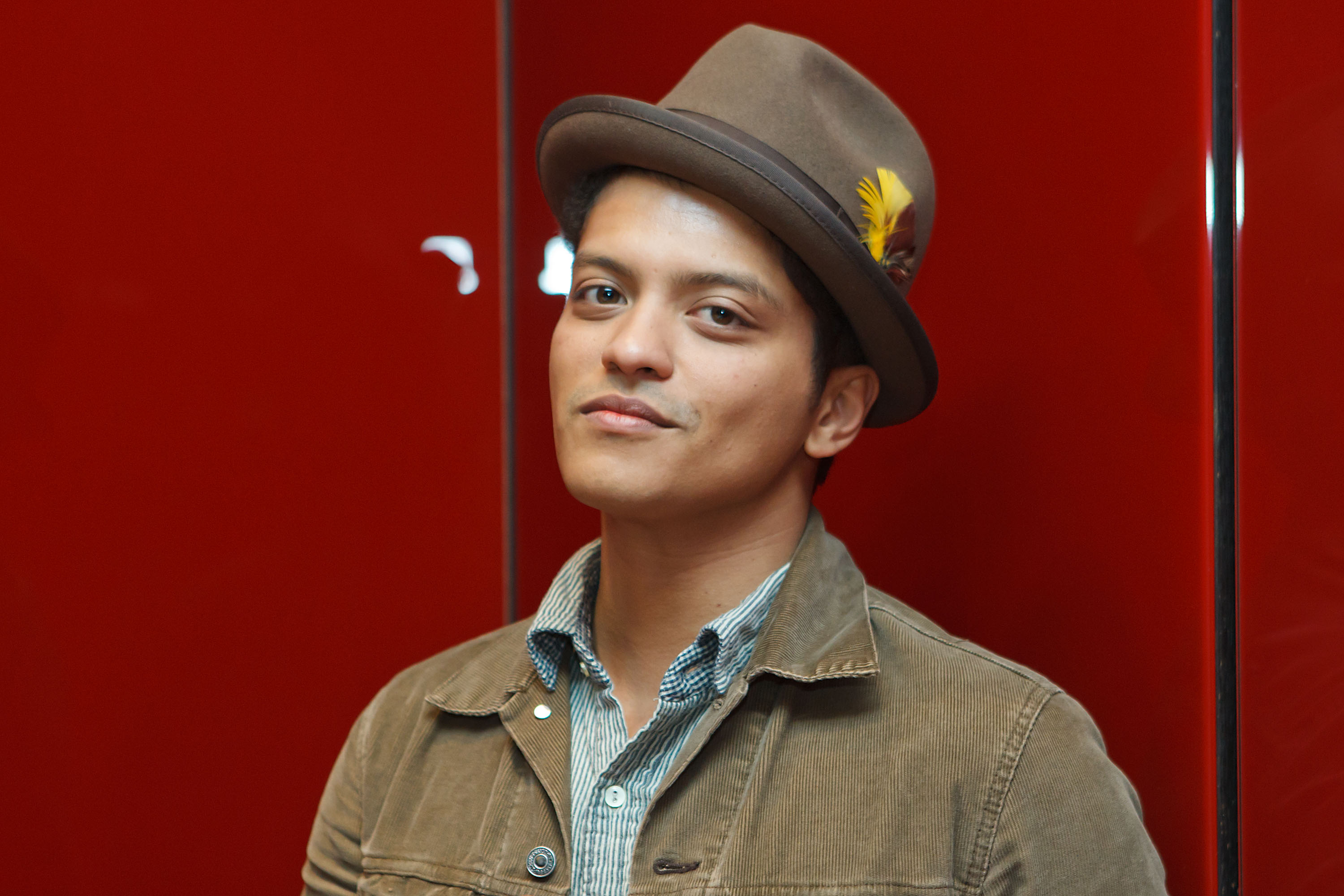 Bruno Mars wrote this No. 1 hit song 'in two minutes'
Firstly, some background. This all starts with the 1980s hit "You Spin Me Round (Like a Record)" by Dead or Alive. Mars decided to sample the track for the chorus of Flo Rida's pop-rap hit "Right Round." During an interview with Entertainment Weekly, Mars said "Right Round" was the first song made by The Smeezingtons that became a hit. The Smeezingtons are a production trio composed of Mars, Ari Levine, and Philip Lawrence.
"That was a sample, obviously, but we got our name in there and got some publishing," Mars said. "And it was a No. 1 record. That was our first taste of what could really happen with a hit we hundred-percented."
Mars revealed the track is about oral sex. Why? "For Flo Rida we just thought that would be the right road to take," he said. "It was actually a freestyle. Phil and I came up with that in two minutes." It's notable that Mars decided to sample a song from the 1980s when 1980s pop and rock music would be a clear influence on his solo work.
Why Kesha didn't get paid for singing on Flo Rida's 'Right Round'
So how was Kesha involved in all this? "I didn't get paid," she told Entertainment Weekly. "Honestly, I walked into the studio and there was Flo Rida and Dr. Luke doing the song, and I was like, 'I'll just sing on it. I'm just happy you like my voice enough to put me on your song.' I believe in karma, so if I'm not a d*uchebag about that, it'll just come back to me. So it's like, 'You know what, if you don't want to pay me, it's fine. I'm excited to have my voice on the radio.'"
How 'Right Round,' Bruno Mars, and Kesha performed on the chart
"Right Round" reached the top of the Billboard Hot 100. Mars, meanwhile, had 16 top 10 hits on the same chart where he was a credited vocalist. Seven of them — "Uptown Funk!," "Grenade," "Just the Way You Are," "That's What I Like," "Nothin' on You," "Locked Out of Heaven,' and "When I Was Your Man" — reached the pinnacle of the chart.
So was "Right Round" a career peak for Kesha? It's certainly one of the most famous tracks featuring her voice. However, she had 10 top 10 hits on the Billboard Hot 100 afterward. Three of them — "Tik Tok," "Timber," and "We R Who We R" — reached No. 1 on the chart. Mars and Kesha had huge careers — and they didn't need Flo Rida's help to get a song on the radio.