Bryan Adams Called Racist for Lashing Out at Coronavirus Pandemic
Bryan Adams is a soft rock superstar known for hits like "Summer of '69" and "Heaven." Since the 1990s, it appears his career has slowed down a bit. Recently, however, he's been embroiled in some controversy.
The coronavirus (COVID-19) pandemic has taken a toll on all of us, to varying degrees. Because of the virus, Adams had to cancel an appearance at the Royal Albert Hall in London. He lashed out over the cancellation in a very controversial way.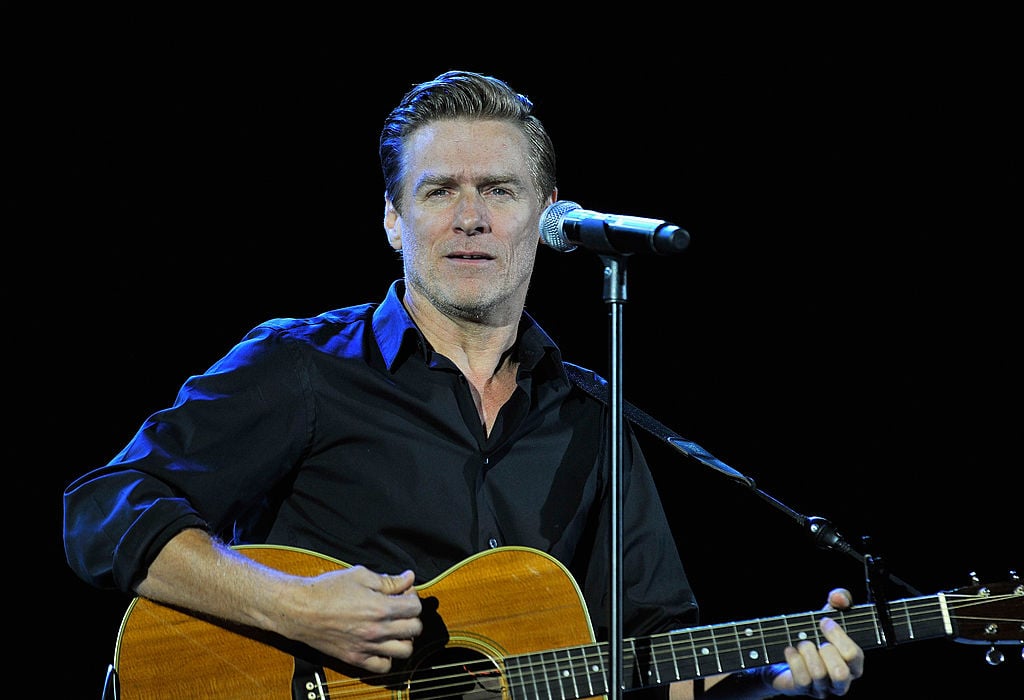 Bryan Adams' controversial coronavirus tweet
Adams doesn't have a reputation for being a controversial artist. However, he sparked controversy for tweeting "Tonight was supposed to be the beginning of a tenancy of gigs at the @royalalberthall, but thanks to some f*cking bat eating, wet market animal selling, virus making greedy bastards, the whole world is now on hold, not to mention the thousands that have suffered or died from this virus. My message to them other than 'thanks a f*cking lot' is go vegan." Adams' exhortation for "bat eating" bastards to "go vegan" is possibly related to his own veganism.
In addition, Adams' message said he is enjoying his time with his family. However, he's also missing his fans. He also cautioned his fans to stay safe. He posted the same message to Instagram.
Fans drag the tweet for being racist and misinforming the public
Some fans interpreted the post as a racist attack on the Chinese people. One of Adams' critics was Amy Go, president of the Chinese Canadian National Council for Social Justice. Go deemed Adams irresponsible. According to CBC, she said "People look up to public figures. He is seen as an idol by many. It justifies this racist hatred against Chinese.… This is so irresponsible and just so, so, so, so racist."
Adams' post also spread misinformation – something the world certainly doesn't need more of in an emergency situation like this! According to Time, it is true that the virus originated in bats. However, the idea the coronavirus is linked to the consumption of bats remains unsubstantiated, though it appears to have found some popularity in the United States.
Adams also promoted the idea the coronavirus originated from a wet market in Wuhan, China. Wet markets are places where you can buy fresh seafood and meat. No one has conclusively linked coronavirus to a wet market. Adams is not the only rock star to make the connection between the virus and wet markets. According to The Guardian, Paul McCartney made the same connection, saying the people behind wet markets "need to clean up their act."
Bryan Adams' reaction to the backlash
Adams' initial tweet about the coronavirus was deleted, possibly due to the widespread backlash it received. However, Adams' Instagram post containing the same message is still up for everyone to see. The post received mixed reactions from fans.
Some expressed sympathy for Adams, lamenting that he had to cancel his concert. Others decried Adams for what they saw as a racist comment. Adams apologized for his words, saying he only wanted to promote veganism.
Also see: Sophie Turner Claps Back at Evangeline Lilly for Her Views on Coronavirus