Bryan Baeumler Sets the Record Straight on New Show 'Renovation Inc.'
Bryan Baeumler has a new show. But 'Renovation Inc.' isn't new to all viewers. Depending on where you live, you may have seen the episodes before.
Bryan Baeumler has a new show — sort of. The star of HGTV's summer hit Renovation Island is back with Renovation Inc., which premiered Aug. 30. But the series — which focuses on Bryan and Sarah Baeumler's successful renovation business in Ontario, Canada — isn't new to all viewers. Depending on where you live, you may have seen the episodes before. 
Canadian fans feel left out after 'Renovation Inc.' premieres in U.S.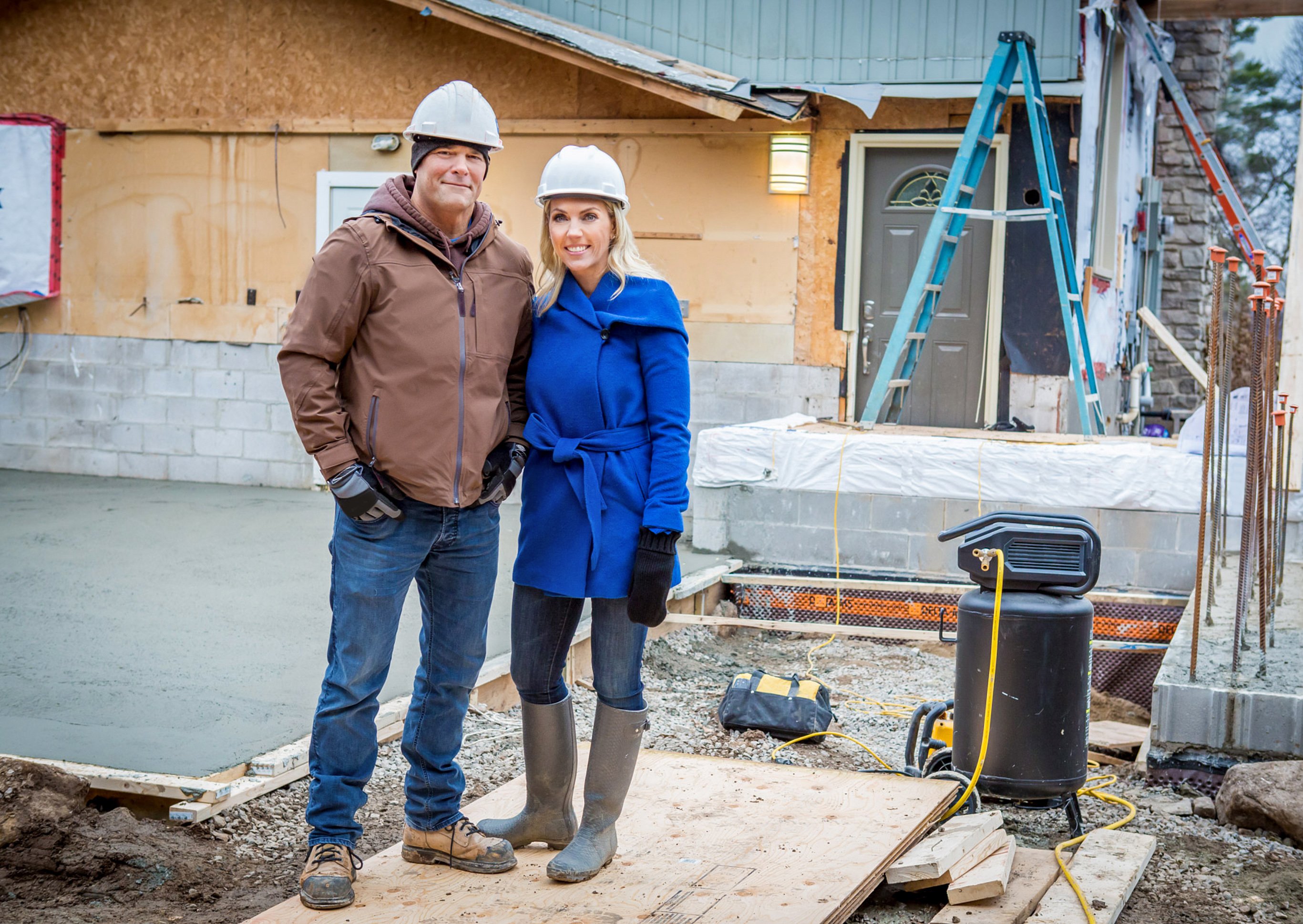 The Baeumler family made a splash when their show Renovation Island made its HGTV debut earlier this summer. Viewers tuned in in droves to watch as this Canadian family attempted to turn a run-down resort in the Bahamas into a luxury vacation destination. 
The Baeumlers were unfamiliar to American audiences, but they're stars in their native country. Bryan Baeumler has appeared on multiple shows on HGTV Canada, beginning with Disaster DIY in 2007. That was followed by House of Bryan, Leave It to Bryan, and other home renovation series.  
Baeumler has spent more than a decade showing off his renovation skills on HGTV Canada and has many loyal Canadian fans. So when he urged people to tune in to watch Renovation Inc., a few were a bit put out that the show wasn't airing in the U.S.'s neighbor to the north. 
"It should air here first," one person commented on Instagram.  [I]t all started here what's up with that?"
"When will it air in Canada?" another wanted to know. 
Bryan Baeumler explains that 'Renovation Inc.' already aired in Canada  
Fans' confusion stems from HGTV's decision to rename the show for American audiences. Renovation Inc. was already broadcast in Canada under the name Bryan Inc. 
Baeumler was quick to address the concerns of his Canadian fans who feared that they were missing out on a new show. 
"Bryan Inc already aired in Canada…," he wrote in a follow-up comment on Instagram. 
When one fan asked why the network gave the show a new name, Baeumler replied with a shrug emoji. 
This isn't the first time HGTV has changed the name of one of Baeumler's shows. Renovation Island originally aired in Canada as Island of Bryan. 
A new season of 'Renovation Island' is in the works 
Renovation Inc. should keep fans of the Baeumlers entertained while they wait for new episodes of Renovation Island. A premiere date hasn't been announced, but fresh episodes should be coming "soon," Baeumler promised in an August 26 Instagram post, possibly in the spring. 
The next season is moving forward despite the challenges posed by the coronavirus pandemic. 
"As a family, we have always taken the road less traveled…but taking on this project really was a major life / lifestyle / family decision, even for us! It's been an incredible experience, and we're so happy to have been able to share our adventure @caerulamar with so many people," Baeumler shared with fans on social media. "And it's not over…despite hurricanes, a pandemic, and mountains of logistics, production on season 3 has begun!"  
In the meantime, Renovation Inc will offer a further glimpse into the Baeumler's lives. 
"[W]e're even more excited to go back in time and show you what we were up to before moving to the island and how it all got started," Bryan and Sarah Baeumler said in a statement. 
Renovation Inc. airs Sundays at 8 p.m. ET on HGTV.
Check out Showbiz Cheat Sheet on Facebook!