Bryan Cranston Once Believed Starring in 'Godzilla' Was a 'Huge Step Down' From 'Breaking Bad'
Actor Bryan Cranston is known for many roles. But one of his most recognized characters might always be the chemistry teacher turned kingpin Walter White. One of the first films he starred in after Breaking Bad, however, was Godzilla. But initially, he thought the monster thriller was a huge step down from the hit TV series.
Bryan Cranston nearly turned down 'Breaking Bad' because of 'Malcolm in the Middle'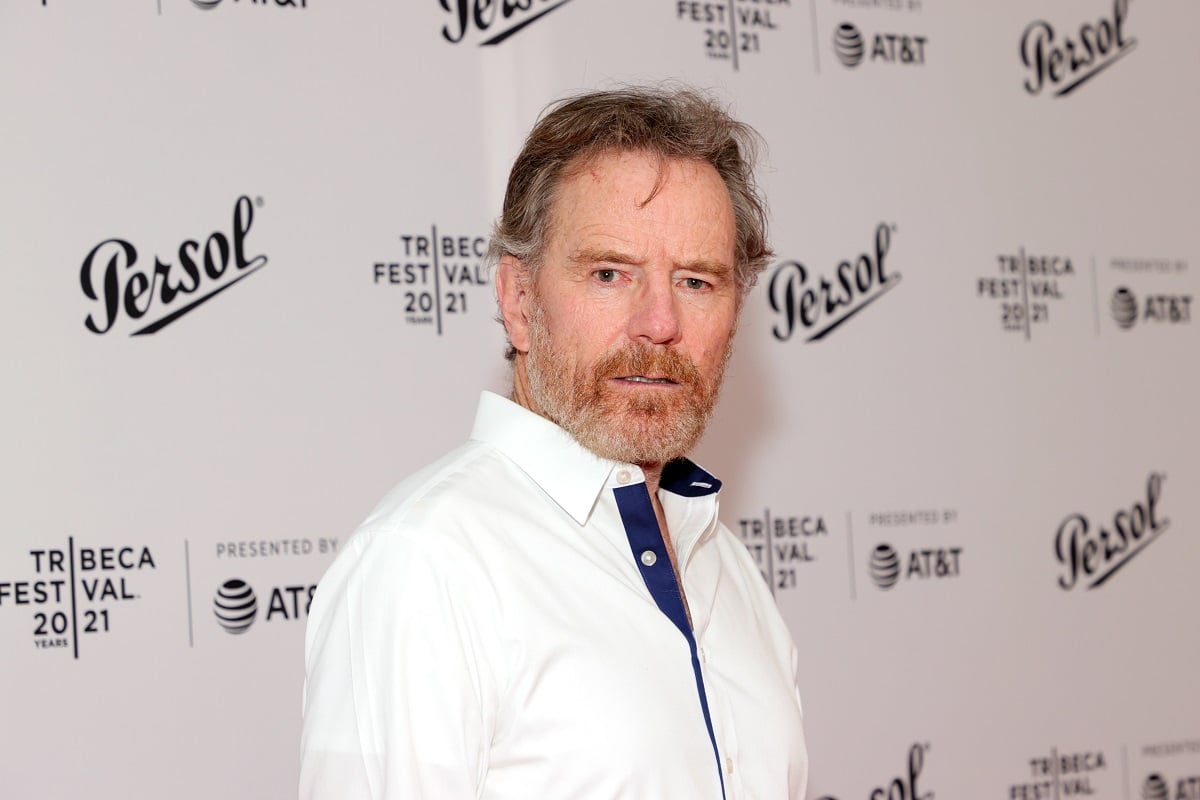 Right now it may be difficult to imagine someone else as Breaking Bad's complex Walter White. But if things turned out differently, another actor taking on the role would've been a reality. This was because Cranston was gearing up to shoot another season of his first television hit Malcolm in the Middle.
"And everyone was like, 'Yeah that'd be great,'" Cranston told the Smartless podcast. "In late April and early May, they called, when the upfronts are going on, they said, 'Nope, we had a very good pilot season. Thank you guys, you did well. You're on your own.' So we thought, 'Ahh, that's too bad.'"
But Cranston would later realize that the eighth season not getting picked up opened the door for Breaking Bad.
"Later that month, I get the call to go see a guy called Vince Gilligan. 'Do you remember him from X-Files?' 'Kinda.' 'He wants to see you about a new project called Breaking Bad,'" Cranston continued.
"I read it and I thought, 'Oh my god this is amazing.' I met with him. He said, 'I want to turn Mr. Chips into Scarface and I think you're the guy to do it.' We shot the pilot in February and March of 2007," he said. "So had we got that eighth season of Malcolm in the Middle, I would not have been available to shoot that pilot and someone else would be talking to you."
Bryan Cranston initally felt that 'Godzilla' was a step down from 'Breaking Bad'
Breaking Bad did a lot for Cranston's career. Apart from forever tying him to what many consider one of television's greatest shows, it won him several Emmy awards. But after the series ended, Cranston wanted to continue his evolution as an actor by taking more diverse roles. Because of this, Cranston would eventually star in Godzilla. But before he took on the movie, Cranston didn't think it was good for his post-Breaking Bad career.
"I initially turned it down—I thought, 'I can't do Godzilla after Breaking Bad; that's a huge step down," Cranston told Parade. "But I was surprised at the level of the writing, and the director, Gareth Edwards, had some great ideas to strengthen the heart of the story. And why not do something that's fun and escapist? So I got down off my high horse and said, 'Yeah, let's do it.'"
Bryan Cranston felt that 'Godzilla' had a bad narrative in regards to his character
Cranston still maintained that Godzilla was a fun movie to work on. However, The Upside star disagreed with how they handled his character.
"I knew it when I read it. When I read it I said, 'Oh, page 50 this character who was the emotional core at the center, that was guiding the audience in the story up to that point – he dies?' What a waste," he said on the Nerdist podcast (via Independent.) "They kind of dealt with it poorly, that's my only criticism of it because I think it was a fun movie, it was a very successful movie. I told them that even if I wasn't doing this role, that character shouldn't die at that point. It's just bad narrative, but they were too far down the road."
RELATED: 'Breaking Bad': Vince Gilligan Once Revealed Why Walter White Never Actually Tried the Meth He Cooked