BTS, 2NE1 Members and More Make Statements on Black Lives Matter, Explain K-Pop's Connection to Black Music
While K-pop artists typically don't say much about politics or current events, the floodgates have opened in that many solo acts and groups are making statements in the light of George Floyd's murder at the hands of police. As protests and uprisings take place across America, the artists are encouraging fans, letting them know where they stand.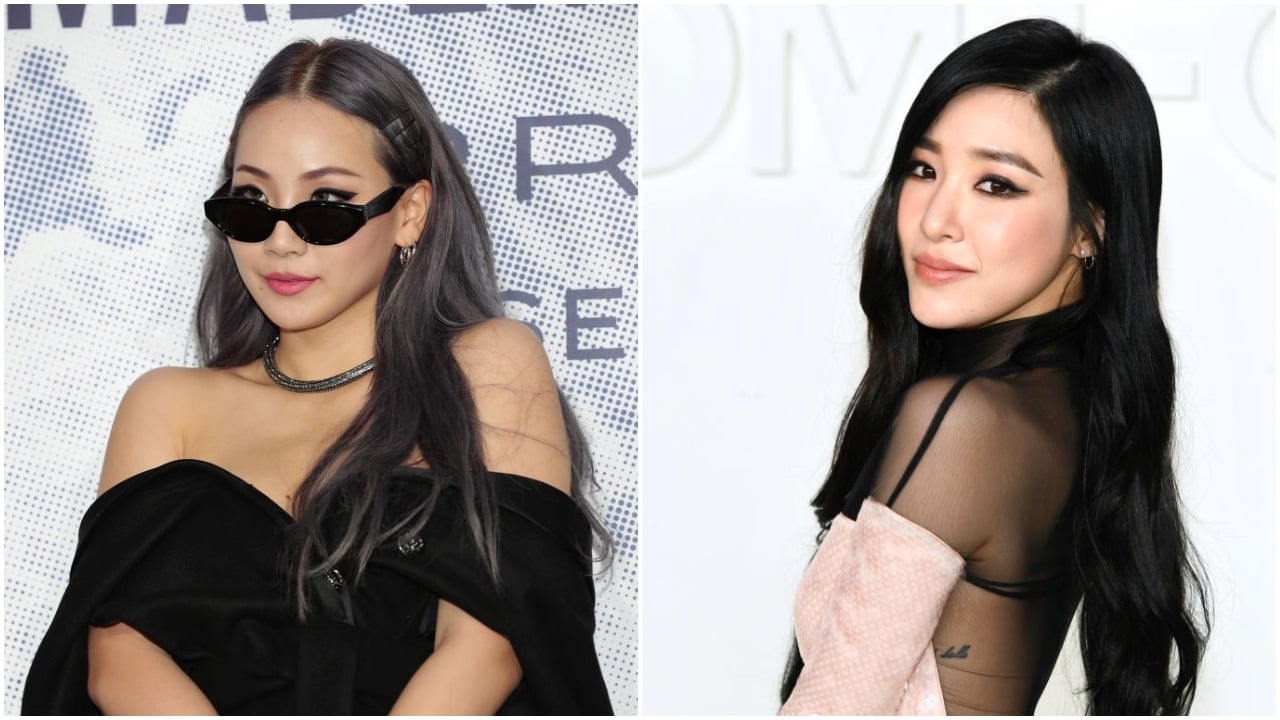 K-pop performers and groups are standing in solidarity with Black Lives Matter
Statements from performers and groups are coming after K-pop fans have urged them to talks about what is going on in America. It is a break from past sentiments, as K-pop musicians are often discouraged from making political statements.
As reported by Billboard, artists typically don't make statements due to pressure from companies and the emphasis on the country's homogenous society. Even in 2016 with many stars began to speak out against the Pulse nightclub shooting, many of their statements were deleted and replaced with more generic statements. Billboard writer Jeff Benjamin notes that this may be happening again with the posts against racism.
RELATED: Dwayne Johnson Suggests What the President Should Say to George Floyd Protestors
Jay Park posted a tribute to George Floyd on Instagram, writing in part, "Can't even begin [to] fathom how fed up the black community is with so many years of abuse. I Pray to God the truth prevails and i Pray to God ppl who have compassion and empathy are put into a place of power and authority and ppl who abuse their power for their own greed and ego and to feel superior all disappear. Same for the civilians abusing their privilege calling the police and LYING." Park's H1GHR label also suspended all new releases until June 4 and put up a message with the entire roster holding Black Lives Matter signs.
Many others who made statements include Tiger TK, Eric Nam, Mark Tuan, Yeri of Red Velvet, Girls Generation's Tiffany Young, former 21E1 member Minzy, AleXa, Jessi, the girl group MOMOLAND and members of KARD.
A rare BTS statement and donation
In a rare political statement after being held accountable by their fans, BTS posted a message supporting Black Lives Matter on social media.
The statement reads, "We stand against racial discrimination. We condemn violence. You, I and we all have the right to be respected. We will stand together.#BlackLivesMatter." The group, and its record label, Big Hit Entertainment, also donated $1 million to Black Lives Matter.
RELATED: 'The Flash' Stars Demand 'Justice for George Floyd' — Grant Gustin and Co-Stars Speak Out on Social Media
Several also point out the influence of black music on K-Pop
Some artists are taking it a step further, going past just denouncing racism and supporting Black Lives Matter. They are noting how a lot of their Korean music would not exist if it were not for black musicians and America, whose R&B, hip-hop, and pop has influenced their sound.
Former 21E1 member CL said, "Artists, directors, writers, dancers, designers, producers, stylists in the K-pop industry are all inspired by Black culture whether they acknowledge it or not. I would like to encourage K-pop fans to give back and show love and support for all that we have received from Black artists. I want to explain to K-pop fans, fellow Asians and non-Americans who feel like they have no connection to what's happening that we are all connected."
Additionally, R&B singer Crush said, "Many artists and people around the world get so much inspiration by Black culture and music including me," he wrote. "We have a duty to respect every race."
BM of the co-ed pop group KARD said, "Black culture helped me find confidence and character. I fell in love with hip-hop and R&B from a very young age and it has given me character and confidence." With the post he also shared the link to donate to Black Lives Matter