BTS Announce New Album 'BE (Deluxe Edition)' To Be Released in November
BTS just announced that their new album is titled 'BE (Deluxe Edition)' and it will be released on Nov. 20. Pre-orders for the album begin on Sept. 28.
Can't get enough of BTS after their new single "Dynamite"? Have no fear, because the Korean band just announced the title and release date of their new album. BTS will release BE (Deluxe Edition) on Nov. 20. Pre-orders for the album begin on Sept. 28 at 11 a.m. KST.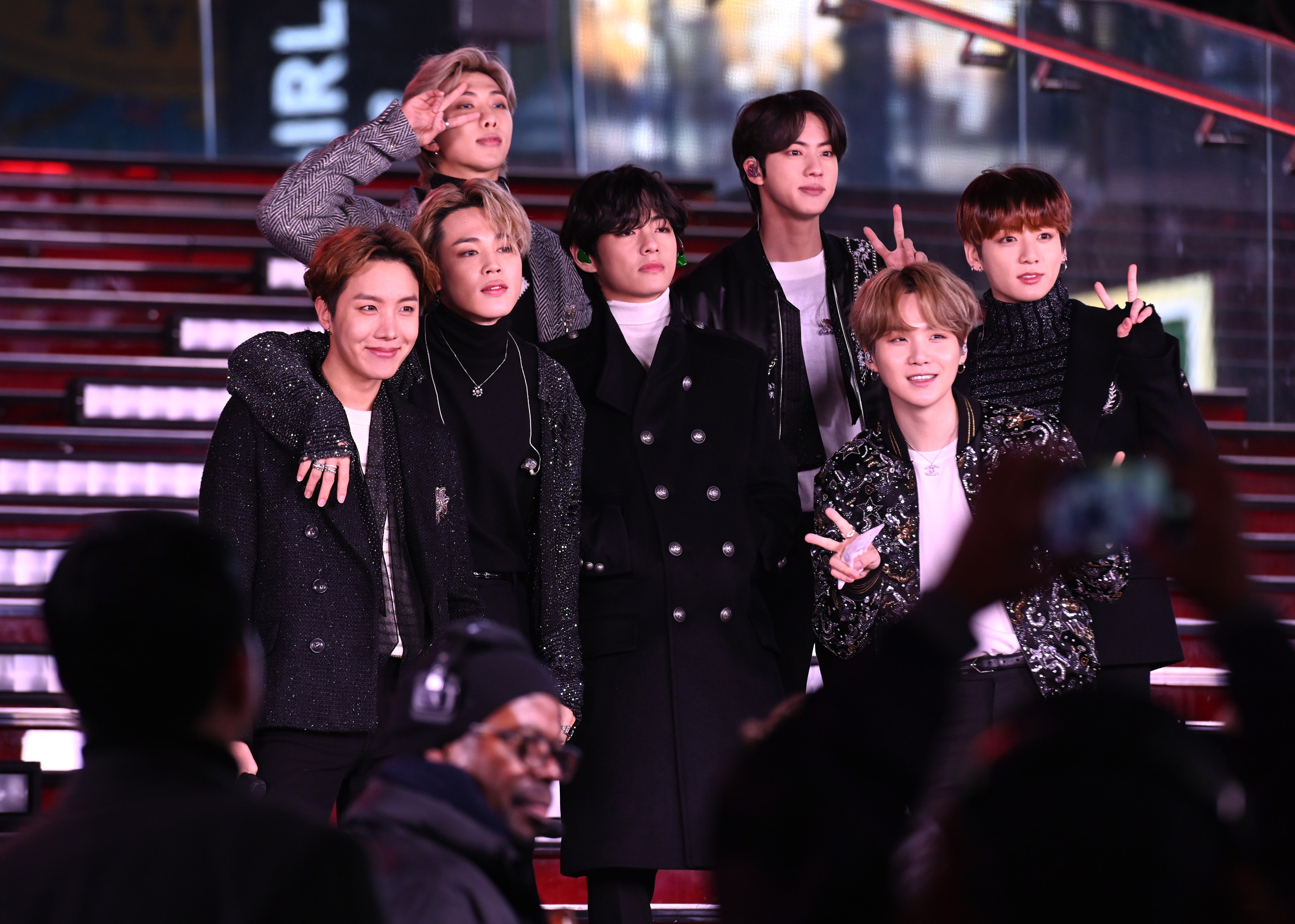 BTS will release 'BE (Deluxe Edition)' in November
Big Hit Entertainment announced the title of the new album at midnight KST on Sept. 28 and 11 a.m. ET on Sept. 27. According to a press release from Big Hit Entertainment, "The new album imparts a message of healing to the world by declaring, 'Even in the face of this new normality, our life goes on.'"
BTS first announced they were working on a new album back in April, and since then the members have shared behind-the-scenes videos on the BANGTANTV YouTube channel of the album-making process. While Jin, Suga, J-Hope, RM, Jimin, V, and Jungkook are always involved in the music-making process, the press release states that BTS were also involved in the album's "overall production: concept, composition, design, etc."
With BTS being so involved in the creation of BE (Deluxe Edition), the press release says the album shows their "thoughts, emotions and deepest ruminations" and contains the "most 'BTS-ish' music yet."
The album will be released at midnight ET on Nov. 20. Pre-orders begin at 11 a.m. KST on Sept. 28, and the album will only be "printed in limited quantities for first-run print only."
The band recently discussed the theme of the album
On Sept. 22, BTS streamed a video on the BANGTANTV YouTube channel. Dated for August 2020, the YouTube video showed the members discussing a music video, which BTS fans now know will most likely be the lead single for BE (Deluxe Edition).
"What about making something like Jungkook's Golden Closet Films?" J-Hope suggested to his bandmates.
"It's about 'Life goes on,'" RM said. "We can show that life goes on by showing how we live our everyday lives… We can include studio shots and of us getting on and off the car and going back home after work… Because the song itself says life goes on, no matter what."
The members decided that they could film scenes outside along with shots of them working and carrying on with their daily routines.
"I think mixing the two is the best idea," V said. "It would be great to juxtapose the beautiful with the realistic."
RELATED: BTS Say Their Next Single's Theme Is 'Life Goes On'
What is next for BTS
In addition to announcing the title and release date of BE (Deluxe Edition), the K-pop group will appear on The Tonight Show Starring Jimmy Fallon for five nights in a row for "BTS Week." The weeklong special begins on Sept. 28.
"'BTS Week' will feature a unique performance each night, including a rendition of their chart-topping new single, 'Dynamite,' comedy bits with host Jimmy Fallon and a virtual interview. Throughout the week, viewers will get to see BTS unlike they've ever seen them before on The Tonight Show as they join Fallon in some of the show's iconic segments. On Sept. 30, the group will serve as lead guest," says a press release from NBC.
On Oct. 10 and Oct. 11, BTS will put on an online concert called "Map of the Soul ON:E."