Will BTS Release Another Song, Following the Premiere of 'Dynamite'?
Staying at home is a little easier with new BTS music to listen to. Recently, the K-pop group group shared a new song with fans, the single "Dynamite." Thanks to one announcement, this may even be the start of a new era for this award-winning boy band. 
BTS released their single 'Dynamite' and its music video
Hot off the heels of the release of "Stay Gold," BTS is back with another single and uplifting message for their fans. On Aug. 21, the award-winning K-pop group premiered its retro, uplifting song, titled "Dynamite."
"We have prepared a new single for ARMY, set for August 21," the members said during a live stream, according to Hypable. "We are preparing an album for the second half of this year, but decided to first release a single because we wanted to reach our fans as soon as possible." 
"Due to COVID-19, people around the world have been going through tough times and we wanted to share some positive energy with our fans," they continued. This single will, reportedly, be upbeat and uplifting, helping to lift fans up during these trying times.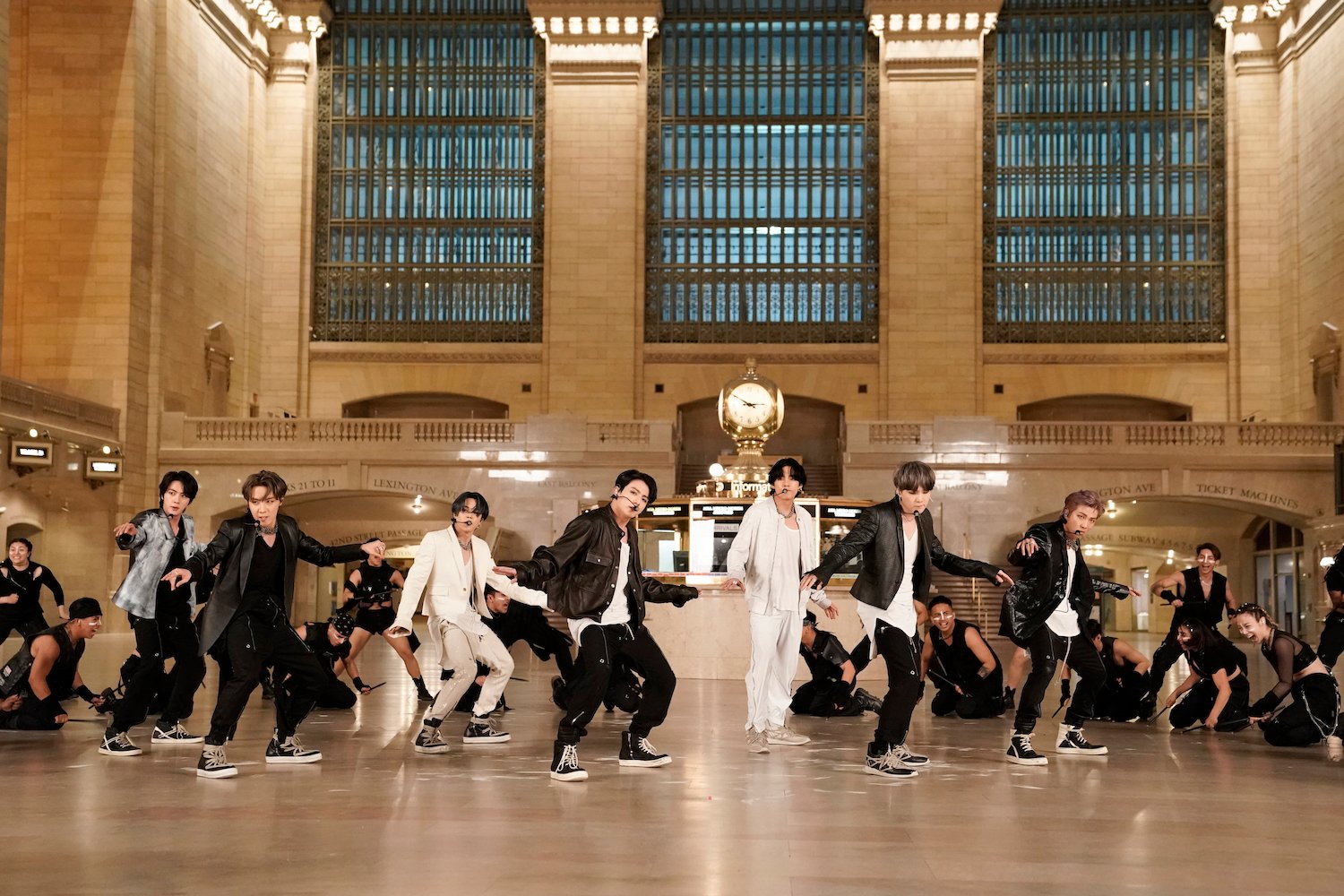 BTS will share the song during a number of live events
This will also be one of the first songs that the BTS members perform entirely in English. That's not to say they haven't performed in English before, as V released a solo song in English, titled "Winter Bear," during 2019. Although there won't be any international performances for a few months, there are still ways for BTS to promote their new music. 
The music video for this song debuts on Aug. 25. The group will even feature it during the MTV Video Music Awards, an event held later in August 2020. This will be the first time that the boy band ever performers at the award ceremony.
New music from BTS is on the way
Even though Map of the Soul: 7 premiered less than a year ago, "Dynamite" marks the start of a new era for BTS. The K-pop group shared that another album would premiere sometime during the second half of 2020. Although they may be socially distant, the BTS members still shared pictures and videos for the comeback. 
The teaser photos of this boy band, shared on Instagram, reflect the same colorful, retro-inspired vibes of "Dynamite." Some of the BTS members even sport new hairdos, including RM, who has light blue locks in one picture. 
More information about this new album will, presumably, be announced in the coming weeks. Music by BTS, including the single "Stay Gold" and Map of the Soul: 7, is available for streaming on platforms like Spotify and Apple Music.