Here's Our BTS ARMY Holiday Gift Guide (And What You Need To Know About the K-pop Group Before Buying Merch)
Whether they want a new ARMY Bomb or just some new BT21 merchandise, there's something for BTS ARMYs of all ages available for purchase. Here's our 2021 holiday gift guide for fans of this K-pop group and its members — Jin, Suga, J-Hope, RM, Jimin, V, and Jungkook.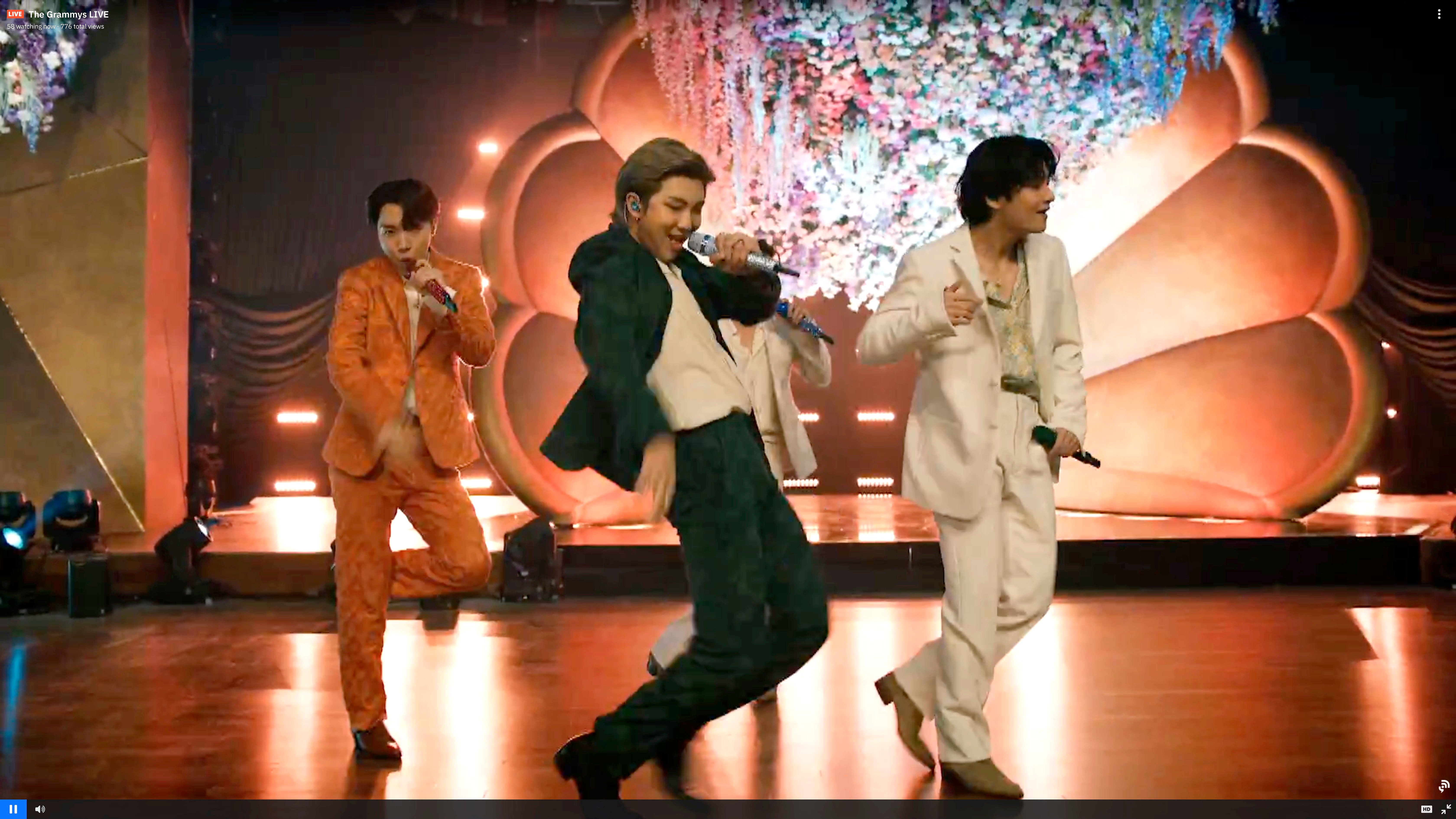 BTS UNO cards
You don't even have to be an ARMY to enjoy this gift. This is a fun game to play with friends and family, plus an easy way to brush up on BTS' iconic choreography. According to the rules, if someone plays the 'Dancing Wild' card, the next player will have to perform a BTS dance routine or draw three additional cards!
The original version of this game is available on Amazon and at Barnes and Noble. A giant version of BTS UNO is available at Walmart.
BTS ARMY Bomb
Whether they're attending BTS' Permission to Dance concerts in Los Angeles (lucky!) or just dreaming of seeing the K-pop group live, an "ARMY Bomb," also known as a light stick, is a staple merchandise item for ARMYs.
Different versions of this merchandise item are available for purchase through Amazon, although the official retailer for the BTS light stick is Weverse.
BTS 'Boy With Luv' themed socks 
In 2019, this K-pop group released their colorful and creative "Boy With Luv" music video. Over a year later, some products matching this theme are still available for purchase, including socks from Hot Topic. It's a subtle yet fashionable way for this person to support BTS. 
If you know the person's "bias" (also known as their favorite BTS member), you can take the merchandise one step further. The BT21 collection features dozens of different merchandise products, each featuring a different cartoon character. 
Each character was created by one of the BTS members and often represents a fan's "bias." Developed in conjunction with Line Friends Corporation, this collection features everything from socks to lamps to headbands to cosmetics bags. 
If you're unsure who their favorite BTS member is, ordering "Van" merch from this collection is a safe bet. This gray and white character is meant to represent members of the BTS ARMY, with Van's backstory being that it's a guardian space robot that protects the other BT21 characters.
BTS' 'Butter' Album CD 
They're smooth like "Butter." Like most BTS packages, this Butter album features more than just the CD. Each package features 1 Limited Edition Poster (2 versions), 1 Photo Book (2 versions), 2 Lyric Cards, 1 Photo Card (1 of 8 each random), 1 Instant Photo Card, 1 Graphic Sticker (2 versions), 1 Folded Message Card (1 of 7 each random), 1 Photo Stand (2 versions).
That means that even if they have this recently released CD, they may get a new photo card or a new card. This album is available for purchase at retailers like Target.