BTS: ARMY Is Ready for the Group's New TV Show 'In the SOOP'
In August 2020, BTS will star in a nature-themed reality show called 'In the SOOP BTS Ver.'
The world needs more reality shows by BTS, and thankfully that is exactly what we are getting. Premiering in August, the Korean band will star in In the SOOP BTS Ver., a nature-themed reality show.
Already, the band has a variety web series called Run BTS! and a travel reality show titled BTS: Bon Voyage. Fans know and love both of these shows, so ARMY has no doubt In the SOOP BTS Ver. will be great.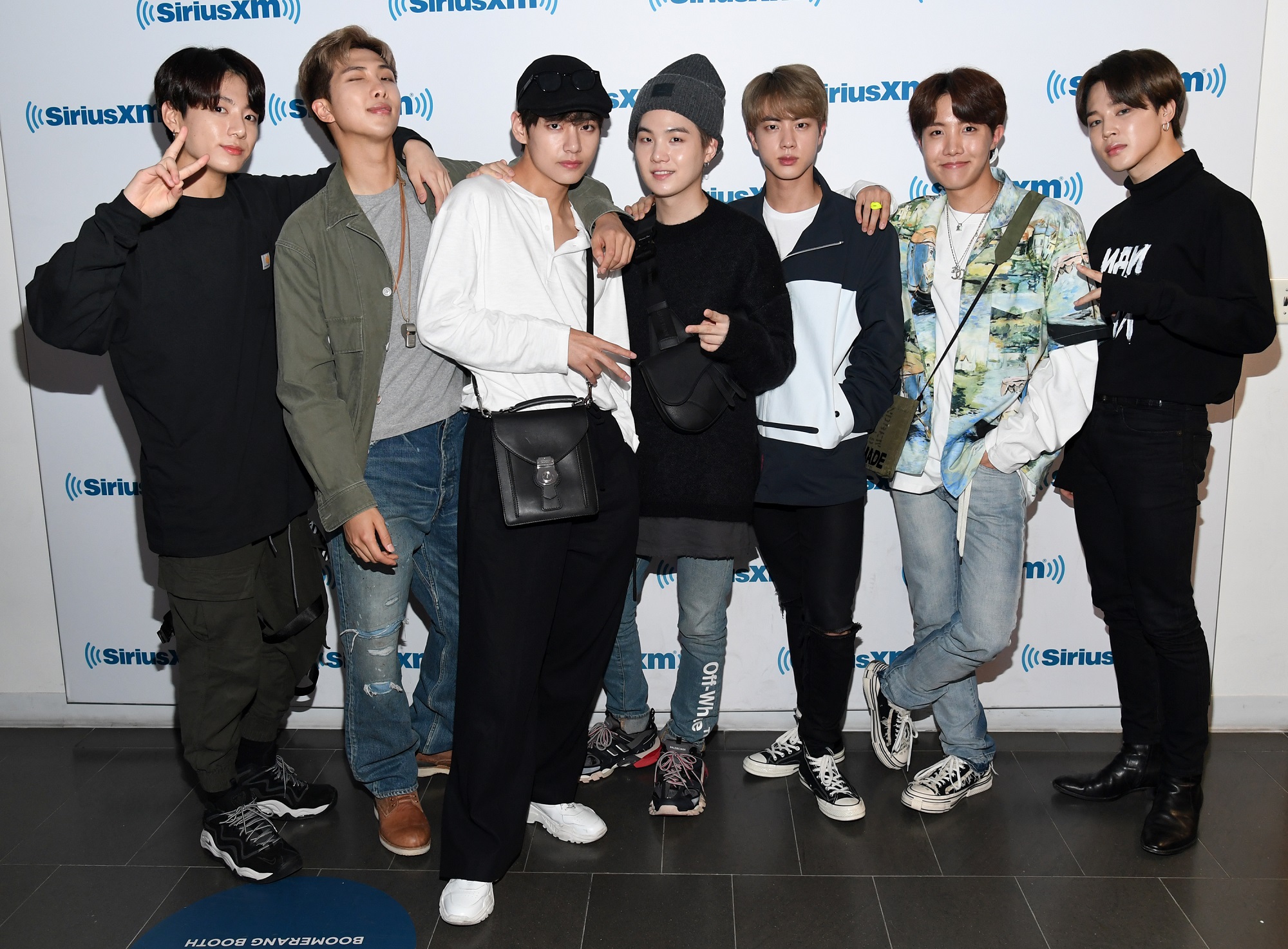 Details about 'In the SOOP BTS Ver.'
In Korean, "soop" translates to "forest," and In the SOOP BTS Ver. will show BTS in the woods.
According to Soompi:
"… the concept of the show is to spend time doing activities that are 'somewhere in between everyday life and leisure.' The members will create their own schedules in advance and each spend time enjoying their hobbies. Though all of the members will each be doing different things, the seven of them will be spending time together in the same place. A noteworthy point of the show is that the members will host the show themselves with minimal communication with the production staff."
Based on this, there are a few differences compared to past shows the group has done. For starters, the show will place an emphasis on the band members taking part in individual activities to show their everyday life and the hobbies they enjoy.
RELATED: BTS's Song 'Your Eyes Tell' Debuts at No. 1 on Billboard's World Digital Song Sales Chart
While the members will be spending time on their own with their own schedules, it sounds like there will still be plenty of OT7 time. Another difference is that the members will be receiving minimal guidance from staff, and they will primarily host the show themselves.
How to watch the show
In the SOOP BTS Ver. will premiere on August 19. In Korea, it will air every Wednesday at 11 p.m. KST on JTBC. For international fans, the show can be watched on Weverse, a fan platform used by fans of groups under Big Hit Entertainment.
The show will have eight hour-long episodes that will air weekly. On Weverse, extended versions of 80-minute episodes will be available, as well as behind-the-scenes clips. For fans looking to purchase the show on Weverse, it goes on sale on August 4 at 11 a.m. KST. The show will then be available on Weverse on August 20 at midnight KST.
Fans are excited for BTS's new show
Because of the coronavirus (COVID-19) pandemic, the group could not film their travel reality show BTS: Bon Voyage. However, it seems In the SOOP BTS Ver. will be a worthy show of its own.
"in the soop is either going to be extremely cute bts cuddle OT7 married time or an extreme camping fail compilation," one fan tweeted.
"I'm excited for IN THE SOOP! You don't how much I laughed and cried by just watching, Run BTS, Bon Voyage, their summer and winter collection. I found a friend in them," a Twitter user wrote.
"I'm excited for in the soop but I can't believe the premise is just 'leave bts in the woods for a week and see what happens,'" tweeted a fan.
Based on the brief teaser that was released, the show should be wholesome content and give fans and the BTS members a welcome reprieve from these stressful times.