The BTS ARMY Will Never Recover From Jimin's Pant-Grab During the 'Map of the Soul ON:E' Performance of 'Filter'
He doesn't need a filter. This BTS singer is talented while performing solo and while performing with the other members of this K-pop group. That's especially true of Map of the Soul ON:E, where Jimin broke the internet with one iconic dance move. 
Here's what we know about BTS' latest live-streamed event, featuring RM, Jin, Suga, J-Hope, Jimin, V, and Jungkook.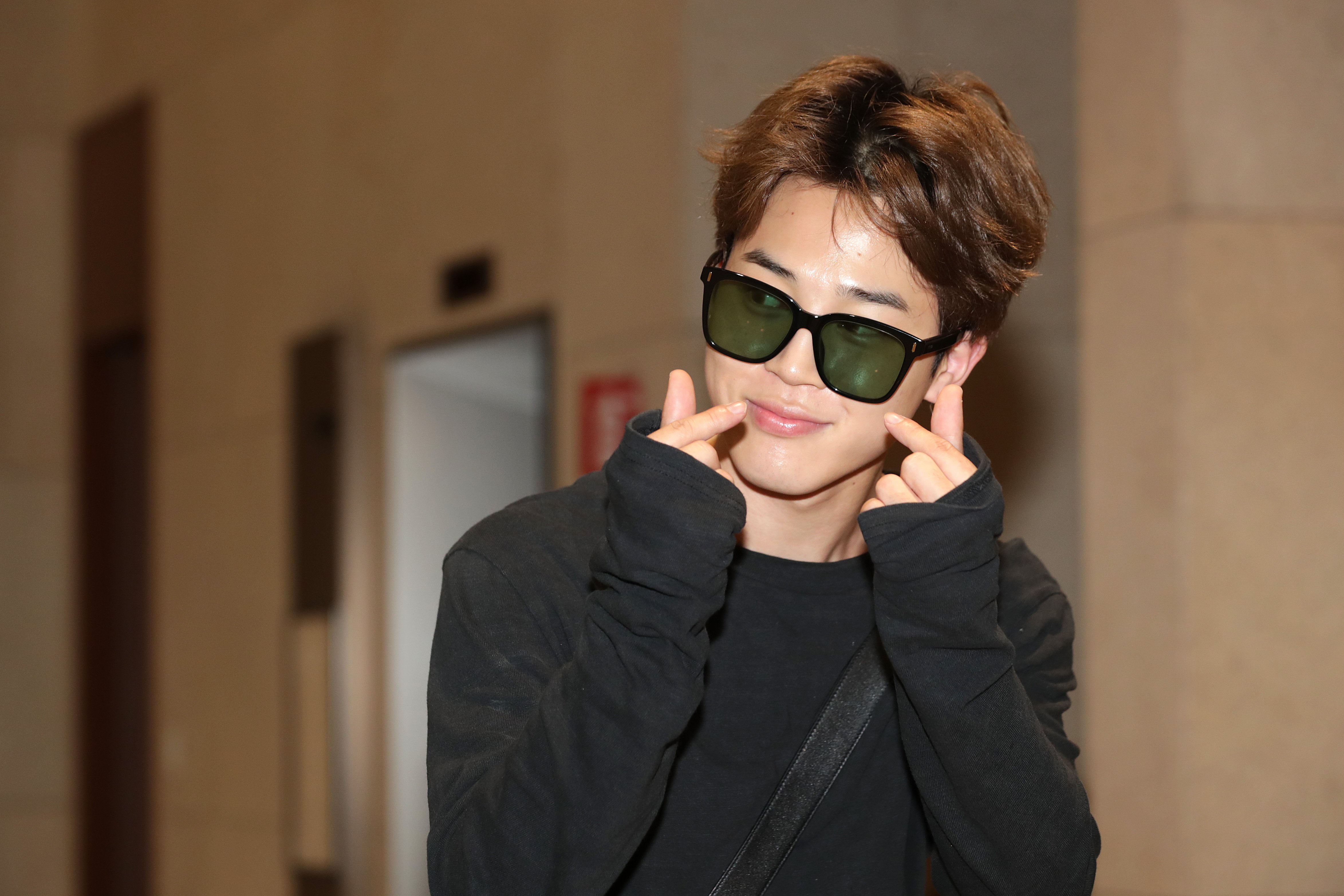 BTS live-streamed a concert for fans, titled 'Map of the Soul ON:E'
This K-pop group may be physically distant from fans right now, but that doesn't stop them from performing, writing, recording, and releasing new music. Recently, the group had a premium live stream, Map of the Soul ON:E.
"Our motivation is for the ARMY to be able to cheer, cry, sing, laugh, and dance, and in ways that are appropriate for a global audience, bring those emotions to the band in a way that is meaningful for the band, and for the ARMY," KISWE CEO Mike Schabel told PAPER in a statement. "We really want the at-home audience to stand up and be heard, and to make sure that BTS hears them, at least figuratively if not literally." 
Jimin performed his solo song, 'Filter,' stunning ARMYs across the globe
He's known for being silly and BTS' resident Prince Charming. Jimin is also one of the best dancers in BTS and the singer behind songs like "Serendipity" and "Friends." During Map of the Soul ON:E, Jimin showed fans yet another side of himself. 
Dressed in a monochromatic maroon suit, Jimin sang this Map of the Soul: 7 solo song along with some background dancers. During one dance moment, Jimin reached for his pants and grabbed on, causing ARMYs across the globe to simultaneously freak out. 
Following this performance, the BTS ARMY took to social media, making "JIMIN" a top trending topic on Twitter. He wasn't the only BTS member making headlines, though, as Jungkook became a top trending topic due to his long hair and vocals. 
BTS originally planned to go on their 'Map of the Soul' World Tour
Thanks to this live stream, the group finally had a chance to perform songs off of Map of the Soul: 7 for their ARMY. That includes V's solo song, Jin's solo song, Jimin's solo song, and group numbers like "We Are Bulletproof: The Eternal." 
Aside from the occasional performance on The Late Show Starring Jimmy Fallon and the MTV Video Music Awards, this was the first time BTS performed a full concert for their fans overseas. This was mostly due to the coronavirus (COVID-19) pandemic and social distancing precautions. 
"The ARMYs I know and the BTS you all know, we're strong," RM said during the concert. "We'll find a way. We always have. If there's no way, let's draw the whole map again. So no worries. We're still connected."
Fans can catch up with these K-pop idols on social media platforms like Twitter and TikTok. Music by BTS, including the single "Stay Gold" and Map of the Soul: 7, is available for streaming on platforms like Spotify and Apple Music.