BTS Unveils 'Bang Bang Con The Live' and Fans Are Ready to Watch Every Second of the Concert
In April 2020, BTS welcomed ARMY with open arms for Bang Bang Con. The South Korean band streamed about 24 hours of free content on YouTube, airing eight previously recorded concerts and musters (fan meetings). Overall, the event was a massive success, garnering over 50 million total views over the span of two days. Then at the end of the show, the group teased something coming in June. Now, BTS has officially announced Bang Bang Con The Live. And basically, we're all preparing our coins to watch every moment of the concert online.
BTS reveals how to watch 'Bang Bang Con The Live' on Weverse
As mentioned, the seven members of BTS hinted at another virtual event toward the end of Bang Bang Con on April 19. At the time, ARMYs were left with one cryptic message.
"In June, BTS will return to ARMY's rooms once again," the message read.
Then once the clock struck midnight on May 14, the official BTS Twitter account unveiled Bang Bang Con The Live, which will be released on Sunday, June 14, at 6 p.m. KST (5 a.m. ET). The concert is expected to be 90 minutes long, per Newsen. 
According to the announcement on Weverse, Bang Bang Con The Live is an "online live concert" to reconnect BTS and ARMY while staying safe as the coronavirus (COVID-19) pandemic continues to impact our world. 
The announcement also revealed the upcoming event will not air for free on YouTube. Instead, fans can watch Bang Bang Con The Live through pay-per-view streaming. The concert will be available to purchase on the Weverse Shop starting June 1 at 1 p.m. KST (12 a.m. ET).
Meanwhile, Bang Bang Con The Live will include a new feature. "It's a multi-view BTS concert experience right in the home of each and every ARMY," the announcement said. "Are you ready for a virtual visit to BTS's own room, specially prepared for ARMY? Join us for ARMY's very special 'On-Contact' experience with BTS with Bang Bang Con The Live."
Then on Twitter, Weverse explained the "multi-view" feature will be used to give fans a "lifelike BTS concert experience."
BTS fans react to 'Bang Bang Con The Live'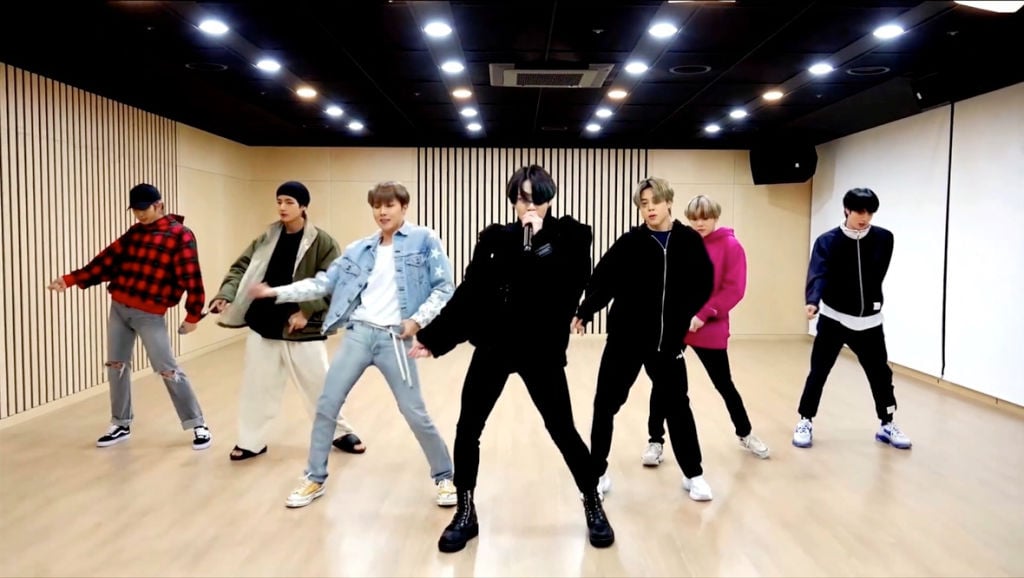 Following the Bang Bang Con The Live reveal, BTS fans rushed to social media to share their excitement about the live concert. ARMYs even trended "#BANGBANGCON_TheLive" on Twitter early Thursday morning. 
"I am ridiculously excited about this!!!!!!" a fan wrote on Twitter. 
Other fans also speculated what might be included in the upcoming concert's setlist. And for the most part, it seems ARMYs are ready to watch BTS perform songs from Map of the Soul: 7. 
"So I'm expecting we can see more songs from the album 'MOTS : 7' at #BANGBANGCON_TheLive," a fan wrote on Twitter. "I'm so excited!! @BTS_twt."
"Remember jungkook said recently he's learning and practicing how to play guitar?" another fan theorized. "What if for bangbangcon he performs an acoustic version of My Time."
Meanwhile, some fans couldn't help but point out Bang Bang Con The Live won't be available to watch for free. "I've never paid for any weverse content but I might have to for this," a fan wrote on Twitter. 
But even so, everyone is still grateful for the upcoming concert. "Literally the fact that they are doing another online concert and this time it's live," a fan wrote. "We really stan the most thoughtful and caring artist out there…. they are always giving us their best and providing us with content during these times, I'm so thankful."
As always, BTS is keeping ARMY well fed. So stay tuned. Bang Bang Con The Live is just around the corner.