BTS' 'BE' Album Comes With A Ton Of Goodies
BTS fans were nervous for a second when they thought they might not be getting any more music from the beloved boy-band this year. After all, most of our plans for 2020 came to a screeching halt amid the coronavirus (COVID-19) pandemic. Thankfully, BTS is ending the year with a bang.
Following their latest release, Map of the Soul: 7, RM, Jin, Suga, J-Hope, Jimin, Jungkook, and V are set to release their next album BE on Nov. 20. This album is set to be the most personal the K-Pop group has ever worked on since they were involved in nearly every single stage of its creation.
While BTS probably won't deliver any concerts until late 2021, they are giving the ARMY a ton of goodies on the deluxe version of BE. It's just too good to pass up.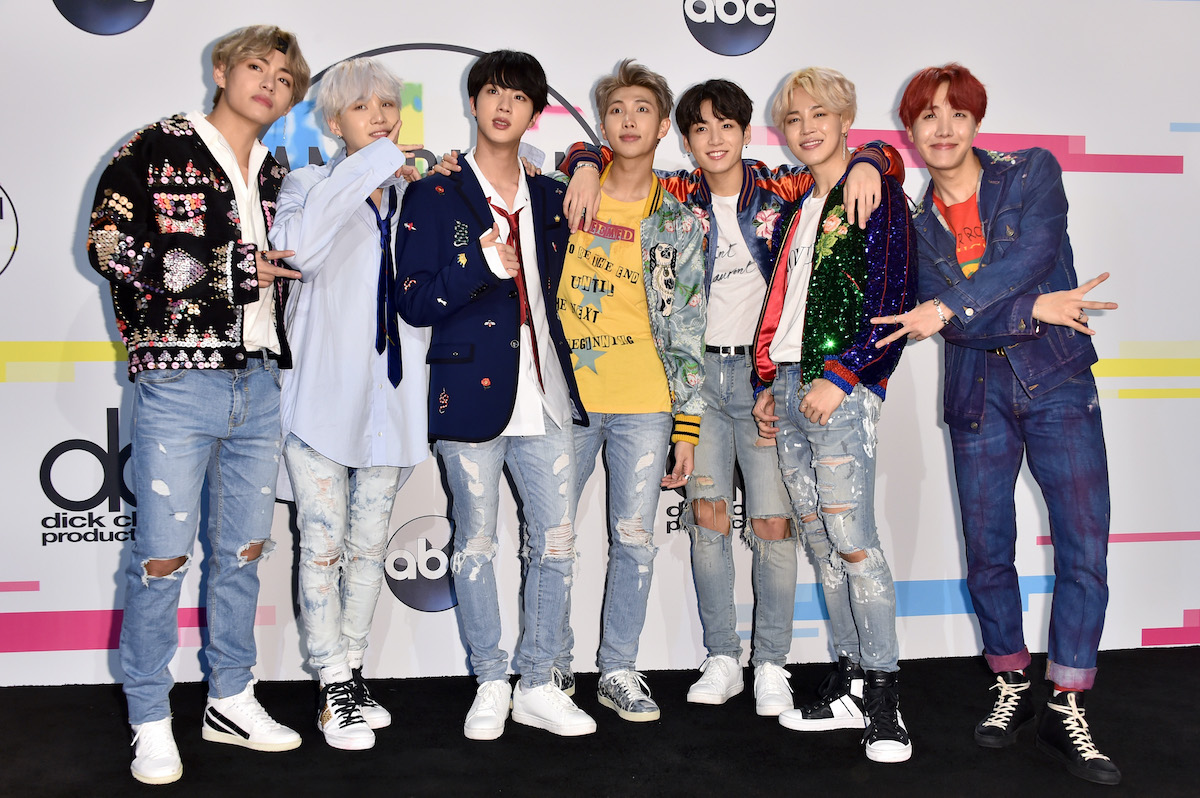 BTS' 'BE' is extremely personal
BE is set to be BTS' most authentic album since all seven of the guys were intricately involved in the album's creation from start to finish.  Jimin was the project manager for BE, Suga was the album jacket visual manager, and V was in charge of all of the visuals associated with the album.
BTS' management company Big Hit Entertainment has already unveiled some of the concept art for the album, and to say it's stunning would be an understatement. Big Hit shared on Weverse,
The latest story from BTS begins by declaring that 'Even in the face of this new normality, our life goes on' and imparts a message of healing to fans and to the world. This album is made more special by direct involvement from BTS in not only the music, but from the concept and composition to design. You will discover throughout the album the thoughts, emotions, and deepest reflections of BTS while experiencing an even richer musical spectrum.
'Life Goes On' will be the lead single on BTS' 'BE'
The lead single on BE, "Life Goes On," was inspired by the pandemic and will be released on Friday, Nov. 20, at 2 p.m. KST and 12 a.m. ET. The guys will perform the single for the first time at the American Music Awards on Nov. 22. They will also perform their hit song, "Dynamite."
Nov. 20, it just around the corner, but to prepare yourself, BE (Deluxe Edition) is already available to pre-order at various outlets like Target and Walmart. If you're a member of the ARMY, you might want to get your hands on it because the album comes with a ton of goodies.
'BE' comes with a ton of goodies for fans
In addition to the album itself, the BE (Deluxe Edition) is full of a ton of goodies. Fans who order the album will also get the following,
1 CD
1 photobook
1 making book
1 lyric paper
8 photo cards
1 polaroid photo card
1 photoframe
7 postcards
1 poster
If you pre-order BE on BTS' Weverse Shop, you will also get your hands on two additional bonus gifts. They include an album concept lyric note and postcard. We're sure there will also be a regular version of the album coming down the pipeline. But, Big Hit has made no mention of them just yet. However, we do know the deluxe album will be in limited quantities.