BTS: The Best Awards Show Performances to Watch Before Their 2021 Grammy Performance
On March 14, BTS will perform at the 2021 Grammy Awards. The Korean band is nominated for Best Pop Duo/Group Performance for their song "Dynamite."
Jin, Suga, J-Hope, RM, Jimin, V, and Jungkook are known for putting on stellar performances as BTS. Their 2021 Grammy performance will most likely be no exception. To prepare for BTS' upcoming Grammy performance, here is a look back at their best awards show performances.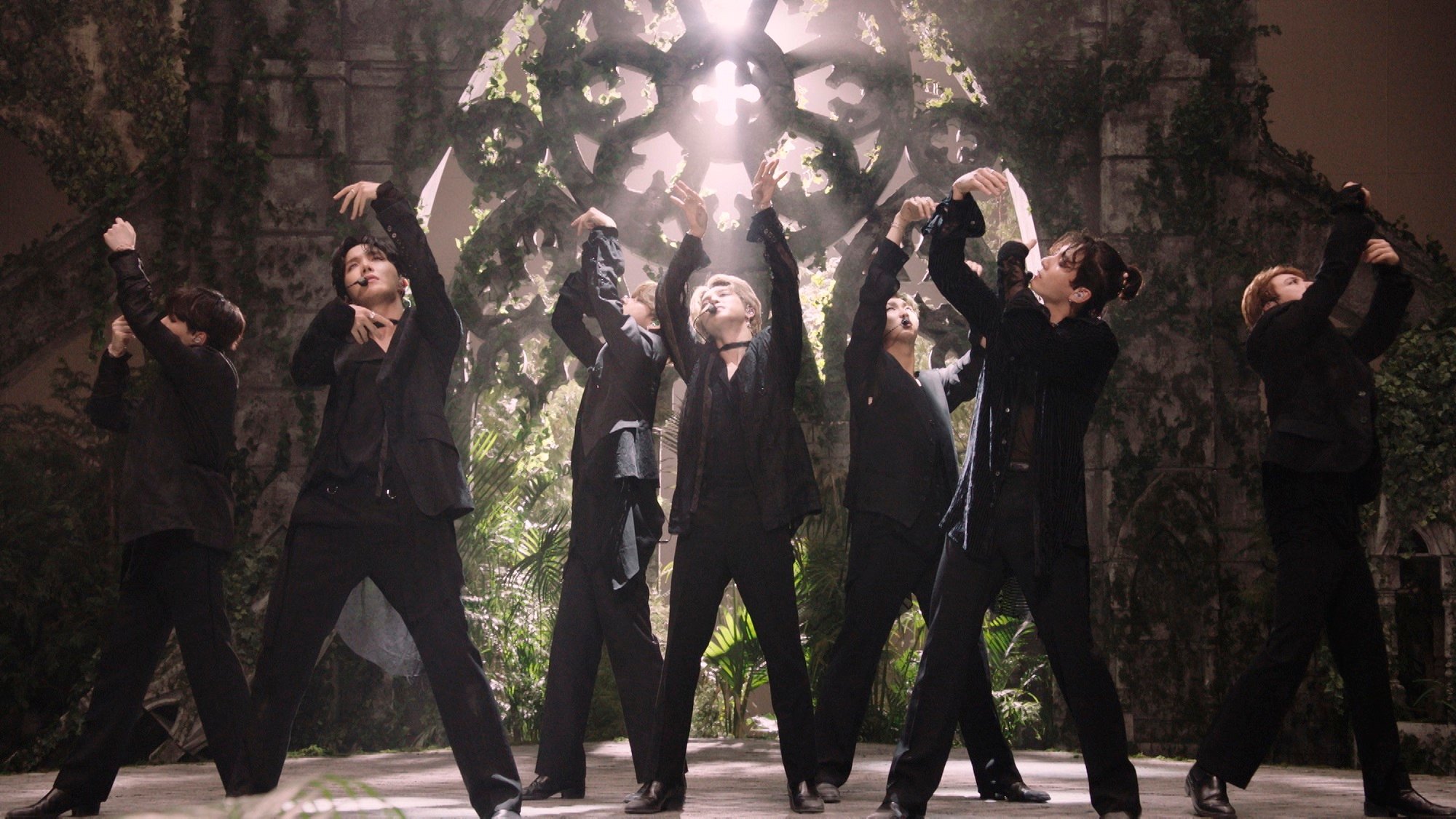 BTS' 2016 Mnet Asian Music Awards stage showed their rising stardom
At 2016 MAMA, BTS performed "Blood Sweat & Tears" and "Fire." The group released "Fire" in 2016 as a single with their compilation album, The Most Beautiful Moment In Life: Young Forever. "Blood Sweat & Tears" served as the lead single for their 2016 album Wings.
At the start of the MAMA set, Jimin and J-Hope performed a synchronized dance to "Boy Meets Evil" while blindfolded. Jin, Suga, RM, V, and Jungkook then joined them onstage for "Blood Sweat & Tears."
RELATED: How the BTS Members Plan to Watch the 2021 Grammy Awards
At the end of "Blood Sweat & Tears," V and Jin reenacted a scene from the song's music video. This led into the K-pop group's vigorous performance of "Fire."
Not only did 2016 MAMA prove BTS' performance skill, but it also foreshadowed their steady rise to becoming one of the top music acts in the world.
BTS' 2018 MAMA performance of 'Fake Love' stands out
For anyone looking to try and convince their friends to become ARMY, BTS' performance of "Fake Love" at 2018 MAMA is a great place to start. The band released the song as a single with their album Love Yourself: Tear.
"Fake Love" has one of BTS' most difficult choreographies to date, and for awards show season, the band added a dance break during the song's interlude, making it even more challenging.
As they move through the intricate dance movies, it is clear that Jin, Suga, J-Hope, RM, Jimin, V, and Jungkook's microphones are on. The marionette-themed dance break toward the end of the song cements the performance as one of BTS' best.
The band's 2019 Melon Music Awards performance is in a league of its own
BTS' performance at 2019 MMA is still the performance to beat. In 2019, the band was snubbed by the Recording Academy and received zero nominations for their EP Map of the Soul: Persona.
At 2019 MMA, BTS went on to essentially prove they were out of the Grammy Awards' league with their performance. In a set that was almost 40 minutes long, the septet performed "Intro: Persona," "Boy in Luv," "Boy With Luv," "Mikrokosmos," and "Dionysus."
The MMA performance took fans back through the band's discography and showcased each members' talent and performance style. The septet's show-stopping performance of "Dionysus" closed out the set, and it demonstrated that the only act that can outperform BTS is BTS.
BTS' 2021 Grammy Award performance will air on CBS on March 14 at 8 p.m. ET.