The Best BTS Performances to Watch Before the Band's 'MTV Unplugged' Episode
BTS will appear in a special episode of MTV Unplugged on Feb. 23. Based on their past performances, BTS will put on a marvelous show during "MTV Unplugged Presents: BTS." To prepare for the septet's episode of MTV Unplugged, here is a look at some of BTS' best performances from over the past year.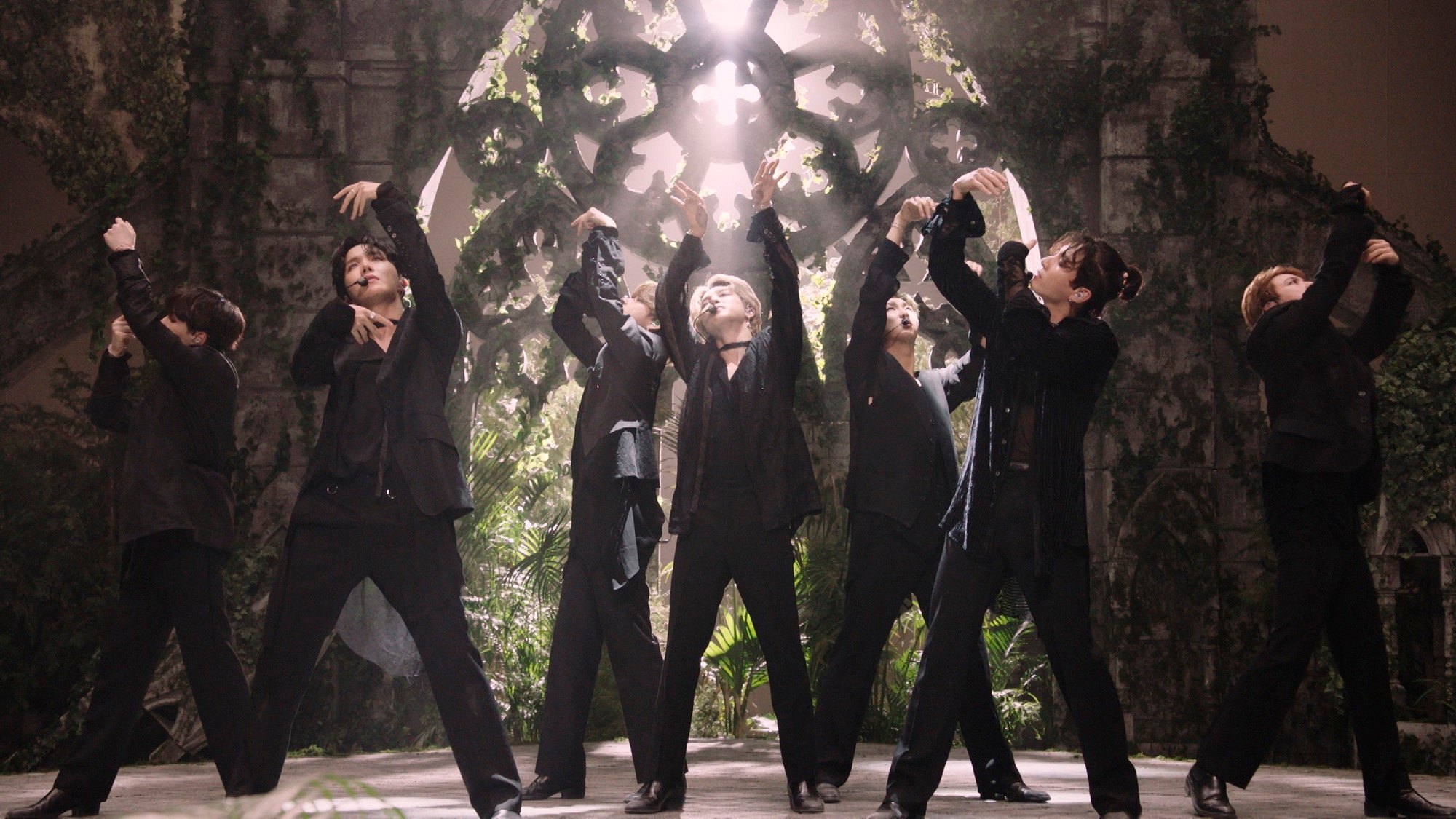 BTS performed a Tiny Desk Concert for NPR
NPR's Tiny Desk Concert series is a staple of entertainment and provides fans with intimate acoustic performances. On Sept. 21, 2020, Jin, Suga, J-Hope, RM, Jimin, V, and Jungkook performed a Tiny Desk Concert.
For the three-song setlist, BTS performed a new song along with two older hits from their discography. The members performed "Dynamite," "Save Me," and "Spring Day."
Typically, BTS' performances feature dynamic choreography. For the acoustic Tiny Desk performance, the members of BTS proved to be just as charismatic and engaging without their standard choreography. Given that MTV Unplugged usually showcases acoustic performances, BTS' Tiny Desk Concert is a great warm-up for "MTV Unplugged Presents: BTS."
RELATED: How to Watch MTV's 'Best of BTS' 24-Hour Livestream
BTS became the first Korean act to perform at the Grammy Awards
BTS recently made history by receiving their first Grammy Award nomination for their song "Dynamite." The band was nominated for Best Pop Duo/Group Performance, and the 2021 Grammy Awards will be held on March 14.
Before making history by receiving a nomination, BTS became the first Korean act to ever perform at the Grammy Awards. On Jan. 26, 2020, the septet took part in "Old Town Road All-Stars" and performed "Old Town Road" with Billy Ray Cyrus, Lil Nas X, Diplo, and Mason Ramsey.
While BTS' appearance during the medley was brief, it displayed the group's star power and their ability to command a stage. Their 2020 Grammy Awards performance also proved to be foreshadowing for their 2021 nomination.
The band tugged at heartstrings during YouTube's 'Dear Class of 2020'
On June 7, 2020, YouTube put on a graduation ceremony called Dear Class of 2020. The ceremony featured commencement addresses and performances to give hope to recent graduates amid the onset of the coronavirus (COVID-19) pandemic.
For Dear Class of 2020, BTS performed "Boy With Luv," "Spring Day," and "Mikrokosmos." "Boy With Luv" proved to be an instant serotonin boost with its lighthearted pop sound.
BTS originally released "Spring Day" in 2017, and Dear Class of 2020 was one of the many times the band performed the song in 2020 to help fans cope with the pandemic. With themes of loss, acceptance, and moving on, "Spring Day" is one of the most popular tracks in BTS' discography.
RELATED: BTS: The Most Comforting Quotes From the Band's 'Dear Class of 2020' Speech for When You Need Encouragement
The members closed their Dear Class of 2020 set with "Mikrokosmos." Like "Boy With Luv," "Mikrokosmos" was originally released on the K-pop group's 2019 EP Map of the Soul: Persona.
BTS' episode of MTS Unplugged will air on MTV in the U.S. on Feb. 23 at 9 p.m. EST.