BTS: Big Hit Entertainment Released the 'D-5' and 'D-4' Clues and We Still Have No Clue What's Happening
Well… Big Hit Entertainment dropped two more clues for the BTS countdown and we still don't know what the group plans to announce on May 24. All four photos released have been a grayscale background, some brighter than others, while the "D-7" and "D-5" photos are blurred.
At this point, the only thing ARMY can count on is that Big Hit Entertainment will post the "D-3" photo tomorrow. Will that help us guess what the countdown is for? Probably not. However, that won't stop us from trying.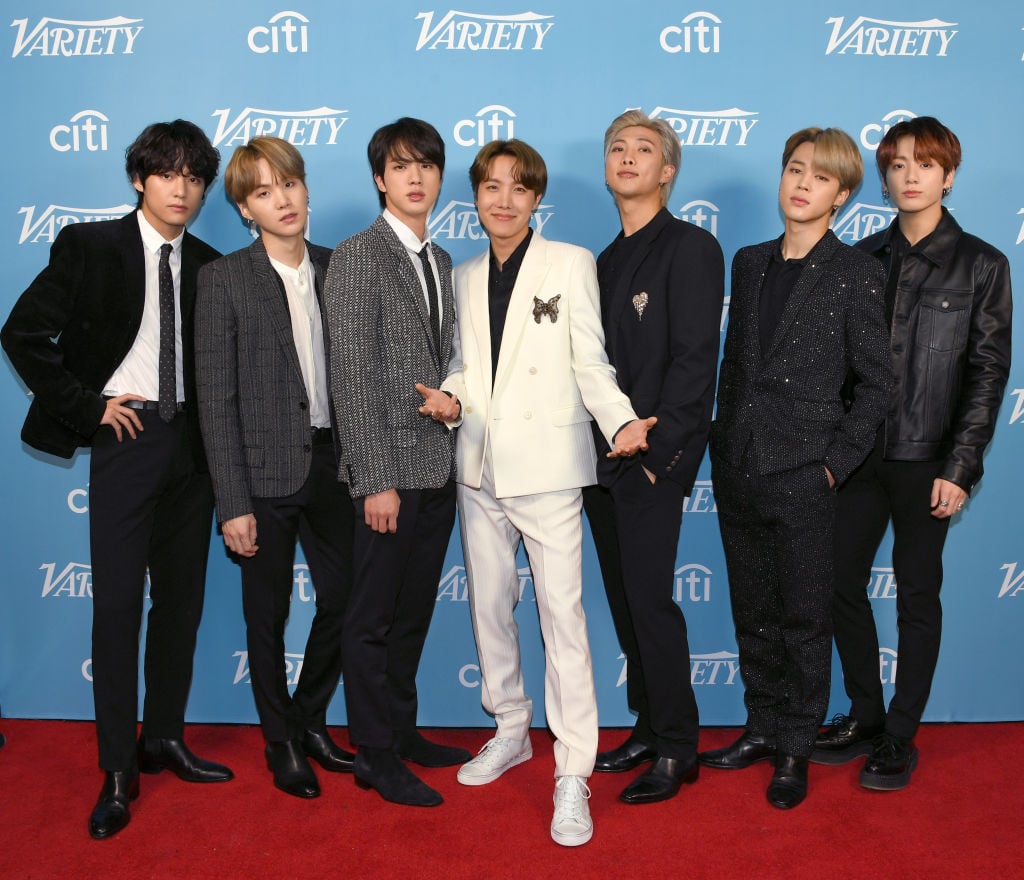 Big Hit Entertainment is posting a countdown for BTS every day
Beginning on May 17, Big Hit Entertainment has posted a vague countdown tweet every day at midnight KST. Each tweet features a grayscale photo that is either blurred or edited so fans cannot make out the photo's contents.
On May 19, the label posted a blurred grayscale photo with "D-5" written on it. Because the photo was blurry and not brightened, it did not do anything to give away what will be announced on May 24.
"WASNT IT SUPPOSED TO GET LESS BLURRY," a fan replied to Big Hit Entertainment.
RELATED: BTS: Get Ready Because V Announced He Is Officially Making a Mixtape
When Big Hit Entertainment posted the "D-4" picture on May 20, the bright outline in the center appears to be the outline of a person. There also appears to be a rose in the bottom left-hand corner. While there are obviously other figures on the image, the photo is too dark to make them out.
"D-3 BETTER BE A CLEAR PIC OR ELSE," one fan tweeted at the label.
"its d 4 and still clueless," wrote a Twitter user.
Fans suspect the announcement is about a BTS member's mixtape
While it is still difficult to tell what the countdown is for, the "D-4" clue did possibly narrow it down. For the past few days, fans were torn over whether the countdown was for BTS Festa, a member's mixtape, the group's upcoming self-produced album, or something unrelated.
Because the "D-4" photo seems to show one person in the middle, this has led fans to believe the countdown is for an individual member's mixtape. Out of the BTS members, Suga and Jungkook seem the most likely to drop a mixtape at this time.
Which member would release a mixtape?
Currently, three BTS members are working on mixtapes. Suga has been working on the follow-up to his 2016 mixtape Agust D for several months. Jungkook told fans that he started working on a mixtape in 2019, and V told fans this month that he started working on a mixtape.
There are some hints that the mixtape could be Suga's if that is indeed what the countdown is for. The grayscale photos Big Hit Entertainment has tweeted resemble the painting Suga worked on during a YouTube Live. The rapper also tweeted drafts of his past songs earlier this year, which fans interpreted as a sign he was trying to distract them from his mixtape's upcoming release.
However, Suga told fans not to expect his mixtape anytime soon. This points to the mixtape in question belonging to Jungkook. Not only do fans know Jungkook has been working on one, Suga recently told ARMY that Jungkook's mixtape sounds good. This, combined with the fact V is still working on his mixtape, makes it seem like the countdown might be about Jungkook's mixtape.