BTS: Big Hit Music Announces Jin Had Surgery on His Finger
On March 19, Big Hit Music posted an announcement on Weverse regarding Jin of BTS. According to the label, Jin recently injured his "left index finger," and the BTS singer "underwent surgery" because of the injury. On social media, BTS fans posted messages for Jin to wish him a quick recovery.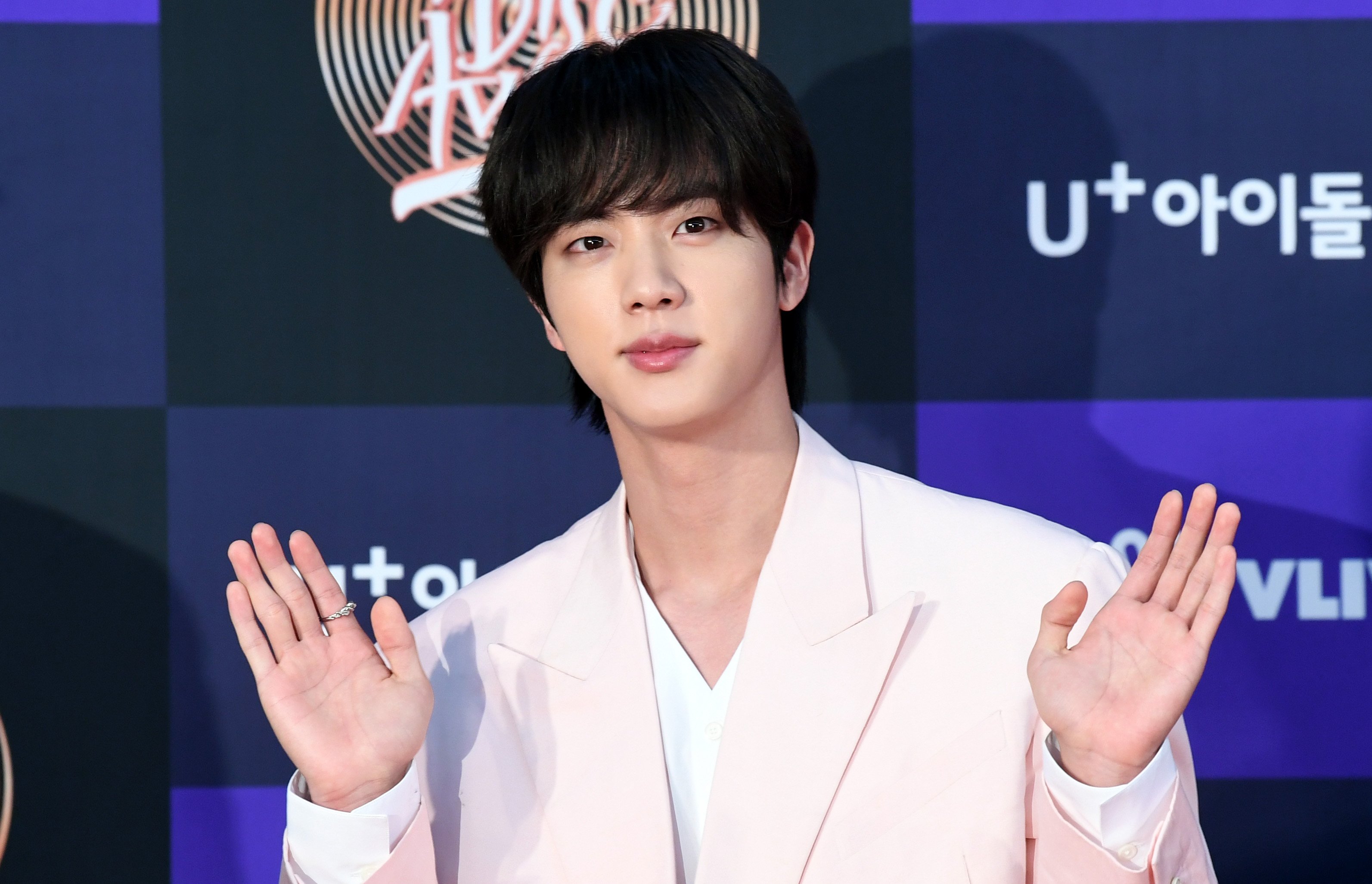 Jin of BTS hurt his finger
Big Hit Music published the Weverse post about Jin on March 19. According to the Weverse announcement, Jin hurt his finger the previous day on March 18.
"Hello. This is BIGHIT MUSIC. We would like to provide you with some information regarding BTS member Jin's finger injury," Big Hit Music wrote in the announcement.
The Weverse post continues, "Jin injured his left index finger during his daily activities and visited the emergency room at a hospital nearby for examination and treatment on Friday, March 18."
RELATED: BTS Win IFPI Global Recording Artist of the Year Award
Jin's injury needed surgery
Big Hit Music's Weverse announcement shares that after visiting the hospital, Jin needed to have surgery on his finger. As a result, the BTS singer is currently recovering after being "discharged from the hospital."
The Weverse post about Jin reads:
"He consulted doctors and was told he required surgery as the tendons in the finger had been partially damaged. He underwent surgery to repair the extensor in his left index finger on the afternoon of Friday, March 18. 

The surgery went well according to the doctors. Jin was discharged from the hospital on the morning of Saturday, March 19 and has been resting. He will wear a cast for the time being for stabilization and a speedy recovery.

Jin will focus on rest and treatment to fully recover from the injury and to resume his activities in good health. 

We will continue to provide support for the rapid recovery of Jin, placing our highest priority on the health and safety of our artists."
RELATED: BTS Sold Out Tickets for 'Permission to Dance On Stage – Las Vegas' in 1 Presale
BTS fans reacted to the news about Jin
After Big Hit Music alerted ARMY about Jin's surgery on Weverse, BTS fans were quick to share get well wishes for the singer on social media.
One fan wrote on Reddit, "Wow. My stomach dropped as soon as the notification popped up. Glad he is doing ok. I was so nervous reading the notice I had to go back and read it again to even comprehend what it said!"
"Definitely sounds like a cooking injury, poor guy. Sending him all the healing vibes," wrote a Reddit user.
Another Reddit user wrote, "Like everyone else, my stomach dropped at the notification. Hopefully it will heal quickly!"
"Poor Jin. Hope his finger heals well," a fan wrote on Reddit.
Jin, Suga, J-Hope, RM, Jimin, V, and Jungkook of BTS recently concluded their Permission to Dance On Stage – Seoul concerts. In April, BTS will perform at the 2022 Grammy Awards and put on Permission to Dance On Stage – Las Vegas.
RELATED: A Live Viewing of BTS' 'Permission to Dance On Stage – Las Vegas' Concerts Will Be Shown at the Same Venue as the 2022 Grammy Awards