BTS Called 'South Korea's Pride' by Fans After Being Appointed Special Presidential Envoy
BTS is known for their global influence. Now, they'll be returning to the UN with a new task from South Korea's president. Here's what we know about this K-pop group.
They're one of the biggest boy bands in the world. Now, they're returning to the UN as President Moon's special presidential envoy. Here's what we know about the K-pop group, BTS.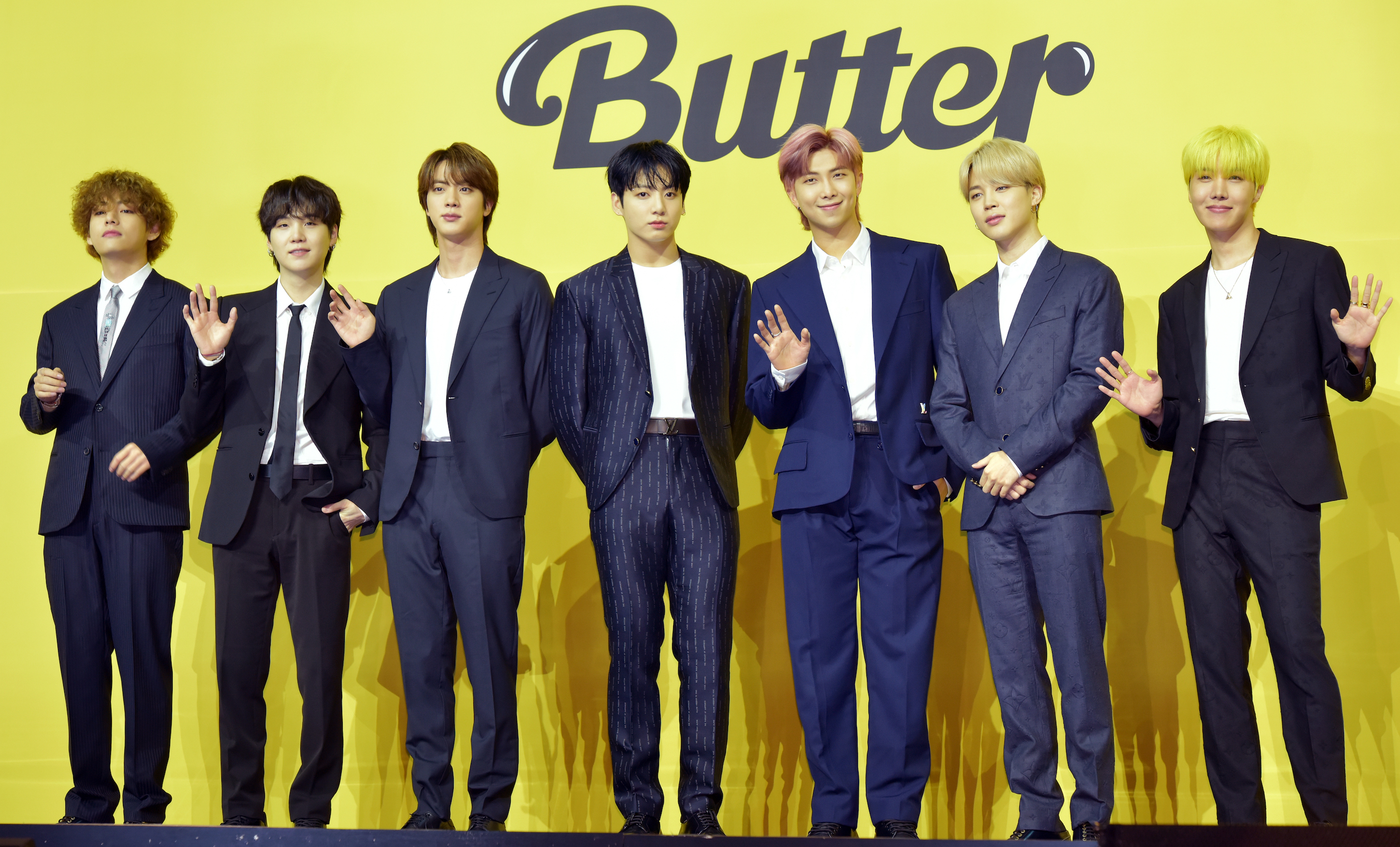 BTS is known for their activism and influence in South Korea and beyond
This K-pop group is known for their global influence and positive message. BTS, along with Korean President Moon Jae-in, will attend the second meeting of the Sustainable Development Goals (SDG) Moment of the Decade of Action on Monday at the United Nations. 
"As BTS has delivered messages of comfort and hope to the entire world, its attendance at the UN General Assembly this time is expected to serve as a meaningful opportunity to expand communication with future generations around the world and draw their sympathy on major international issues," the Blue House said in a statement.
With this new recognition, some fans called BTS "South Korea's Pride."
BTS was appointed 'special presidential envoy' during September 2021
These artists traveled to Cheong Wa Dae, or Blue House, to receive the task from the President. They gave plenty of fist bumps in the process. J-Hope even gave a thumbs up.
"First of all, it's so honored as a Korean that Mr. President said we are helpful in national interests and furthermore diplomacy," RM said according to a fan translation. "And it's such a big honor to do something under the title 'special presidential envoy for future generations and culture' as an artist (entertainer), one of the people in this country also as a person." 
"As we have been to the UN once before, we will return after successfully completing our job with our young spirit and passion as we always did," he continued. "Thank you so much for assigning us this job."
Of course, fans took to social media, sharing their support for this K-pop group and their milestone. Some ARMYs even gave BTS the nickname "South Korea's Pride" in response to the event. 
However, this wouldn't be the first time that BTS made history as award-winning artists. This boy band became the first K-pop group to perform at the Grammy Awards, later earning a nomination at the award ceremony. 
BTS is the K-pop group behind the 'Love Myself' campaign
This wouldn't be the first time this K-pop group visited the United Nations. In 2017, BTS created the "Love Myself" campaign, encouraging fans to navigate their own hardships, in addition to ending violence against children. 
Since its creation, this project has earned over $2 million, with the song "Love Myself" earning millions of plays on the music platform, Spotify. 
ARMYs also support several nonprofit organizations inspired by the BTS members. For RM's birthday, that included a nature-related project, where fans planted trees in South Korea and, in honor of the United States-based protests, the Black Lives Matter movement.