BTS Performs 'Boy With Luv,' 'Spring Day,' and 'Mikrokosmos' for 'Dear Class of 2020' and It Hit ARMY Directly in the Feels
On June 7, BTS joined the likes of Barack and Michelle Obama, Beyoncé, and other big names for YouTube's Dear Class of 2020. The seven members — RM, Jin, Suga, J-Hope, Jimin, V, and Jungkook — gave a powerful commencement speech toward the start of the special. Then BTS wrapped the graduation ceremony for the Class of 2020 with a three-song performance, which included "Boy With Luv," "Spring Day," and "Mikrokosmos."
BTS delivers a hopeful speech during YouTube's 'Dear Class of 2020'
RELATED: BTS Donates $1 Million to Black Lives Matter
During BTS' Dear Class of 2020 speech, the septet shared individual messages to those watching. The members shared their own graduation stories. They also didn't shy away from admitting their uncertainty and anxieties, something many individuals currently feel throughout the world due to the coronavirus (COVID-19) pandemic. However, BTS continued to instill hope in their speech.
"The recent unforeseen events completely changed our plans. And the sense of loss and anxiety we felt then are still with us today," RM said in his final remarks. "The fear of an obscure future as our daily lives turned upside down, is a moment of realization of the self, the realization of what makes me, a true me, myself."
He continued, "As musicians, we are pulling ourselves together by making music. We write songs, we produce, and we practice, as we think about the people we love. And it connects to the world during such difficult times, and with music, we hope we can bring you smiles and courage again."
The BTS 'Dear Class of 2020' performance highlighted 'Boy With Luv,' 'Spring Day,' and 'Mikrokosmos'
RELATED: What Did BTS Members Like Jimin, RM, and V Study in College?
A few hours after BTS gave their speech to the Class of 2020, the South Korean band performed a 12-minute set to promptly deliver smiles and courage to fans. Taking over the National Museum of Korea in Seoul, the group opened with "Boy With Luv." 
As expected, the 2019 hit song gave ARMY a burst of energy. But then BTS performed "Spring Day," the emotional track from "Blood Sweat & Tears." And while the band did not perform the choreography, there were still plenty of subtle moments between the members to keep fans smiling.
BTS wrapped the set with "Mikrokosmos," a song about love for the world and people around us. And basically, there were no dry eyes in sight.
BTS fans react to the 'Dear Class of 2020' performance and speech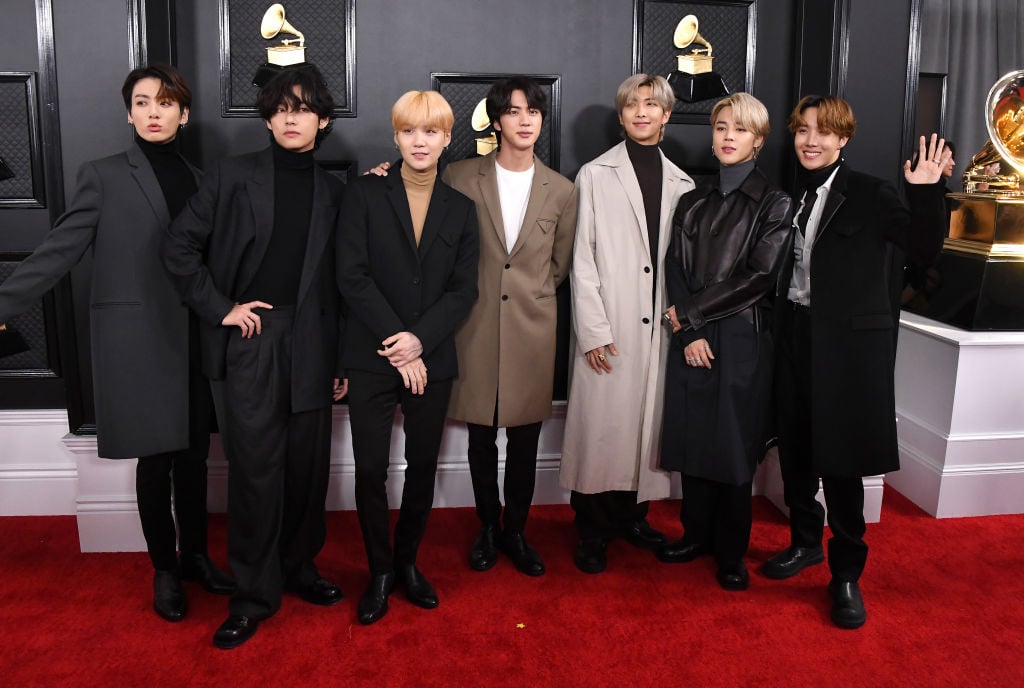 RELATED: BTS: Jungkook Releases Solo Song 'Still With You' for 2020 BTS FESTA
When YouTube's Dear Class of 2020 special wrapped, ARMY trended BTS-related hashtags on Twitter, from "ThankYouBTS" to "Spring Day." They also contributed to the "DearClassOf2020" hashtag, which claimed the number one spot worldwide. 
"Wow it was beautiful!" a fan wrote on Twitter. "Their speeches are not only for the graduates but also for all of us. Thank you @BTS_twt truly. #DearClassOf2020."
"Didn't realize how badly I needed a BTS performance man everything has been so draining and that gave me an energy boost," another fan tweeted. 
Meanwhile, other fans pointed out the songs performed by BTS are extremely relevant to what's happening today. 
"Don't think about the fact that Boy With Luv is about loving the small things that make us special, Spring Day is about missing those you love and Mikrokosmos is about humanity and togetherness and the fact these specific songs were chosen at this time, just don't, stop," a fan wrote on Twitter.
It's clear BTS gave ARMY some much-needed joy during Dear Class of 2020. And of course, many individuals reminded the fandom there's still plenty more to look forward, especially since Bang Bang Con The Live is just around the corner.
"If this is any indication of what BangBangCon the live will be like later this week then we will not survive," a fan wrote on Reddit.
Check out Showbiz Cheat Sheet on Facebook!