The Reason Why BTS Doesn't Have Official Vinyl Records
With photo cards and posters, BTS' CD packages often sell millions of copies globally. Despite these sales, the K-pop group doesn't release official vinyl copies of albums like Map of the Soul: 7. Here are some fan theories regarding why.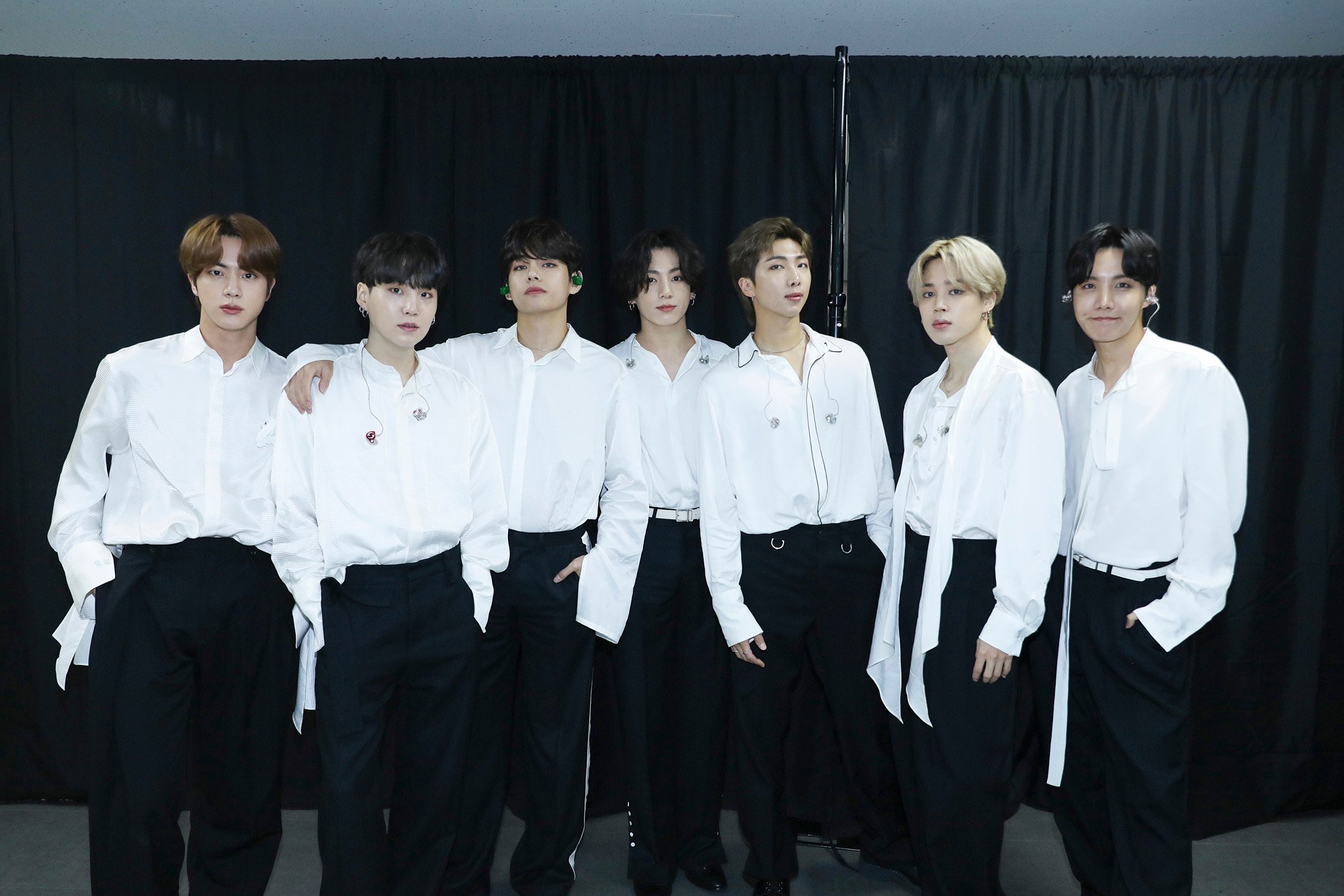 BTS is one of the biggest boy bands in the world
Jin, Suga, J-Hope, RM, Jimin, V, and Jungkook are seven members of one of the biggest boy bands in the world, who recently released their album, BE (Essential Edition) and performed at the Grammy Awards. They're also known for their powerful fan base, the BTS ARMY.
That love from fans especially shines through with their album sales. (According to Billboard, BTS' February 202 release, Map Of The Soul: 7, sold 4.8 million total global units that year.) Although BTS is known for selling millions of albums worldwide, the group does not create and release official vinyl copies of their work.
BTS breaks records for the CD sales, including 'Be (Deluxe Edition)' and 'Map of the Soul: 7'
Choosing CDs over records isn't a BTS and Big Hit Entertainment exclusive decision. Most physical music sold K-pop groups are released in CD "packages" which come with other goodies for fans of the group. There are a few theories regarding why this business model works so well. 
"Most of these companies know that CD listening is on decline, but that's why they included photo cards and posters and all of these things," one Quora user noted. "It gets fans interested enough and they buy, most of their incomes comes from the physical sales of albums. Albums are also cheaper to make and produce faster as well."
Part of the reason why BTS fans (and fans of other K-pop groups) buy several versions of the same record is because of the different concept art styles and perks it comes with. Map of the Soul: Persona came in four shades of pink. 
Map of the Soul: 7 differentiated its versions with different colors intertwining to form the number "7." It's the posters and photo cards and photo films that make these CD packages so special to fans, even if they all contain the same songs from the group.
However, some BTS fans are still hoping for the official release of BTS songs on vinyl, especially as records become trendier in the United States. One Reddit thread on the topic had some listening even hoping for the members' solo music to be released on vinyl. 
BTS breaks records on streaming platforms and with their music videos on YouTube
Recently, BTS released the second version of their album, BE. This was titled the BE (Essential Edition.) It debuted only a few months after BE (Deluxe Edition,) which included award-winning songs like "Life Goes On" and "Dynamite." 
Despite record-breaking album sales, BTS is also known for historic streaming numbers on platforms like YouTube and Spotify. The music video for "Dynamite" racked up 101.1 million views within the first 24 hours, breaking the record for the most views in less than a day.
The "Life Goes On" music video by BTS is now available for streaming on YouTube. The K-pop group's deluxe album, titled Be, is available on Spotify, Apple Music, and most major streaming platforms.