Is the BTS Drama Series, 'Blue Sky,' Still Premiering During 2020?
From RUN BTS to V Live streams, there's plenty of BTS series' available for binge-watching. Thanks to Big Hit Entertainment, though, there's one more series regarding this K-pop group still in the works. Is this drama show, titled Blue Sky, still premiering during 2020? Here's what we know about this upcoming special and its story.
There's a new drama series featuring the story of the BTS members
Although fans may be physically distant from the BTS members right now, there's still a few ways to connect with them. Most recently, Big Hit Entertainment announced that production began on a new drama series, titled Blue Sky. This show will tell the story of the award-winning K-pop group and their rise to stardom.
"Storytelling will be expanded in stages to include artists in our multi-label organization," Bang Si-hyuk, founder and co-CEO of Big Hit Entertainment, reportedly said during a press conference, according to Entertainment Weekly. 
"Big Hit is currently preparing a drama series together with a leading Korean production company based on the Bangtan Universe, slated for release in the second half of 2020" he continued. "It will be a story set in the BU about how the seven boys first met."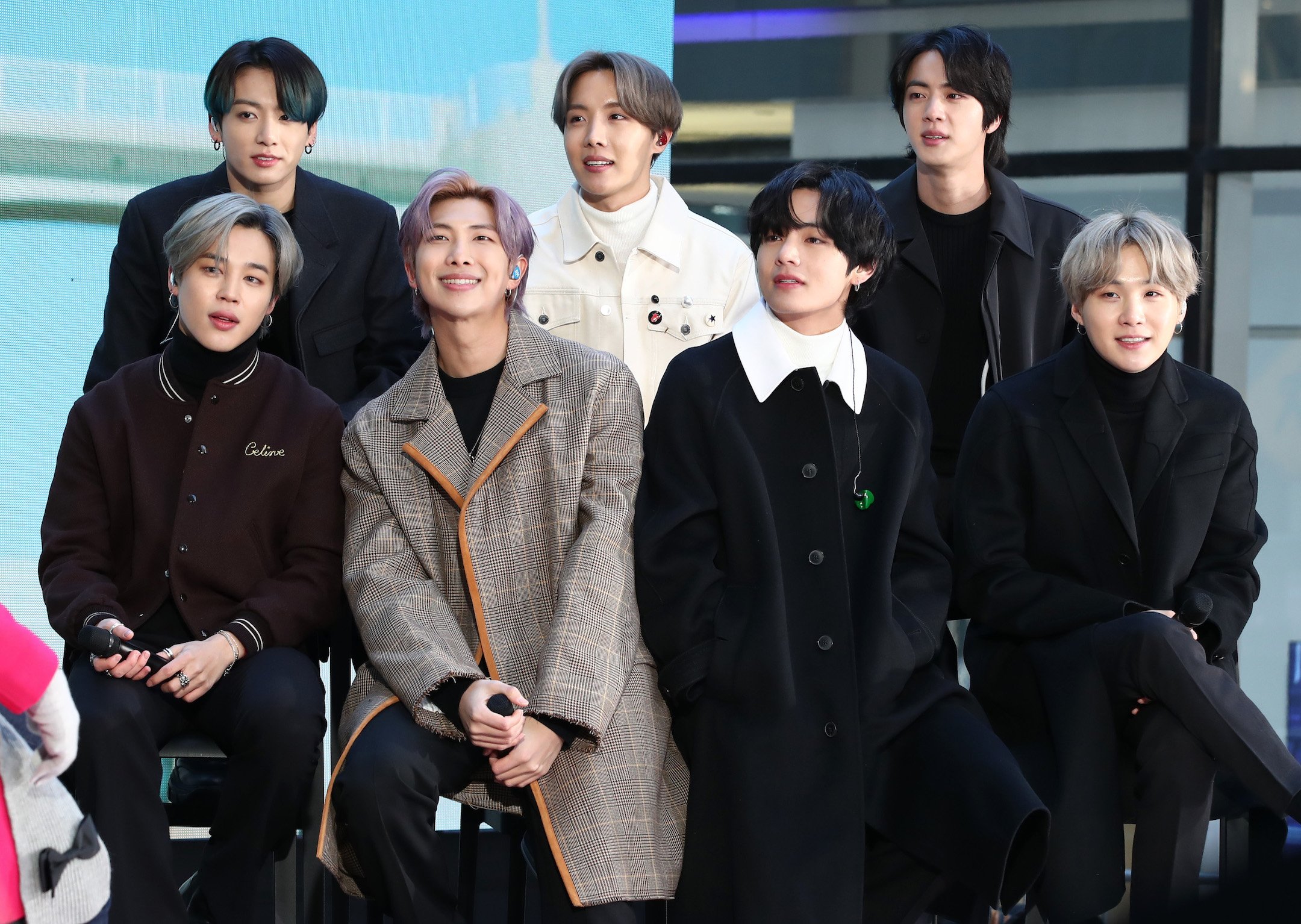 The BTS members will, reportedly, not star in this drama series
Although this series is created by Big Hit Entertainment, it will not feature the BTS members in starring roles. In their place will primarily be "rookie" actors playing the title characters.
The boy band has been considerably busy, though, working on their recently released album and promoting it overseas. Some state that Blue Sky will "modify a few details and the characters on the show will not feature the names of the BTS members."
This series will, however, still tell the story of seven boys who meet for the first time and create the BTS Universe, complete with a few other fictional surprises. Of course, plenty of BTS fans are counting down the days until the series premieres. 
Is this series still premiering during 2020?
Due to the coronavirus (COVID-19) pandemic, a number of television shows and movies halted production. However, according to Republic World, the BTS-inspired 'Blue Sky' production began during June of 2020, which, doesn't exactly work with the timeline and a "late 2020" premiere. 
There's no word regarding when, exactly this new series will debut, although Wikipedia states that the "original release" has been pushed back to 2021. More information will presumably be announced in the coming weeks. 
BTS fans can see the award-winning boy band perform live at their now-postponed Map of the Soul world tour. Until then, music by BTS, including their recently released album, Map of the Soul: 7, is available for streaming on Spotify.