BTS' 'Dynamite:' What Does 'I Got the Medicine So You Should Keep Ya Eyes on the Ball' Mean?
These performers always light it up like dynamite, especially with the historic single, 'Dynamite.' Here's what BTS fans are saying about the lyrics for this song.
RM's got the medicine, so you should keep your eyes on the ball. What exactly does this line from BTS' song, "Dynamite," mean? Here's what the BTS members had to say about the meaning behind this Grammy-nominated single.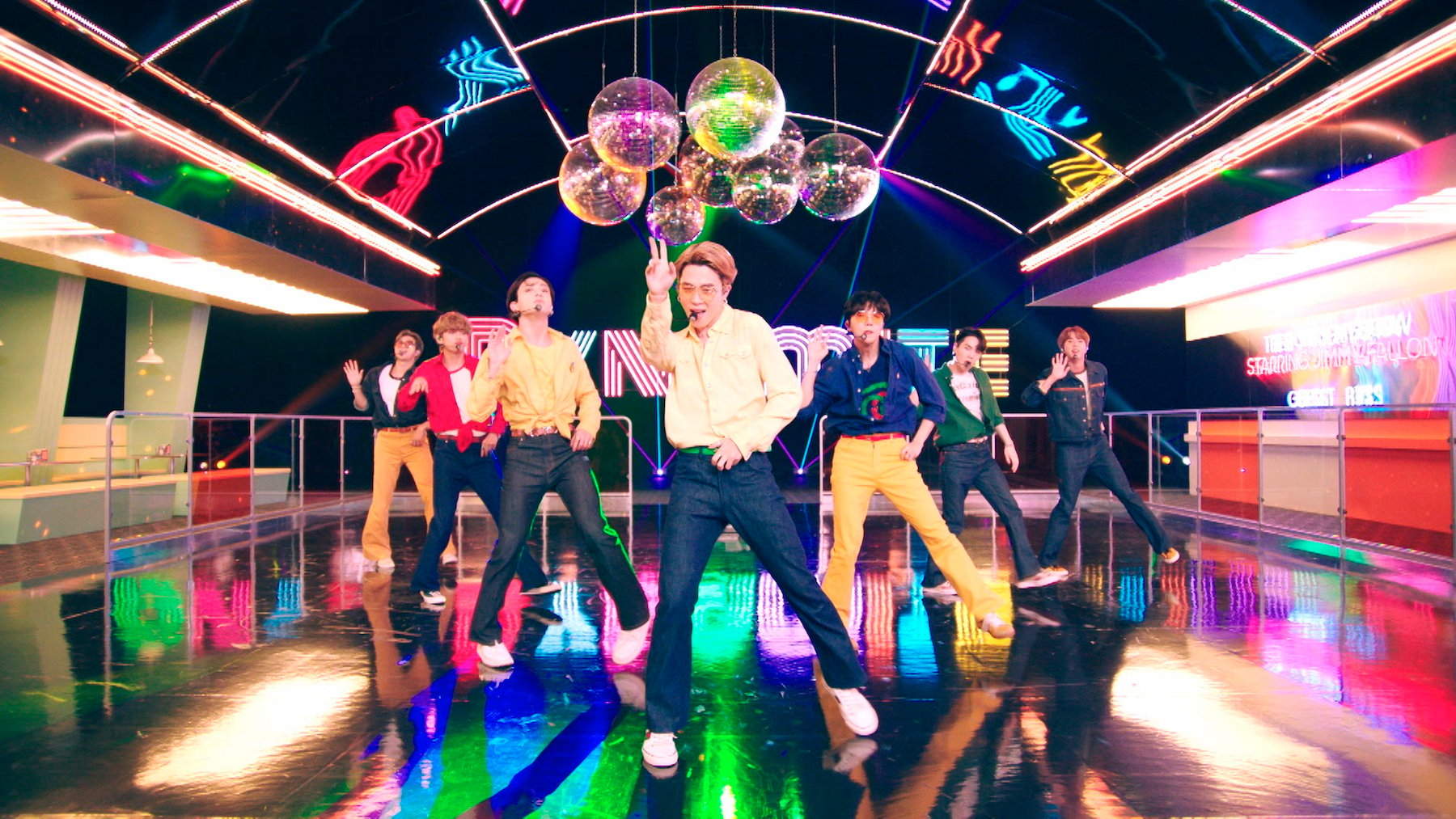 BTS released 'Dynamite' during summer 2020, ahead of 'Be (Deluxe Edition)'
Complete with improvised dance moves and bright colors, BTS released their 2020 single, "Dynamite," and its corresponding music video. This is BTS' first song performed entirely in English, a huge milestone for the group and their popularity overseas.
This is the same song that earned BTS their first Billboard No. 1 hit and their first Grammy nomination. Months later the group released Be (Deluxe Edition) and Be (Essential Edition,) including "Dynamite" alongside tracks like "Life Goes On" and "Telepathy." 
BTS' RM says, 'ladies and gentlemen, I got the medicine, so you should keep your eyes on the ball'
One of RM's lines in "Dynamite" is a direct call to the listeners. This part of the song could be a reference to a medicine ball, which is a piece of exercise equipment. It could also be a metaphor for BTS' music.
"So we know 'ladies and gentlemen' means they're calling out to everyone. So this just means 'Everyone,'" one Quora user explained. "Now we have 'I got the medicine.' This sounds to me that we don't need to worry about anything, and he's got everything we need. 'You're good to go.'"
"And last but not least we have 'so you should keep your eyes on the ball,'" the fan continued. "This basically means don't focus on him, but focus on what's important. What you feel and what you want in life, and to achieve that is right in front of you."
What do the lyrics for BTS' 'Dynamite' mean?
There are a few references made in this BTS song. According to fans on Genius, the "off of wall" lyric might even be a nod to Michael Jackson. When it comes to the message behind this song, however, the BTS members shared that it was about making their ARMYs happy. 
"This is a situation that everybody else around the world is facing, so we just started to explore what can we do right now, what can we do really good?" Suga said of their single, during an interview with USA Today. RM added that creating this song was "like destiny."
"Who would ever think of this pandemic? No meeting, no karaoke, no concerts? Even no walking in the park," RM added. "So, we never expected this song would come fully in English. During the process of making our album… it just came to us."
The "Life Goes On" music video by BTS is now available for streaming on YouTube. The K-pop group's deluxe album, titled Be, is available on Spotify, Apple Music, and most major streaming platforms.