BTS' 'Dynamite' Lyrics: Is 'Ice Tea and a Game of Ping Pong' the New 'Hamburger and Sprite?'
The BTS members have a way of inspiring fans, whether that be with philanthropy or with food. Although one rapper of the boy band, J-Hope, shared his love for hamburgers and Sprite, for "Dynamite," these performers shared their love for a few other drinks. 
Here's what we know about the lyrics of "Dynamite" and how they impacted the sales of certain foods.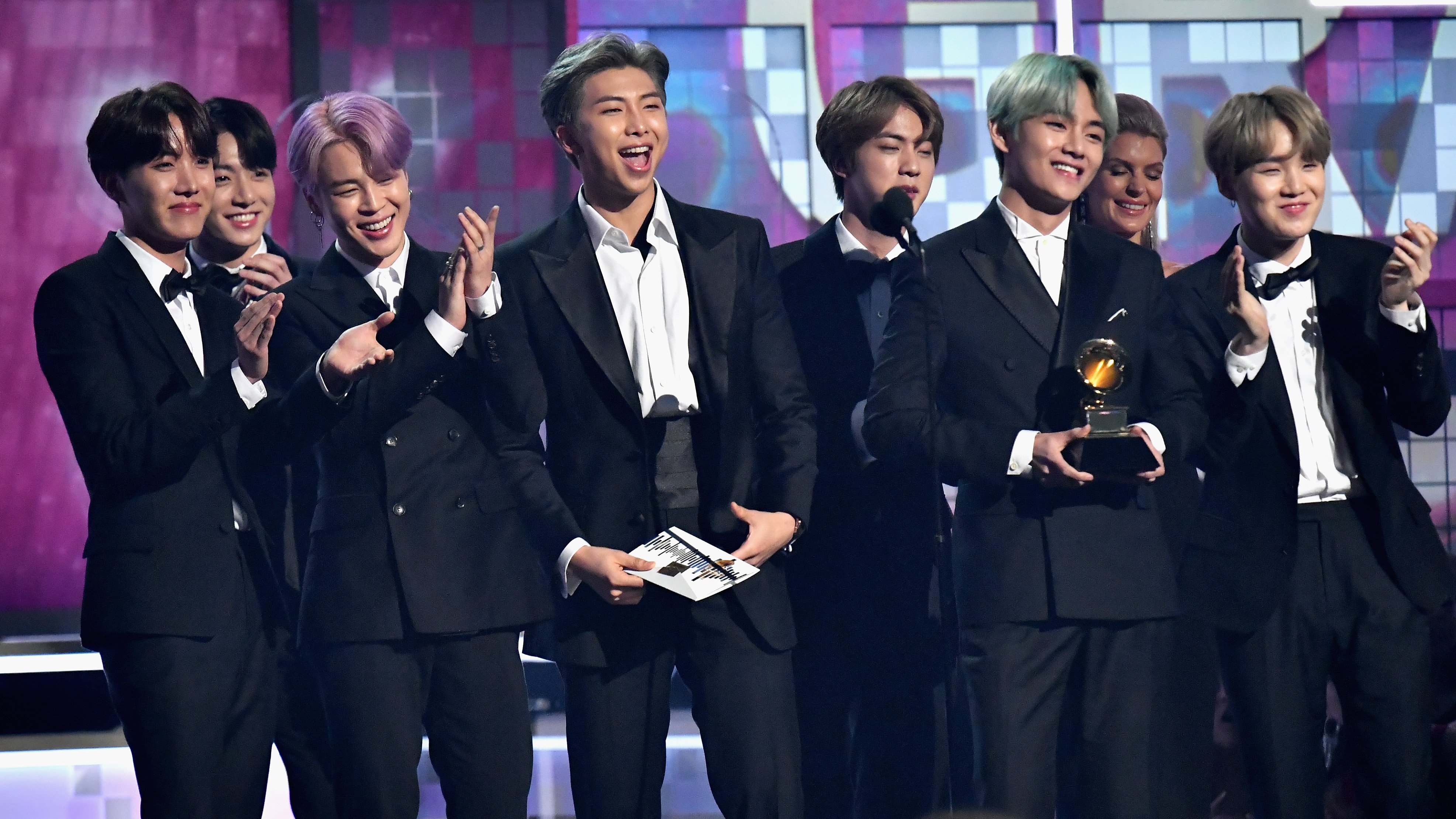 BTS' rapper and dancer, J-Hope, loves hamburgers and Sprite
They're award-winning artists and musicians, appearing in live performances across the globe. BTS even earned their first Grammy nomination for their song "Dynamite." When it comes to food, however, these performers aren't afraid to share their love for certain drinks and restaurants. 
During one interview with AskAnythingChat, the BTS members were asked about their favorite foods that they can't get at home in South Korea. J-Hope, misunderstanding the question, said that he loves kimchi fried rice. When RM translated, J-Hope changed his answer. 
"I love hamburgers," J-Hope said. He quickly added, "and Sprite." 
RM was quick to add that there are hamburgers in Korea, but it's still one of the rapper's favorite foods. On a few other occasions, J-Hope shared his love for hamburgers, including those from Shake Shack and In-N-Out Burger.
The BTS members mention a few different foods during 'Dynamite'
One of BTS' recent releases, the song "Dynamite" became BTS' first Billboard No. 1 song, remaining on the Top 100 chart for several weeks. With this popularity came fans inspired to try out some of the drinks mentioned in the song. 
Aside from Jungkook's "cup of milk and rock 'n' roll," there are a few other foods and drinks mentioned in this song. That includes Jungkook's lyrics, "ice tea and a game of ping pong." During the music video, these performers even hung out by a donut shop, with Jungkook tipping his dessert to the other members.
BTS' 'Dynamite' reportedly impacted the sale of milk
Jungkook's "cup of milk" turned into multiple cups of milk. According to AllKPop, milk got a spike in US Economy with an increase of 1.62% after Jungkook posted a picture holding the drink. To fans, this was known as the "Jungkook Effect," where ARMYs purchased items after being inspired by the idol. 
This effect also applied to nonprofit organizations, where members of the BTS ARMY donated money inspired by members of the group. That includes BTS' campaign with UNICEF and their recent donation to the Black Lives Matter movement. 
The "Life Goes On" music video by BTS is now available for streaming on YouTube. The K-pop group's deluxe album, titled Be, is available on Spotify, Apple Music, and most major streaming platforms.