BTS Fans Are Ready for Jungkook's Mixtape After His Release of 'Still With You'
On June 5, Jungkook released his solo song "Still With You" as part of 2020 BTS FESTA. After the song dropped, BTS fans' anticipation for Jungkook's mixtape grew even more.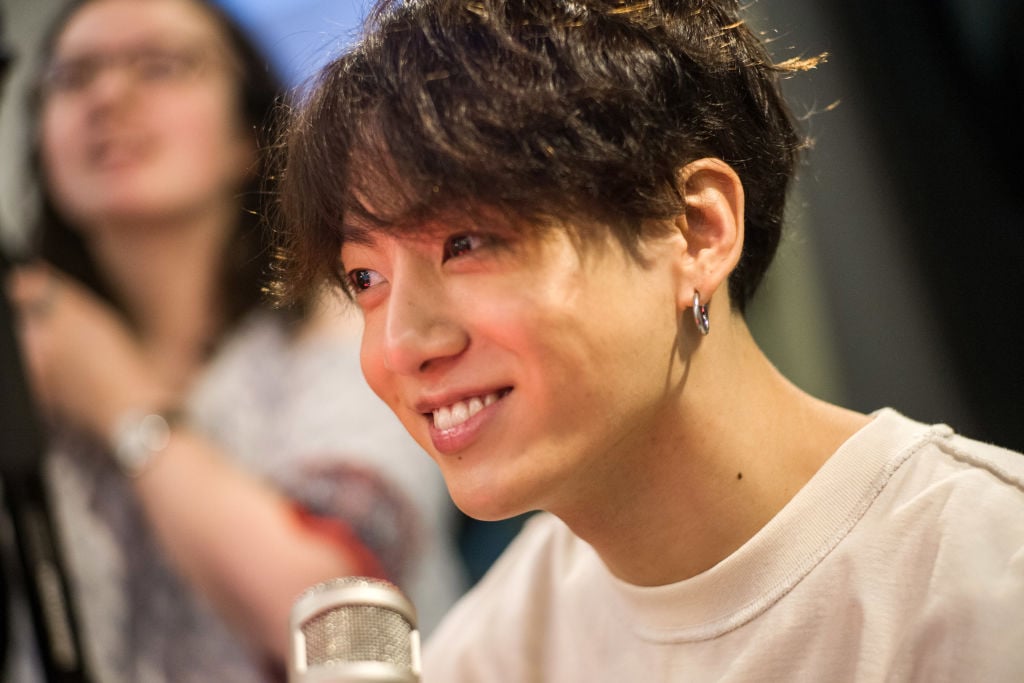 What we know about Jungkook's mixtape
On his birthday in September 2019, Jungkook released an original song of his on Twitter. Later that month, he appeared in a VLIVE with J-Hope. During the VLIVE, he revealed that he was in the process of making multiple songs.
In November 2019, BTS appeared on "Ask Anything" with Most Requested Live. A fan asked Jungkook about his mixtape, and Jungkook replied that he was working on it. The BTS singer also said that he had already recorded it and he planned to record it all over again.
RELATED: Jungkook of BTS Discusses His Mixtape Plans
During the "Ask Anything" interview, Suga gave Jungkook advice about releasing a mixtape.
"I guarantee that if you edit it in that way, you won't end up releasing it," Suga said according to a fan translation.
"No no, so rather than calling it a mixtape, I'm planning on releasing the songs one after another within a short time frame," Jungkook said.
The singer released 'Still With You'
If releasing one song at a time is still Jungkook's plan, then it seems that plan is officially in motion. On June 5, Jungkook released "Still With You," a ballad he produced along with Big Hit Entertainment's Pdogg.
The song was released for 2020 BTS FESTA, an annual celebration where BTS commemorates their debut with their fans by releasing new content. The event takes place over the course of two weeks in June to coincide with the anniversary of BTS's debut date, June 13, 2013. 
Jungkook released the song for free on SoundCloud, and he thanked BTS fans by ending the link with "thankyouarmy2020." The lyrics to the song immediately touched ARMY's hearts.
"When will that day come? / When I meet you again? / I want to look you in the eyes and tell you / I missed you / In memories that felt like a trance / Even if I dance alone, it rains, doesn't it? / When the fog clears / I will run to you with drenched feet / Give me a hug then / I want to paint the beautiful purple light / Behind the faint smiles that gaze at me / Even though our footsteps might not match / I want to walk this path together with you / Still With You," Jungkook sings in "Still With You."
BTS fans are excited for Jungkook's mixtape
Fans have been excited for Jungkook's mixtape for several months, but the release of "Still With You" has elevated that excitement.
"Remember when jungkook said that instead of a mixtape he'd release songs one by one ? this is just the beginning," a fan tweeted after the release of "Still With You."
"And when jungkook suddenly starts dropping solo tracks to make up his jjk1 mixtape then WHAT," one fan tweeted.
"Don't be shy release your whole mixtape, Jungkook," a Twitter user wrote.