How BTS Fans Are Celebrating RM's Birthday in 2021
RM may not be the oldest BTS member, but he is the leader of this award-winning K-pop group. Fans love him for his kindness and his unique sense of humor. In 2021, some fans are celebrating Kim Namjoon's birthday with charity contributions and new streaming goals for his original songs.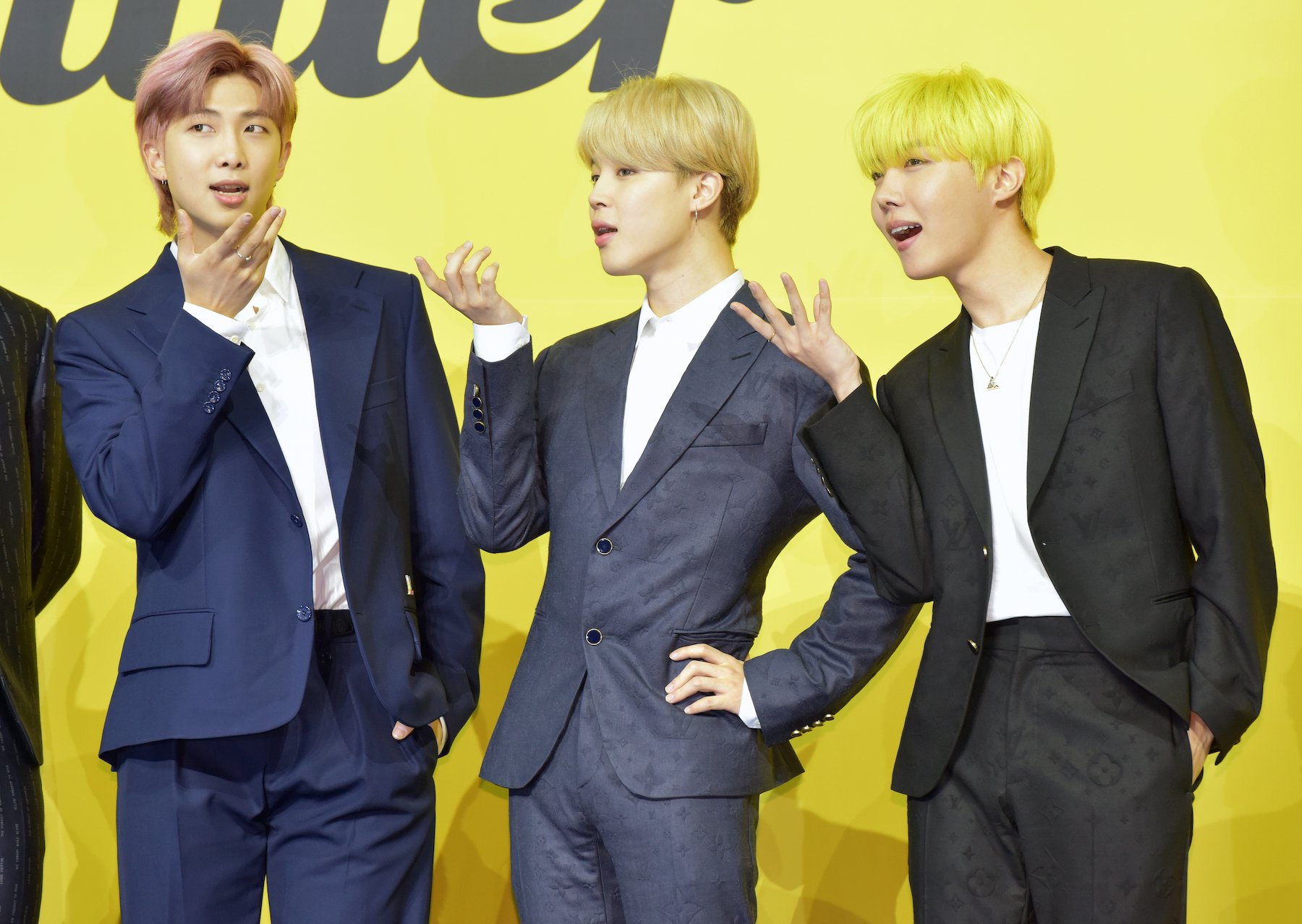 RM is the leader of BTS
He's a rapper, dancer, songwriter, and BTS' unofficial "God of Destruction." RM is a BTS member, performing alongside Jin, J-Hope, Suga, Jimin, V, and Jungkook. He even had a role in writing songs like "Life Goes On" and "Boy With Luv." 
Outside of his work with BTS, RM releases solo music under the same stage name. He created the "Seoul Town Road" remix with Lil Nas X, later performing it with the K-pop group for the Grammy Awards.
This BTS member celebrates his birthday on Sept. 12. As a result, fans nicknamed the date "Namjoon Day" and even plan birthday celebrates in honor of the award-winning rapper. Although the artist is socially distanced from fans, there are several celebrations in the works. 
How BTS fans are celebrating RM's birthday in 2021
In the past, the BTS members were the recipients of some pretty lavish fan gifts, including gold bars for the "Golden Maknae" of the group. Now, BTS fans have special birthday projects lined up for the idols, including some for RM's birthday in September 2021.
That includes streaming goals for songs created by RM. For Spotify, fans aimed to get songs like "forever rain," "Winter Flower," and "Intro" Persona" to a higher number of plays. Days ahead of the idol's birthday, some of those goals were already attained by ARMYs, according to one Twitter post. 
Across the globe, there are cafe events celebrating this performer, where ARMYs can unite in person in honor of RM. There are also some charity projects for fans to contribute to in honor of this rapper. 
Some fans are celebrating with unique art-related projects. That includes "Namjoon Day" headers, used by BTS fans on social media platforms like Twitter, and portraits of the "Intro: Persona" rapper. 
Other BTS idols received birthday projects from fans
RM isn't the only BTS member who celebrates a birthday in September. On Sept. 1, ARMYs joined together to celebrates Jungkook's birthday, complete with streaming goals and Jungkook-themed billboards in cities like New York and Seoul. 
However, ever since BTS' debut, fans have been celebrating RM's birth date. Last year, ARMYs helped to plant a forest of trees in Seoul, South Korea. According to Newsweek, "fans donated nearly $10,000 to plant the trees, in honor of RM's commitment to environmental issues."
RM's solo songs are available for streaming on music platforms like Spotify and Apple Music. Other productions featuring RM, including the "Permission to Dance" music video, is available for viewing on YouTube.