How BTS Fans Are Celebrating V's Birthday in 2021
BTS' V is eccentric and creative, and that's just why ARMYs love him. Here's what we know about some of the birthday projects BTS fans have planned for V's birthday in 2021.
When is BTS V's birthday?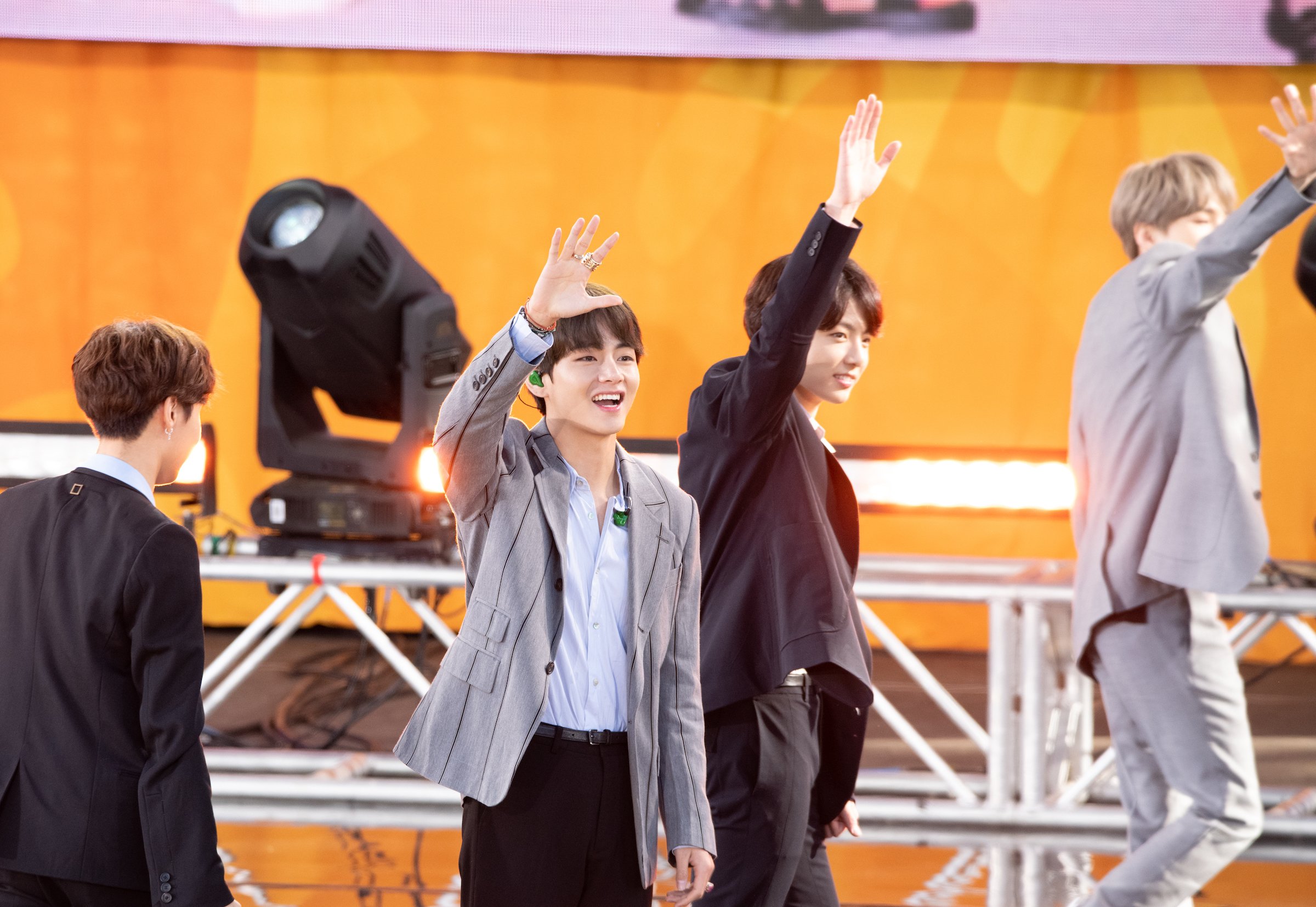 Sometimes Kim Taehyung (also known by his stage name V) is a good boy. Other times, he's a bad boy. He's always a BTS member, though, performing songs like "Butter" with Jin, Suga, J-Hope, RM, Jimin, and Jungkook.
Born on Dec. 30, 1995, V is a member of BTS' "maknae line," meaning he's one of the younger members of the K-pop group. He shares a birth year with Jimin, which sparked the name of their subunit — "95s." Because he was born on Dec. 30, this artist's zodiac sign is Capricorn, making him the only BTS member with this sun sign. 
ARMY has several birthday projects planned for BTS' 'Good Boy,' V
ARMYs will not physically celebrate V's birthday with him. However, there are a few birthday projects in the works. Fans created streaming goals for V's solo songs, including "Inner Child," "Stigma," and "Sweet Night." Some ARMYs are giving away V-themed merchandise on social media in honor of this artist. 
As of Dec. 21, 2021, a billboard of V is available for viewing in New York City's Times Square. That includes pictures and videos of the BTS member, along with a "Happy Birthday" message for this artist. 
This projection wouldn't be the first time fans erected a billboard for V in Times Square. When BTS performed on Dick Clark's New Year's Rockin' Eve With Ryan Seacrest, V saw his birthday message in person.
In Sinchon, Seoul, there's even a giant Taehyung doll for ARMYs to take pictures with, as seen as Twitter. Additionally, this wouldn't be the first time ARMYs created a statue in honor of a BTS member, as Jimin and his "Serendipity" bubble appeared in South Korea for his birthday.
There's a photography-inspired project in the works for BTS V's birthday
Aside from his musicianship, V also often shares his love for photography. He showcased his love for film with the "Winter Bear" music video and even acted as the creative director for BTS' 2020 release Be (Deluxe Edition). The BTS member sometimes creates art under the alias Vante, referencing landscape photography and candid photography.
As a result, some ARMYs are participating in a new birthday project for the BTS member, with one Twitter user asking fans to film themselves enjoying some scenery and then taking a picture of that same landscape. They were accepting submissions until Dec. 27, or just a few days before V's birth date.
ARMYs often share their love for the BTS members on their respective birthdays. Jin's fans even created posters and moon-shaped ARMY bomb covers for the Permission to Dance on Stage concerts.