Why BTS Fans Gave Jungkook the Nickname 'Kookie' — And Other Nicknames Given to The K-Pop Idol
He's much more than just the youngest member of BTS. Here are a few of the nicknames fans gave Jungkook and the meaning behind them.
He may be the youngest member of BTS, but that doesn't stop him from showcasing his talent. From singing to dancing to having a kind heart, Jungkook seems to excel at everything he does. As a result, fans gave him a few appropriate nicknames. From the "Golden Maknae" to "Jeon Seagull," here are some of Jungkook's nicknames and the meaning behind them.
Jungkook is one of the main singers in the K-pop group BTS
Put together seven talented performers and you get the award-winning and record-breaking K-pop group, BTS. Since their debut about seven years ago, RM, Jin, Suga, J-Hope, Jimin, V, and Jungkook, made history by connecting to fans worldwide, forming relationships with the BTS ARMY regardless of language or distance.
If you follow the BTS members, you'd probably figure out pretty quickly that these performers earned a few nicknames from fans. On The Late Late Show with James Corden, Jimin became the "Baby Mochi" to James Corden's "Papa Mochi." Because of his killer visuals, Jin earned the nickname "Mr. Worldwide Handsome."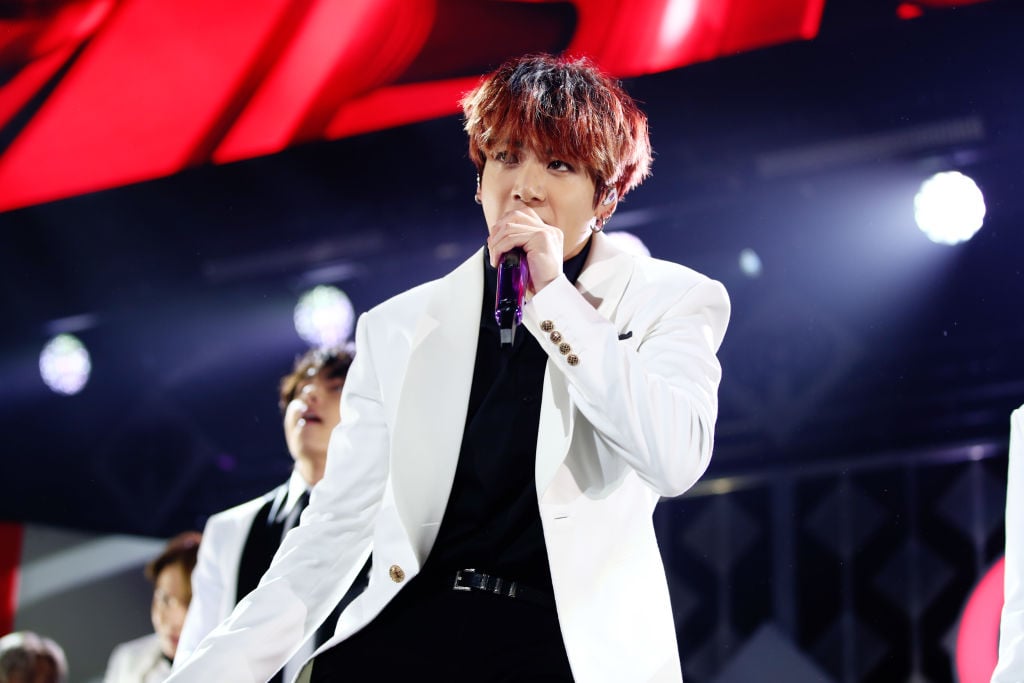 Fans gave Jungkook a few nicknames including 'Kookie' and 'Seagull' 
For the youngest performer in BTS, vocalist Jungkook earned nicknames for being kind-hearted, talented, and, of course, adorable. That includes "JK," "Jungkookie," and, one of his personal favorites shouted out during an interview with Entertainment Weekly, "Kookie."
Before he even debuted with BTS, this idol had a few different stage names picked out. The one he almost went with was "Seagull," a name meant to symbolize his hometown and its similar pronunciation to the English word "seagull." As a result, fans sometimes refer to Jungkook as Justin Seagull or even Jeon Seagull.
Some call Jungkook the 'Golden Maknae' because of his talent
Somehow, Jungkook is good at everything he does. He can sing well, he can dance right alongside other BTS members, he's incredibly funny, and even improving his English skills. As a result, fans gave this artist the nickname the "Golden Maknae." 
"Maknae" is a word used to describe Jungkook's age in relation to the other members of BTS. Golden because, well, he's super talented. It's been over 7 years since BTS debuted and a few years since Jungkook earned his "Golden Maknae" status. Since then, the artist commented on the nickname. 
"I envy the image people have of me. People call me the Golden Maknae, but that's not how I feel, so I have to try harder to make myself appear that way," Jungkook reportedly shared during one episode of Break the Silence. Music featuring the K-pop artist, Jungkook, including Map of the Soul: 7, is available on streaming platforms like Spotify and Apple Music.