BTS Fans Mourn 'Blue Joon,' Saying Goodbye to RM With His 'Dynamite' Blue Hair
Rapper Kim Namjoon is back to his iconic silver hair. As a result, BTS fans bid farewell to RM's 'Dynamite' era blue hair, causing 'Blue Joon' to trend on Twitter.
This week has been quite an emotional rollercoaster for BTS fans. It was Jungkook's birthday. The boys performed at the MTV Video Music Awards for the first time. Recently, though, fans took a heavy blow, with RM trading his bright blue hair for a dark silver.
RM boasted a blue hairstyle for the 'Dynamite' music video
While all of the BTS members lit it up like dynamite, there's one member who stood out from the rest, literally. With bright blue hair for the first time in a long time, RM appeared in the record-breaking music video for this song.
In true BTS fashion, the video broke YouTube records, earning 101.1 million views within 24 hours of its release. The song then jumped to No. 1 on the Billboard Hot 100 music chart, a huge milestone for the K-pop idols.
The group even preformed at the MTV Video Music Awards, where RM sported his bright blue hair. The hair era didn't last long, though, as fans learned the idol recently went back to silver hair.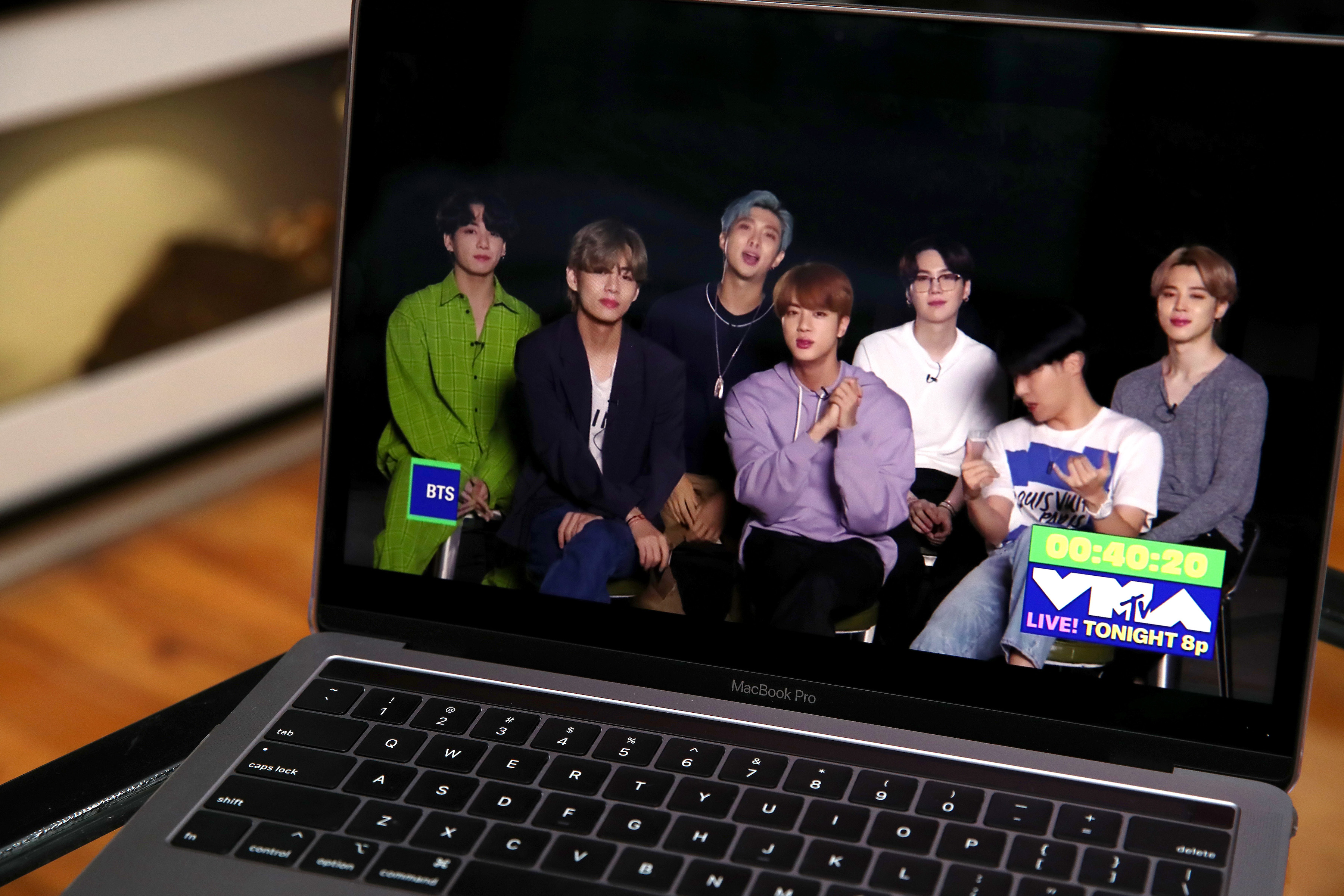 New videos show Kim Namjoon with silver hair, prompting 'Blue Joon' to trend
During one press conference with the other BTS members, fans noticed something new about RM. Instead of his blue hair that he had for the MTV VMAs, RM was back to his iconic silver look.
Whether this hairstyle is permanent is still to be determined. However, some fans took to social media, sharing their love for RM's blue hair era. "Blue Joon" even became a top trending topic on Twitter, with fans even making video tributes to "Blue Joon."
"Woke up to the sad sad news. Blue hair Joon you will be deeply missed but we look forward to more stunning hair colors," one Twitter user said.
Other fans took fan cams to a new level, making some specifically for RM's blue hair. At the same time, ARMYS gave RM's solo song, "Persona," and its music video more streams, to celebrate the rapper's upcoming birthday.
This BTS member had a few different hair colors throughout his time with the boy band
Aside from his blue hair, RM has gone through a few different hair colors. While his natural color is brown, from time to time, fans can see him with purple, pink, and even red hair.
However, RM isn't the only BTS member to have blue hair. For the "Boy With Luv" music video and the beginning of the Persona era, V had blue, almost aquamarine, locks. During the same music video, Jimin had pinkish hair.
Basically, the boys aren't afraid to try, and totally rock, any hair color. For one interview with Buzzfeed, each of them shared their favorite hair moments. For RM, that meant silver was his favorite hair color on himself.
The BTS music video for "Dynamite" is now available on YouTube. To see more of the BTS members, including the leader, RM, with his new hair colors, visit their Twitter account.