From 'Vmin' to Taekook,' BTS Fans Hope These 'Ships' Could Eventually Happen
There are only seven members that form this K-pop group. However, there are plenty of adorable "sub-unit" friendships worthy of recognition from the BTS ARMY. From "Vmin" to "Jikook," here are a few of the fan-favorite BTS ships.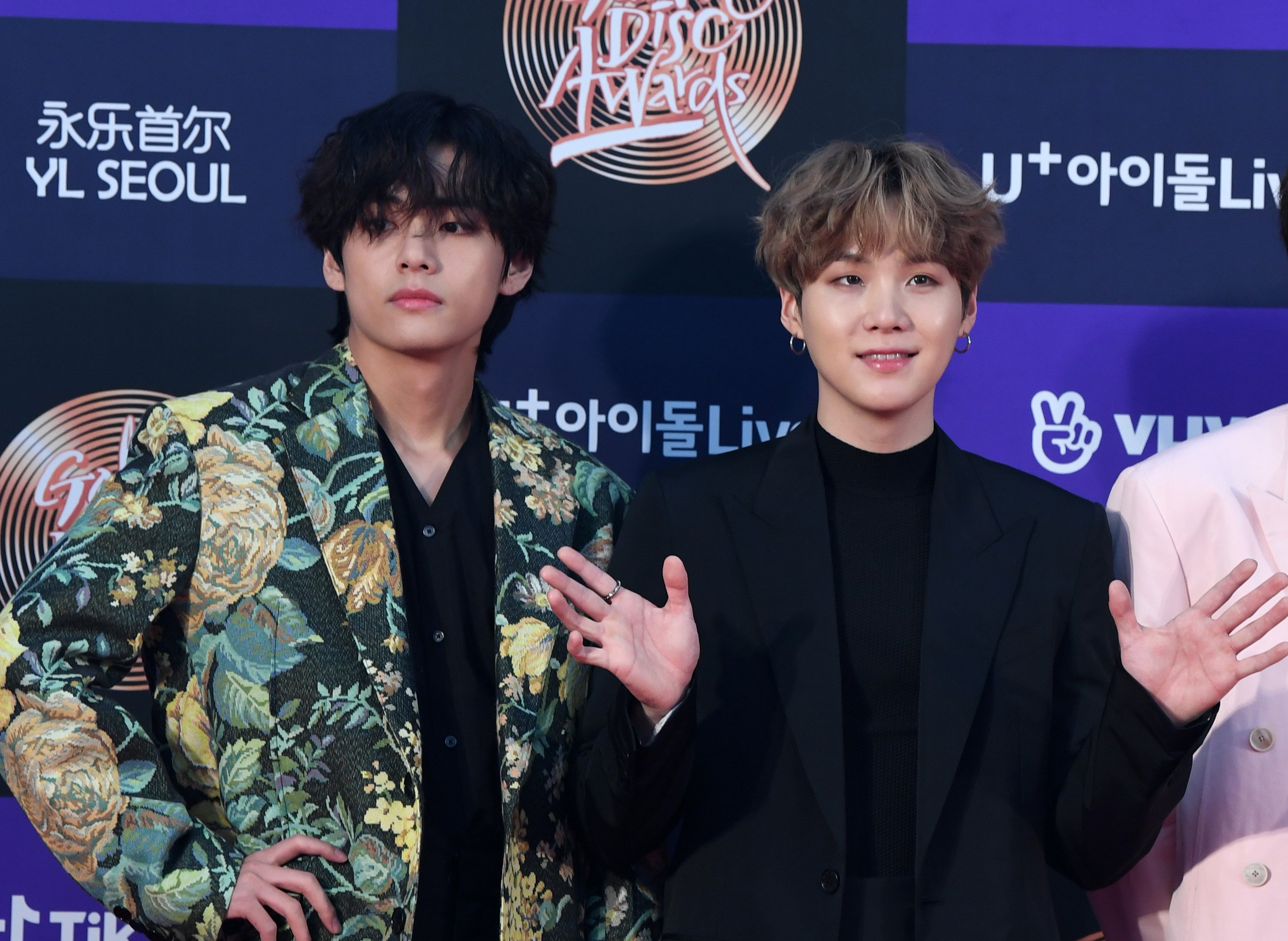 V and Suga
These two may be pretty different personality-wise, but that doesn't make their friendship any less adorable. V is a singer in BTS and Suga is a rapper, but their friendship earns plenty of recognition from fans on social media. 
"What's your favorite ship in BTS? I can't choose between Taegi, Vmin, and Taekook," one Twitter user noted. Others pointed out adorable BTS friendships like Vmin, as another Twitter user wrote, "Y'know, I've never been one for ships' in BTS, but Vmin really are soulmates. Their friendship is so pure and when they sang Friends together."
"When I first got into BTS, I found that I was more drawn to Vmin than any other ship. That was because of their soulmate-esque bond that they hold. as a gay person in their teens, I was desperately latching onto anything I could perceive as gay. simply because I related to it," another Twitter user wrote. 
V and Jimin went on to perform a song together for Map of the Soul: 7, "Friends." In it, they discussed their time together as schoolmates and, although they may fight sometimes, they'll always be friends. 
Jimin and Jungkook
These two are pretty playful with each other, with over seven years as singers in the K-pop group BTS. One Twitter user wrote, "y'all are probably over this but I simply cannot get over how talkative and carefree Jungkook was in the Jikook V-Live. I haven't seen him being that comfortable in ages… Park Jimin I wanna thank you, bro."
This ship was only solidified with songs like "Stay Gold," which feature these two performers singing alongside each other. They're both two strong members of the K-pop group, dancing for their solo songs and even starring in a few live streams together.
V and Jungkook 
According to one poll from K-Profiles, with over 70,000 votes, this is the fan-favorite ship that fans are rooting for. Both of these artists are singers in BTS, and may even be considered some of BTS' best dancers. They're also two of the youngest members of BTS, which makes perfect sense in terms of their 'ship. 
Other fan-favorite ships include two of the oldest members, Jin and RM. BTS fans can see the award-winning boy band perform live at their now-postponed Map of the Soul world tour. More information will presumably be announced in the coming weeks. Until then, music by BTS, including their recently released album, Map of the Soul: 7, is available for streaming on Spotify.