How BTS Fans Are Celebrating J-Hope's Birthday in 2021
He's your hope and you're his hope. When it comes to J-Hope's birthday, there are a few surprises set up by the BTS ARMY, including worldwide charity projects. Here's what we know about this K-pop idol's birthday celebration in 2021.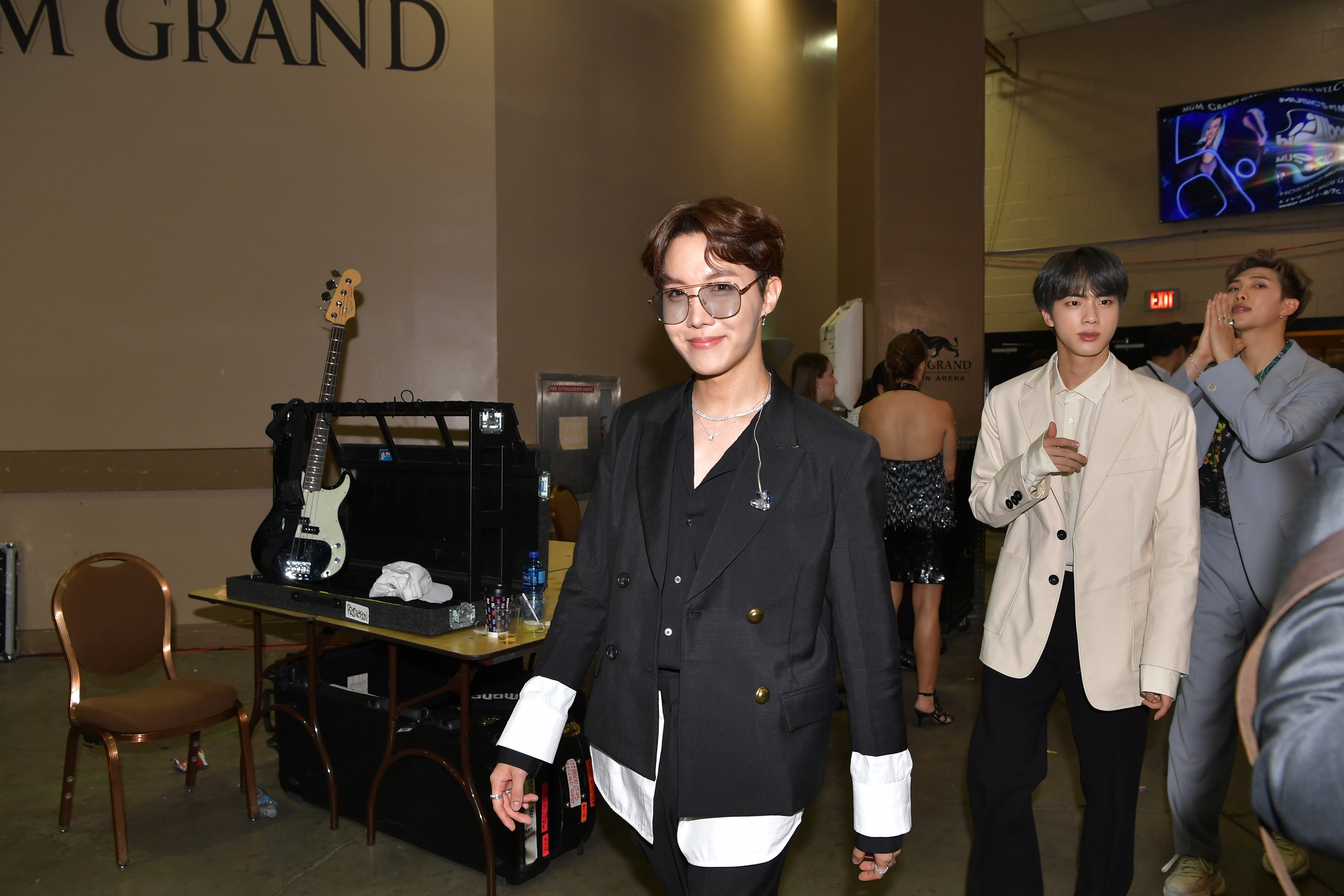 The BTS member, J-Hope, was born on Feb. 18, 1994
He's a rapper, dancer, and songwriter. Although it might look somewhat different from past years, J-Hope celebrates his birthday on Feb. 18. In the past, the BTS members would accept extravagant gifts from fans.
One ARMY even, reportedly, gifted Jungkook gold, in honor of his "Golden Maknae" nickname. Now, however, the fans celebrate the performers, predominately, by streaming their music on platforms like YouTube and Spotify.
Because J-Hope has solo music, as well as originals with the BTS members, fans are distributing their streaming time among songs like "Chicken Noodle Soup," "Airplane," and "Outro: Ego."
Of course, just like for the other BTS members, fans planned for billboards across the globe to display pictures of this rapper, along with birthday wishes. That includes two large projections in the Philippines. 
BTS fans helped rebuild a hospital in China in honor of J-Hope
Inspired by the generosity of the BTS members, fans often pick a few charities close to these performers to donate to. For J-Hope's birthday, that includes donating to hospitals used by low-income families. 
According to a translation of one article, one hospital in Anhui Province in China was actually named after the BTS member. "Jung Hoseok Hope Hospital" was a project first started by the idol's China-based fan club for his birthday. 
"The construction began last year when the fan club donated 500k yuan (~85M won) to China's Hope Fair Project," one tweet states. "Donation and will be used to build and renovate Hyangjin Sanitation Center, install additional medical equipment, and train staff. Jung Hoseok Hope Hospital will help interior village residents and low-income families who don't have easy access to medical facilities."
BTS fans are donating to other organizations for the 'Hope World Charity Project'
For other ARMYs across the globe, there are other charity projects in the works. Fans in Las Vegas have projects to benefit NSW Rural Fire Service and the World Wildlife Foundation in support of Australia. Others are helping those impacted by the coronavirus (COVID-19) pandemic. 
The BTS ARMY in Malasia split their efforts toward three different non-profits — Pertubuhan Kasih Umat Malaysia (Ustaz Ebit Lew,) MERCY Flood Relief, and Food Aid by HUDA Malaysia. Most of those charities help families impacted by the coronavirus (COVID-19) pandemic. 
To celebrate with other ARMYs, some fans are hosting J-Hope-themed birthday parties at café, including one in Los Angeles. Music by J-Hope and other BTS members, including the mixtape Hope World, is available for streaming on Spotify.