Why Some BTS Fans Think 'Life Goes On' Might Not Be as Popular as 'Dynamite' (and How They Plan To Get It To No. 1)
BTS already had a few No. 1 hits during 2020, including the 'Savage Love' remix and 'Dynamite.' Could 'Life Goes On' also reach the Billboard milestone?
BTS is back with a new album and a new title single, "Life Goes On." With "Dynamite" reaching No. 1 on Billboard's Hot 100 and breaking a few YouTube records along the way, some fans worry "Life Goes On" might not top their single's success. (Don't worry, though. The ARMY has a plan.)
'Life Goes On' is the title single of BTS' album, 'Be' 
Even though BTS released Map of the Soul: 7 earlier this year, this boy band is back with more original music for their ARMY. According to a press release, BE (Deluxe Edition) will "deliver a message of healing to the world by declaring, 'Even in the face of this new normality, our life goes on.'" 
The lead single of this album, surprisingly, will not be "Dynamite." The K-pop group announced that the main song would be "Life Goes On," complete with a new music video, set to premiere on Nov. 20.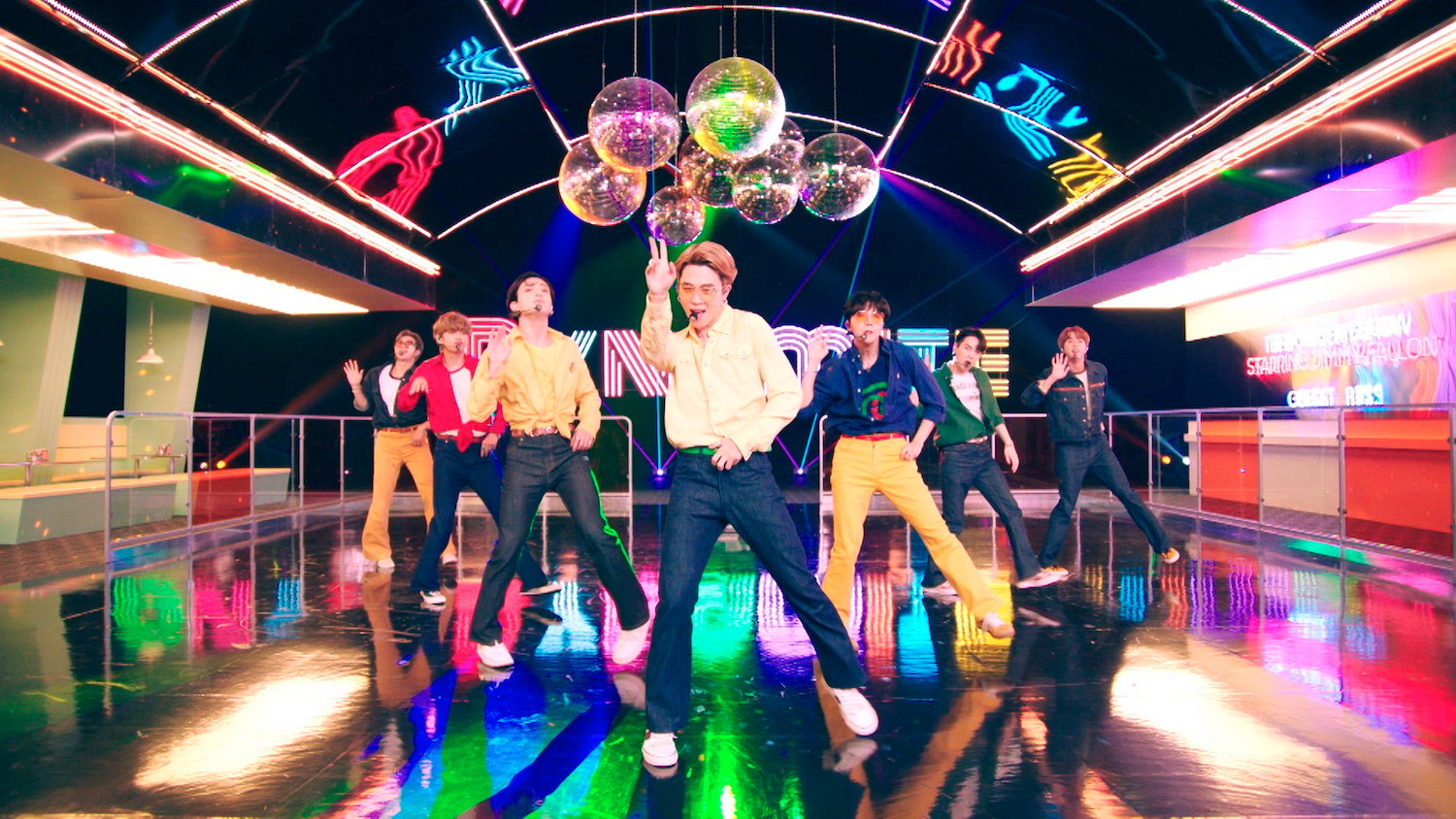 This release comes hot off the heels of their chart-topping single, 'Dynamite'
During August 2020, this K-pop group premiered a new song, "Dynamite." BTS fans shared their love for this release, as did listeners across the globe. "Dynamite" became BTS' first Billboard No. 1 song, earning recognition in the United States and beyond. 
What made this release so special, though, was that it's the group's first song performed entirely in English. That's not the say BTS hasn't sung in English before, but never an entire single. When asked about this decision to make the song more accessible to fans overseas, RM said it felt like "destiny."
"When things were difficult and frustrating for us, this was a sort of ray of light, a sip of sweet water," RM said during an interview with NME. "We call this our own recharge project and we hope that it will be able to recharge your own batteries, even if it's only for a moment."
Because "Dynamite" is all-English and the title single for Be, "Life Goes On," is expected to not all-English, some anticipate the title song not to be as widely well-received by listeners abroad. As a result, fans are preparing for a long day of streaming.
The BTS ARMY is excited about this upcoming release
In true ARMY fashion, some of these fans are planning their streaming schedules for several BTS music videos. (This K-pop group already holds the record for most YouTube video views in one day, with "Dynamite" garnering 101.1 million views within 24 hours.) 
Aside from getting "Life Goes On" to the top of Billboard's Hot 100, the goal is to have some b-sides trend and generate more hype for the boy band. It's this same energy that earned BTS the Billboard Music Award for Top Social Artist four years in a row. 
In the meantime, these members are trending on Twitter for other reasons. That includes new photoshoots and their white, long sleeve shirts for "Life Goes On." BTS' latest album Be debuts on Nov. 20.
The "Dynamite" music video is now available on YouTube. Music by BTS, including their recently released album, Map of the Soul: 7, is available for streaming on Spotify, Apple Music, and most major platforms.