10 Million Views in (About) 20 Minutes — BTS Fans React to 'Dynamite,' the K-Pop Group's New Single Performed Entirely in English
This K-pop group is back with another record breaking single. This time, the song, titled "Dynamite," features a retro, upbeat feel, complete with a colorful music video and lyrics written and performed entirely in English. 
BTS released their single 'Dynamite'
The boy band is back and better than ever. This is BTS' second "comeback" of 2020, the first being with their album, Map of the Soul: 7. They were originally supposed to tour immediately after the release, but, due to the coronavirus (COVID-19) pandemic, that has been postponed. 
In the meantime, they wanted to release a song to help uplift their fans, RM said during one live stream. That's where "Dynamite" comes in. As the first song of a new era, this single premiered during August 2020. It quickly became a favorite of ARMYs around the world. 
Fans shared their love for BTS and 'Dynamite' on social media
In less than 24 hours, the music video for "Dynamite" earned over 50 million plays on YouTube, although fans are still waiting for official numbers from the streaming platform. Some took to social media, making "Dynamite" a top trending topic and sharing their love for the boy band. 
"I don't think you understand. I'm obsessed with 'Dynamite.' @BTS_twt look good and are so adorable in the MV. The song is disco heaven and instantly put me in a better mood. Also, the key change at the end? Everything," one Twitter user said.
"I've been thinking a lot about the art we've all made in quarantine. Sure, we're not all global pop stars like @BTS_twt, but a song like #Dynamite reminds me of how healing it's been to create *something* during this time. It doesn't have to mean anything to anyone but yourself," another Twitter user wrote.
"'Dynamite' is arguably BTS' most mature song to date, but its lyrics and imagery are some of their most innocent yet. A bedroom full of music posters, a cup of milk, donuts, a game of ping pong, a piggyback ride. It's a very deliberate sort of youthfulness," one Fortune magazine writer noted.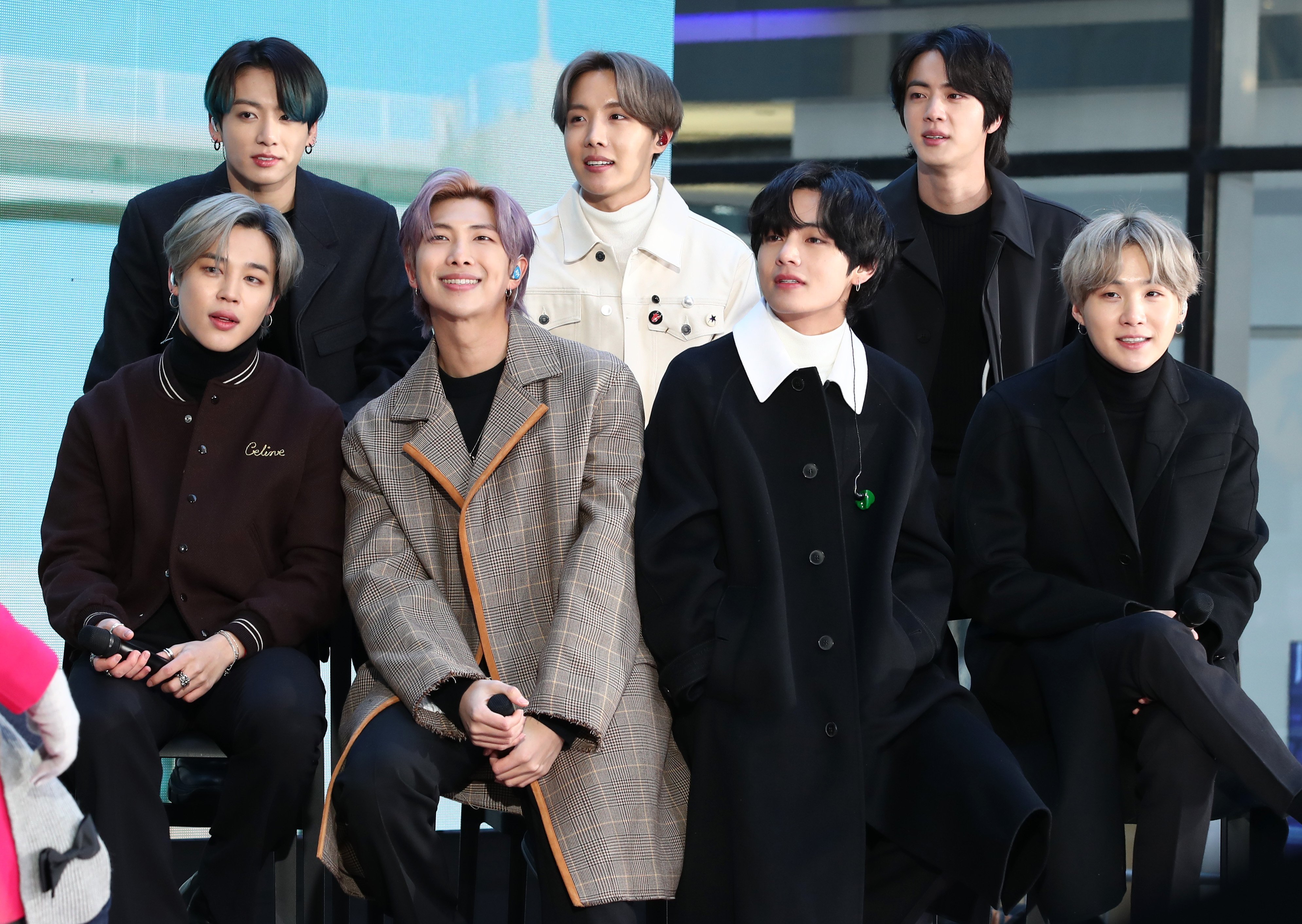 This is one of BTS' first songs performed entirely in English
Aside from its pastel colors and disco feel, what makes this song so unique is that its one of the K-pop group's first times performing entirely in English. That's not to say they haven't featured their bilingual skills in songs like "MIC Drop" and "Make It Right."
Additionally, as solo artists, the BTS members will often perform in other languages. V released his song "Winter Bear" in 2019, which is also in English, while J-Hope and Becky G's song, "Chicken Noodle Soup" has three different languages — English, Spanish, and Korean.
The "Dynamite" music video is now available on YouTube. Music by BTS, including their recently released album, Map of the Soul: 7, is available for streaming on Spotify, Apple Music, and most major platforms.