How BTS Fans Are Celebrating Suga's Birthday in 2021
To some fans, he's Lil Meow Meow, to others he's Agust D. Despite the coronavirus (COVID-19) pandemic, as one of the songwriters, producers, rappers, and dancers in this K-pop group, BTS fans are celebrating Suga's birthday. 
Here are some of the birthday-related projects by fans of this performer.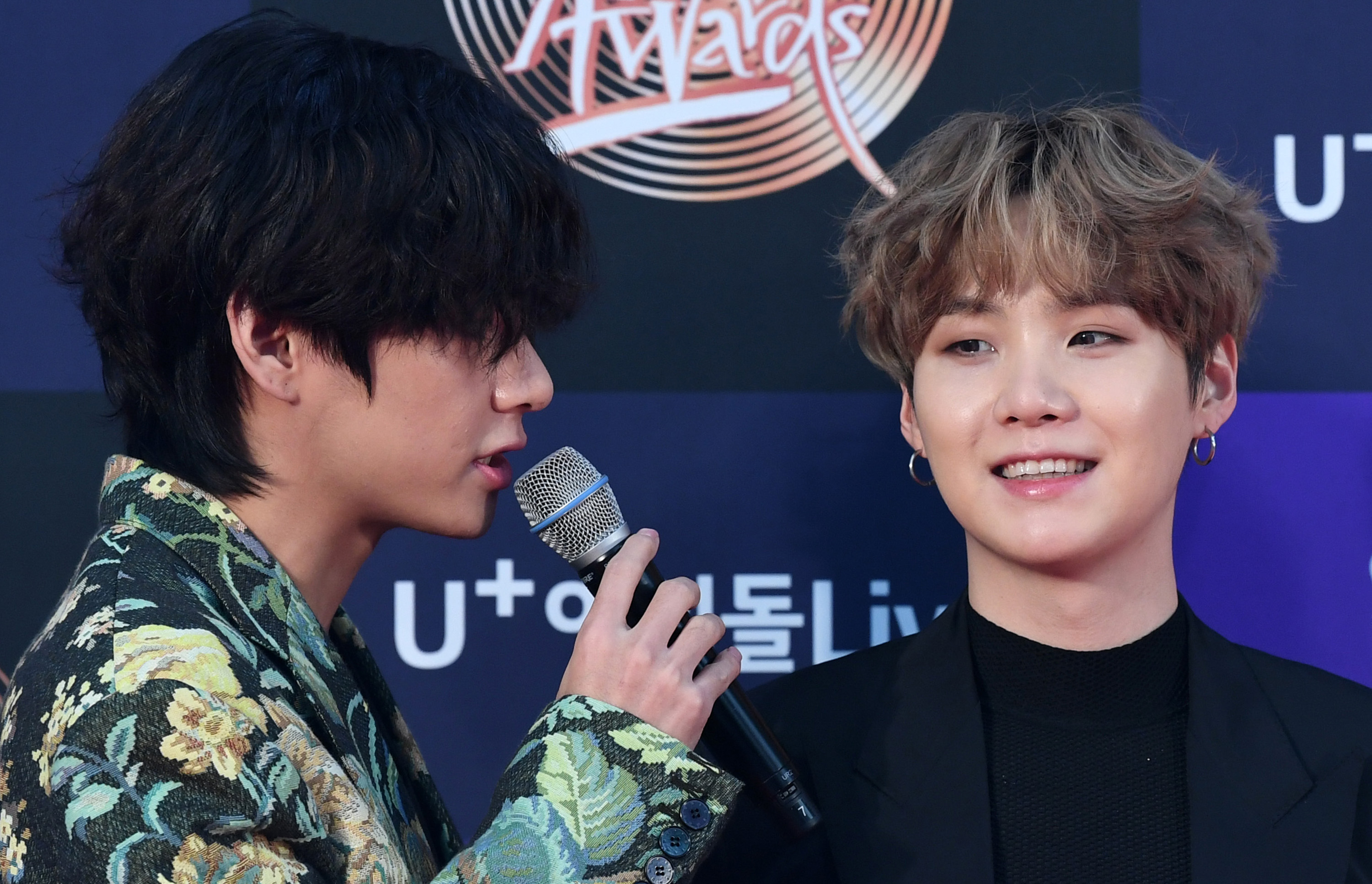 BTS fans are streaming Suga's songs like 'Daechwita' and 'Interlude: Shadow"
The ARMY is known for sharing their love in big ways. In the past, they celebrated members' birthdays with lavish presents, even gifting Jungkook with gold bars because of his nickname, the "Golden Maknae."
Now, however, this fanbase lifts up the performers and their songs, one stream at a time. For Suga's birthday on March 9, fans set streaming goals for songs performed by this rapper, both on YouTube and Spotify.
That includes some of his solo music, like "Daechwita" and "D-2," as well as songs released under the BTS umbrella, like Map of the Soul: 7's "Interlude: Shadow."  
BTS fans are using sheet music as their Twitter headers 
It's no surprise that Suga loves music — writing, producing, and performing it. When BTS appeared on The Late Show Starring Jimmy Fallon, Suga said that if he wasn't in BTS, he would still be a songwriter or producer.
Along with members like J-Hope and RM, Suga even wrote some songs off of their recently-released album, Be (Deluxe Edition.) That includes "Telepathy" and the title track, "Life Goes On."
Inspired by this, some BTS fans took sheet music and made it their Twitter header. (There are plenty of Suga-related songs to choose from, including his song under the stage name Agust D, "So Far Away ft. Suran.")
Some BTS fans are donating blood for Suga's birthday
For RM's birthday, some fans planted trees. For J-Hope's birthday, some fans funded a hospital in China. Some fans celebrate the BTS members by donating to charities and Suga is no exception. 
Suga's Pakistani-based fans are encouraging ARMYs to donate blood for the performer's upcoming birthday. From March 1-3, there were blood drives in Karachi, Lahore, and Islamabad, helping those in need.
Even prior to Suga's birthday, fans donated to the Black Lives Matter movement, inspired by the artists' donation with the other BTS members.
Although fans may be physically distant from BTS members at the moment, some fans are still celebrating Suga's birthday together. Across the globe, ARMYs organized events at cafes where they can reunite and enjoy music by the performer.
There were also several billboards erected across the globe in honor of this performer. Music by Min Yoongi, including music released under the stage name Agust D, is available on streaming platforms like Spotify and Apple Music.