BTS Will Have a Guest Appearance on the 'Friends' Reunion Special
On May 27, a 'Friends' reunion special will premiere on HBO Max. The special will feature many celebrity guests including the popular Korean band BTS. While the nature of BTS' guest appearance is unclear, the members of BTS have been fans of 'Friends' for quite some time.
The highly-anticipated Friends reunion special will premiere on HBO Max on May 27. Original Friends cast members Jennifer Aniston, Courteney Cox, Lisa Kudrow, Matt LeBlanc, Matthew Perry, and David Schwimmer will star in the reunion. The Friends reunion special will also feature multiple guest stars, including the popular band BTS.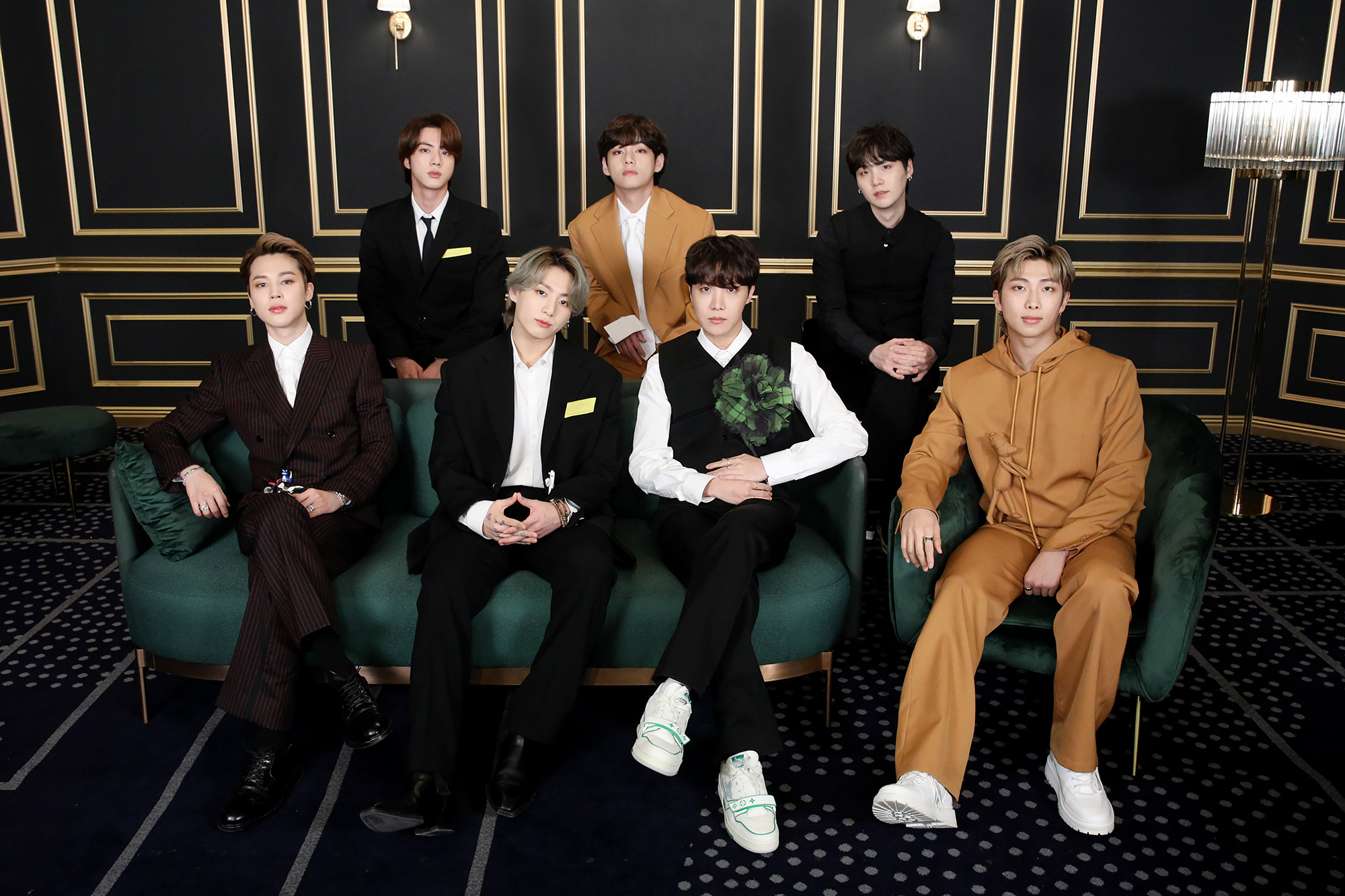 BTS will appear in the 'Friends' reunion
On May 13, Variety published a report that the reunion special for Friends will premiere on May 27. The reunion was originally supposed to take place in 2020, but it was delayed due to the ongoing coronavirus (COVID-19) pandemic.
HBO Max also released a trailer for the reunion special. In the trailer, Aniston, Cox, Kudrow, LeBlanc, Perry, and Schwimmer walk through a studio lot with their arms around each other.
Text then appears onscreen and reads, "The One Where They Get Back Together."
According to Variety, the Friends reunion special will "feature guest stars including: David Beckham, Justin Bieber, BTS, James Corden, Cindy Crawford, Cara Delevingne, Lady Gaga, Elliott Gould, Kit Harington, Larry Hankin, Mindy Kaling, Thomas Lennon, Christina Pickles, Tom Selleck, James Michael Tyler, Maggie Wheeler, Reese Witherspoon and Malala Yousafzai."
The members of BTS are fans of 'Friends'
In multiple interviews, Jin, Suga, J-Hope, RM, Jimin, V, and Jungkook have brought up that they are fans of the TV show Friends. On an episode of The Late Late Show with James Corden, BTS took part in the popular Carpool Karaoke segment.
During Carpool Karaoke, Corden asked RM about how he learned to speak English.
"Actually, I taught myself by Friends," RM said.
"Watching the TV show Friends?" Corden asked.
"Yeah, my mom bought me the DVDs… I watched it over with the subtitles. First with the Korean subtitles, and then with the English subtitles, and then without it. So I think that really helped me out," RM said.
As RM explained his experience watching Friends, Jin and Suga quietly commented that they watched the show too.
"Well I've watched Friends too," Jin said.
Suga replied, "Me too."
"But I can't speak English," Jin quipped.
"I enjoyed watching it," Suga said with a smile.
"Me too, it was fun," Jin said.
"He memorized it to study," Suga commented about RM.
The members of BTS and Corden then sang the song from the opening credits of Friends, "I'll Be There for You" by The Rembrandts.
What is the 'Friends' reunion?
Friends aired on NBC from 1994 to 2004, and it is one of the most beloved sitcoms of all time. For years, rumors of a reboot have swirled even though creators David Crane and Marta Kauffman repeatedly claimed that a reboot will not happen.
Despite fans' wishes, the Friends reunion is not a reboot of the TV series. According to Variety, the six main cast members will reunite on "the iconic comedy's original soundstage, Stage 24, on the Warner Bros. Studio lot in Burbank for an celebration of the beloved show."
The details of BTS' guest appearance are unclear, but ARMY will be able to watch the band members on the Friends reunion special when it debuts on HBO Max on May 27.