Are BTS and Harry Styles Friends?
From One Direction to a Grammy Award-winning solo career, Harry Styles has a few celebrity fans and friends. Lizzo, BTS, and SZA even attended the "Watermelon Sugar" artist's concert in Los Angeles. 
Are BTS and Styles friends? Here's what we know about these performers and their relationship.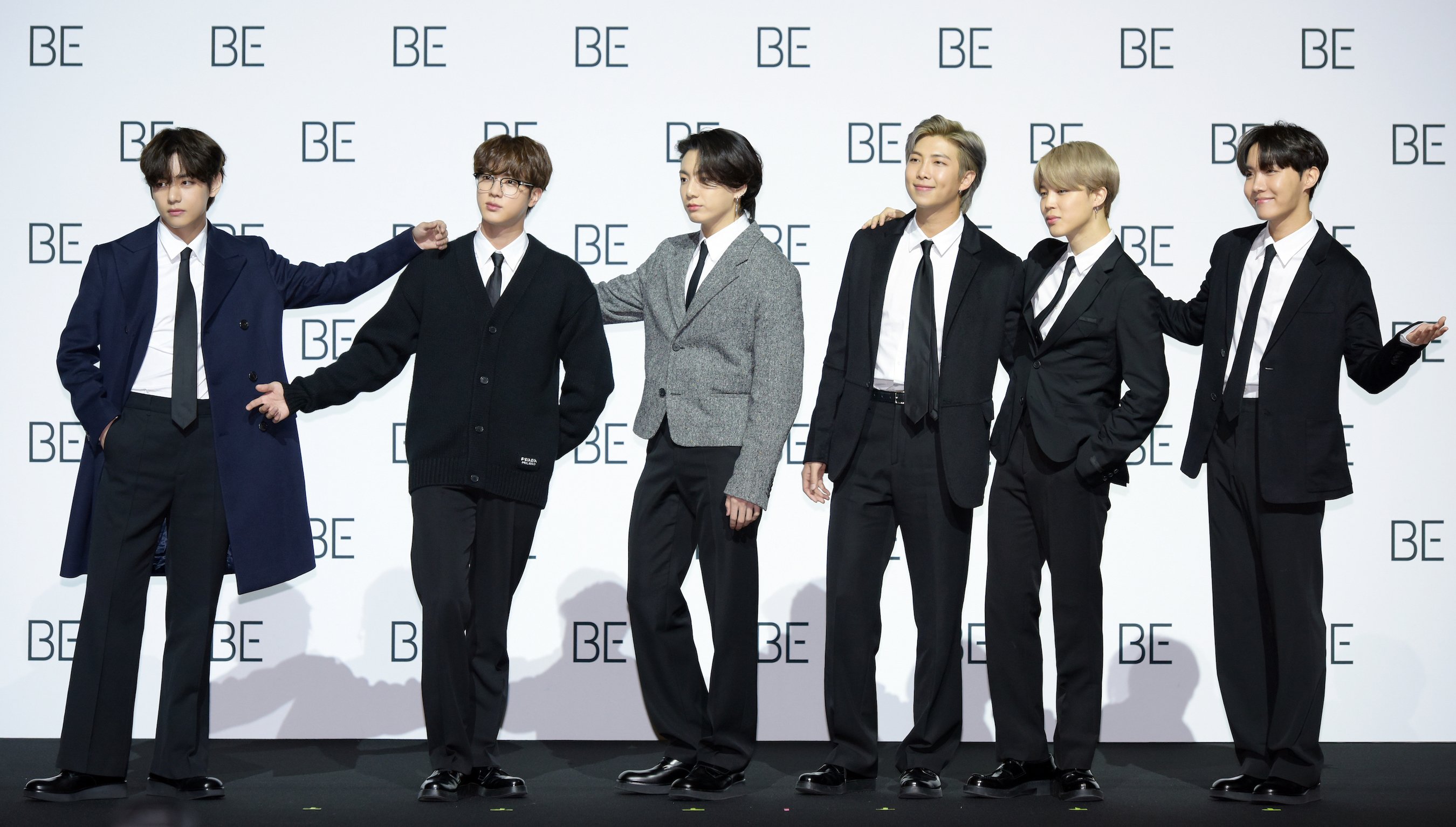 BTS and Lizzo attended Harry Styles' concert in Los Angeles
As V tweeted, it's been a long, long time since these artists spent time in the United States. It made sense that they wanted to attend a concert performed by the former One Direction member, Styles.
In between rehearsals for the AMAs and their "Permission to Dance" mini-residency in Los Angeles, BTS attended Styles' concert. During "Sunflower, Vol. 6," some fans noticed Styles throwing a sunflower directly at the K-pop group.
The BTS members took to social media following the performance, with J-Hope posting a video of the members jamming out to "Falling." The K-pop group also posed for pictures with Lizzo, who is an unapologetic fan of Vmin. Lizzo also shared a video of herself and V shouting the lyrics to "What Makes You Beautiful."
This concert wouldn't be the first time BTS supported other artists. When BTS traveled to the United States in 2019, Jungkook attended Ariana Grande's concert, later tweeting about being "challenged" by her stage.
Is BTS friends with Harry Styles?
BTS and Styles are chart-topping musicians, both known for their loving and generous personalities. However, it's unclear if BTS and Harry Styles have officially met and become friends. 
Regardless of their personal relationship, the BTS members often share their support for Styles, even sharing their impromptu version of "Watermelon Sugar" to be about the rapper Suga. 
On their Deezer playlist, BTS included "Falling" by Styles as one of their "pocket songs." In 2021, vocalist Jungkook debuted his cover of Fine Line's "Falling," earning 25 million views on YouTube.
Even back in 2018, the BTS broke out into a humming rendition of "What Makes You Beautiful" from Styles' former boy band, One Direction. Styles was sure to return this admiration during his concert, performing toward BTS several times throughout the night, as captured by fan videos.
BTS and Harry Styles both played a role in Marvel's 'Eternals'
BTS and Styles both played a role in Marvel's recently-released film, Eternals. While Styles appeared in the post-credits scene as Thanos' brother, Eros, the BTS members received a shoutout by one of the heroes, with Jimin and V's song "Friends" playing in the background. 
Disney fans unofficially nominated Styles and BTS' "Resident Prince Charming," Jimin, for the role of Prince Eric in Disney's live-action adaptation of The Little Mermaid. Jonah Hauer-King eventually nabbed the role.
There's no word regarding a potential collaboration between these artists. BTS has collaborated with chart-topping musicians in the past. Most recently, that included the song "My Universe" with Coldplay.