BTS: J-Hope Announces Solo Album 'Jack In The Box' Will Drop on July 15
J-Hope of BTS is releasing an album, and it's not called Hope World 2. J-Hope's solo album Jack In The Box will drop on July 15. A few weeks after the album is released, J-Hope will headline Lollapalooza 2022. J-Hope's Lollapalooza performance will take place on the music festival's last day, July 31.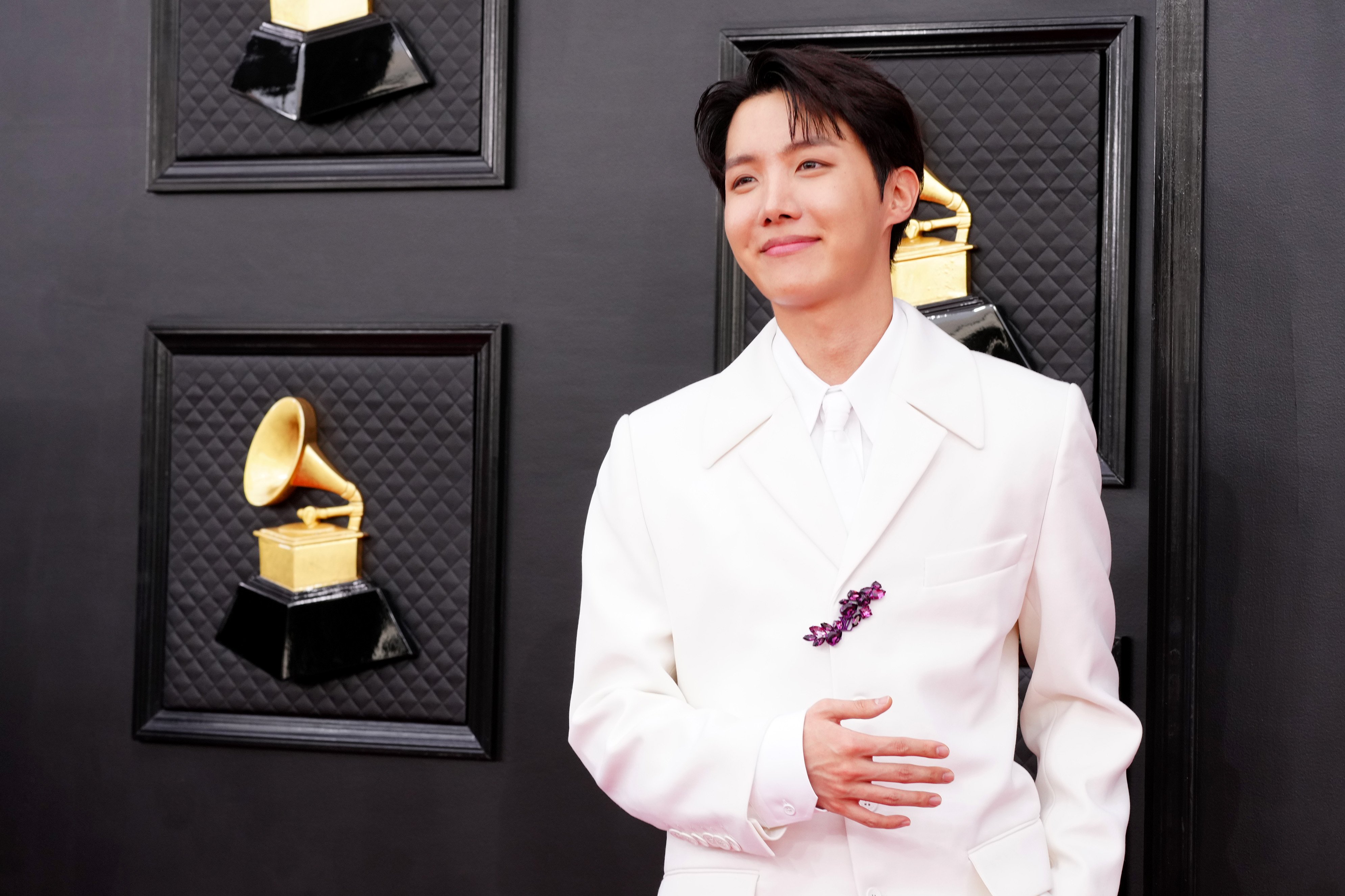 J-Hope is releasing an album called 'Jack In The Box'
On June 25, it was announced that J-Hope will release an album called Jack In The Box. The BTS rapper shared a video teaser for the album on social media.
Big Hit Music also shared the news on social media and on Weverse.
In a Weverse post, the label wrote, "We would like to announce the release of 'Jack In The Box,' j-hope's solo album. BTS has turned the page on their new chapter, throughout which the members will harmoniously carry out their group and individual activities. j-hope will be the first member of BTS to start this new journey and release his solo album."
This will be J-Hope's first official solo album. In 2018, the rapper released a mixtape titled Hope World.
RELATED: 5 K-Dramas Recommended by BTS for Fans to Watch
The album's first single will be released on July 1
Earlier in June, the members of BTS announced their plans to primarily focus on solo promotions. J-Hope is the first BTS member to release a solo album following the announcement.
According to a press release, "Jack In The Box lends voice to j-hope's aspirations to break the mold and grow further. The album represents j-hope's own musical personality and vision as an artist."
The press release also reveals that the first single from Jack In The Box will be released on July 1.
RELATED: President Joe Biden Said the Members of BTS Have 'Great Talent'
BTS fans reacted to J-Hope's announcement
After J-Hope announced his upcoming album Jack In The Box, BTS fans reacted to the news on social media.
"His last interview and the description are more about showing a new side of him, he talked about wanting to show how he grown and matured as artist…so like the hope that will spring out of the box going to surprise us and break some misconceptions," one fan theorized on Reddit.
A Reddit user wrote, "I love the album title. It's intriguing and yet also feels very Hobi."
"A whole album? He must have been working so hard during the pandemic. Good on him for headlining Lolapalooza, it's going to be historic," wrote a fan on Reddit.
J-Hope will headline Lollapalooza
On July 31, J-Hope will perform on the last day of Lollapalooza 2022 as a headliner. The release date of Jack In The Box makes sense, as J-Hope will possibly be able to fill his setlist with songs from the album.
According to a press release, J-Hope "will headline Lollapalooza 2022 with a spectacular festival-closing performance on the main stage Sunday, July 31. His performance will make history, cementing him as the first South Korean artist to ever headline a main stage at a major U.S. music festival."
RELATED: TXT: Taehyun Was Inspired by Jimin of BTS When Performing 'Opening Sequence'